I've been wanting to re-do my kid's bathroom for quite some time. We have all wood floors throughout the house…and yeah…that didn't work so well in a kid's bathroom. So…the first thing to go were the wood floors. In it's place…travertine tiles installed by my husband. I'm liking it better already! Anyways, I thought I'd bring you along for the journey. I've got BIG plans for this little space…can't wait to share the progress. Here are some before pictures (after the wood was replaced):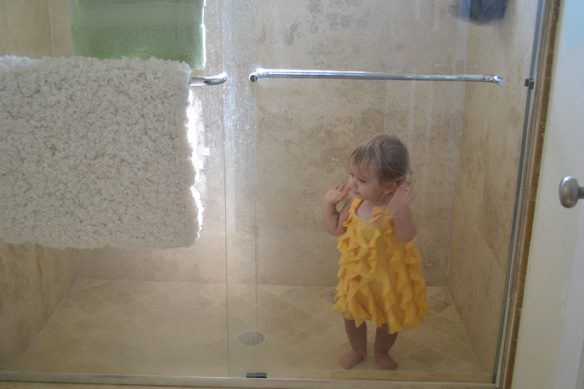 Hi Annabelle! Next to go…those awful shower doors.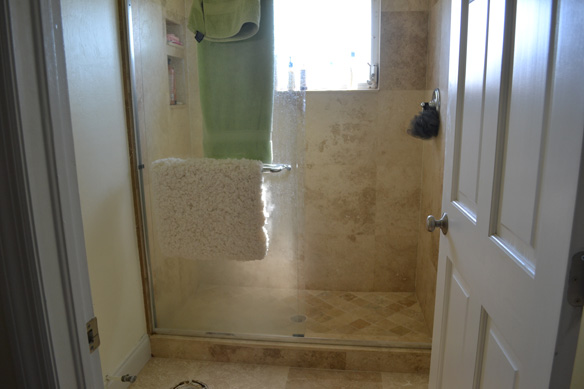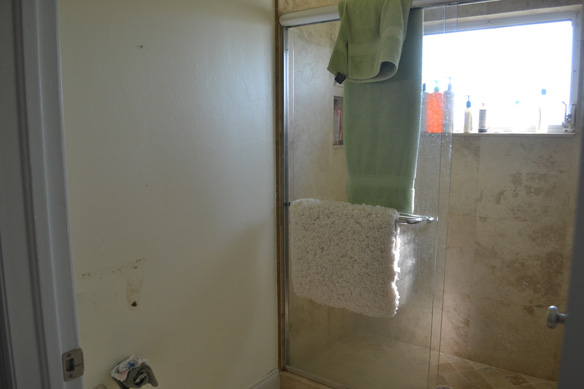 Yep…this bathroom has been a snore far too long. Ready to get it going on!