This was my debut week of homeschooling. I wanted to keep things on the norm, so keeping with tradition, we printed out our "First Day" signs from Little Bitty Design Studio.
Here's Jacks overdoing it…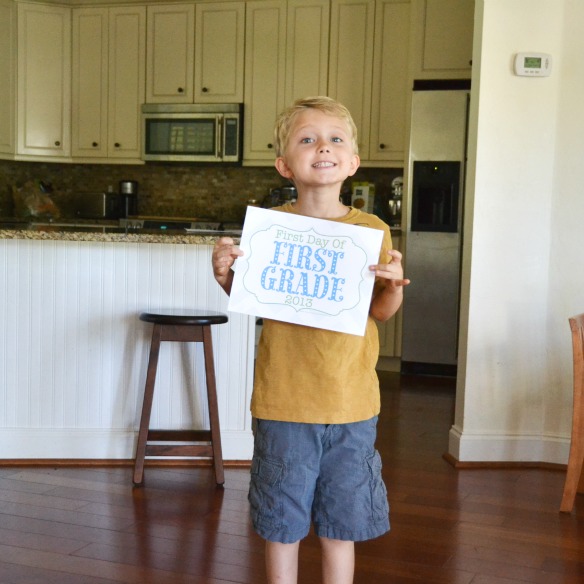 Savannah rolling with it…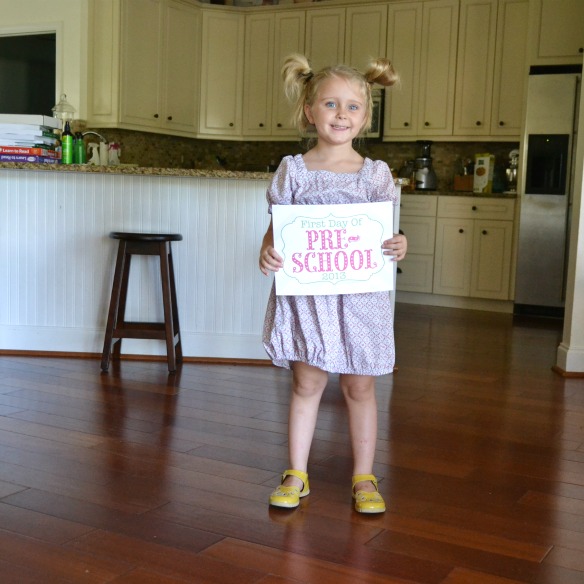 Annie not cooperating with it…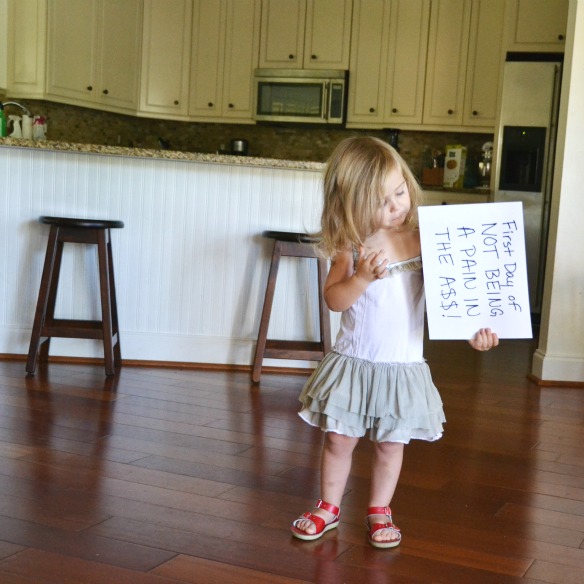 All together now…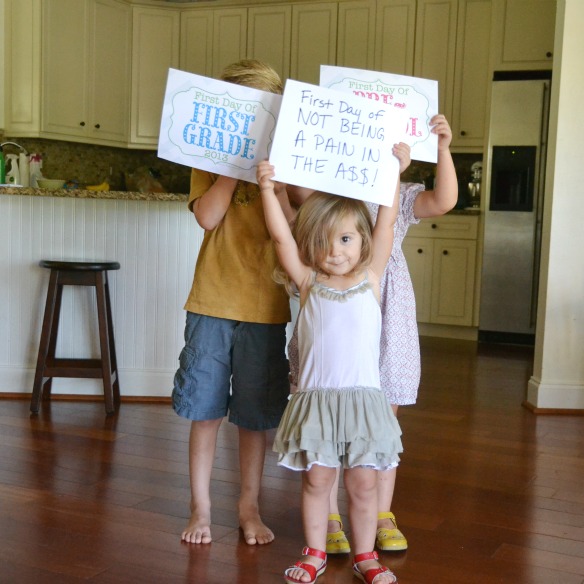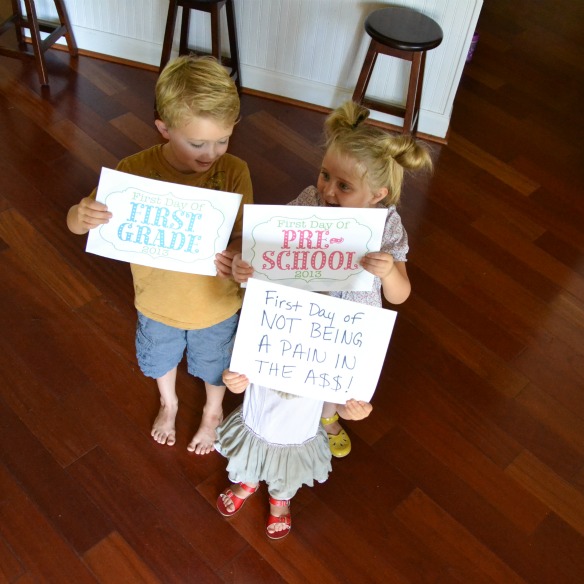 It's going to be a great year!!