Halloween is less than a week away and I just put out our first decoration. Ha. Well, it's an improvement from last year, when I didn't put anything out until Halloween night. I used to be so on top of this stuff. Times…they did a change! Also, I find it funny how my tastes have changed since having kids. Pre-kid I would have much preferred store bought decor, but now, I prefer homemade all the way. Maybe it's because I'm a homemade type of gal..I dunno. There is always something so charming about homemade, that store bought could never replicate.
I picked up a bunch of vintage hangers for $1 at a thrift store a few weeks back. I wasn't really sure what plans I had for them, but I liked their shape and there's the whole $1 thing. So, I bought them and do what I always do. Toss it in my never ending "to do" craft pile and wait for inspiration to strike.
Inspiration struck today and I decided we needed some Halloween decor. I busted out the craft supplies and we made this little bat mobile. I do love it!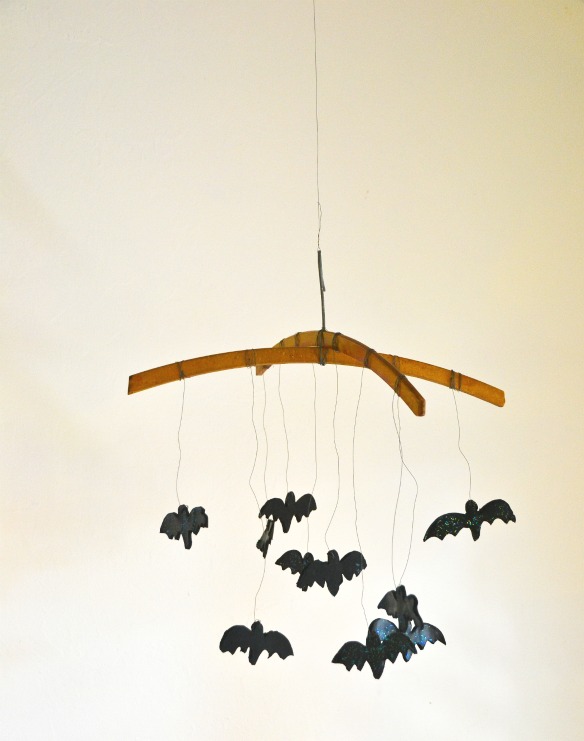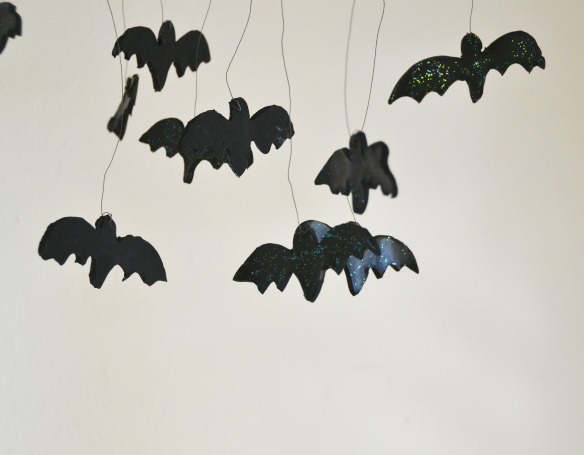 Gather your supplies:
Sculpey oven bake clay
Toothpicks
Acrylic glitter paint
Bat template
Floral wire
Rolling pinHangers or dowel rods
Drill
Instructions:
Roll out clay to approximately 1/8 in thickness.
Place bat template onto clay.
With a toothpick cut around template.
Remove excess clay and template.
Make a hole in center of head with toothpick.
Bake according to directions.
Once cooled, coat with glitter paint and let dry.
Thread bats with floral wire and attach to hangers or dowel rods.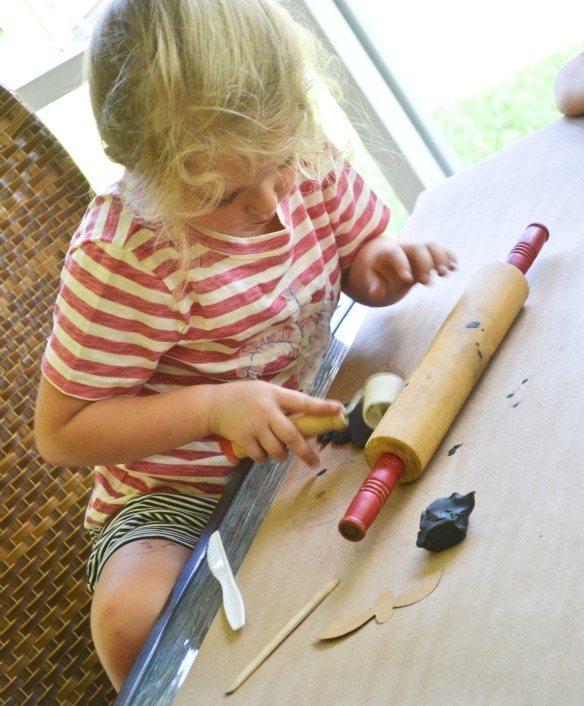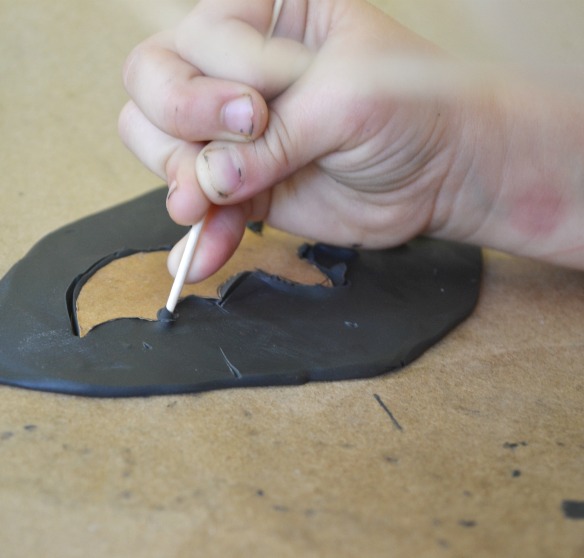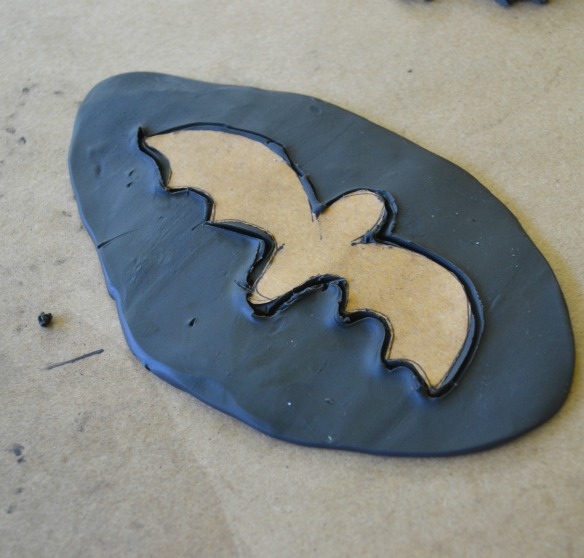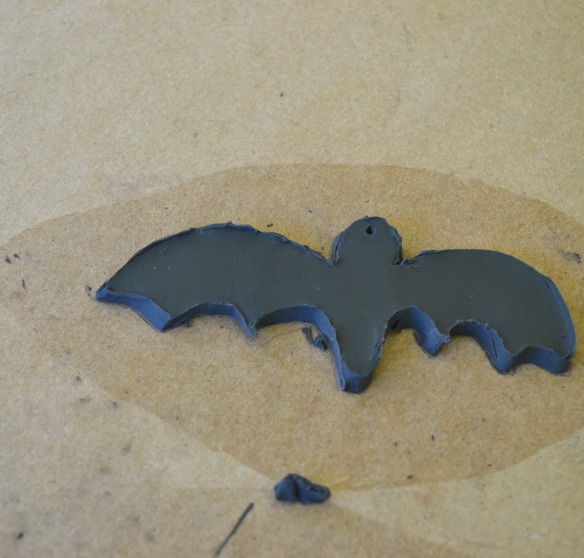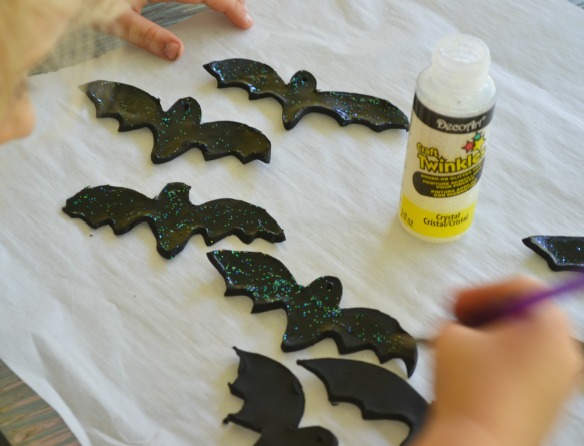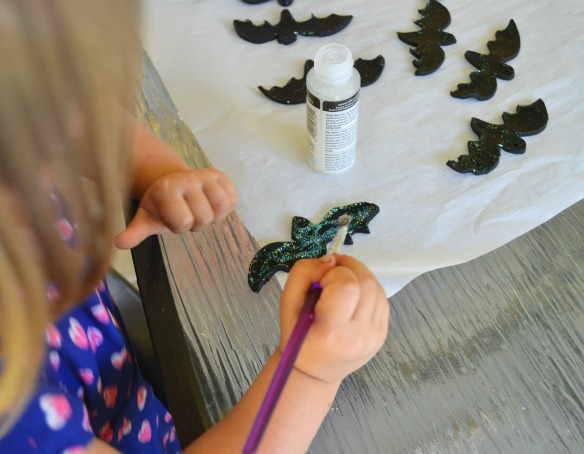 For the hangers, I had my husband remove one of the metal hanger part things. Then, he straightened the remaining hanger and threaded it through the the bottom of the other hanger. Next, he bent it back into a hook shape. After he drilled holes, I wrapped some floral wire around the center of the hangers to keep them in position. If you don't have any wooden hangers, wooden dowel rods would work just as well. You can get those from any craft or hardware store.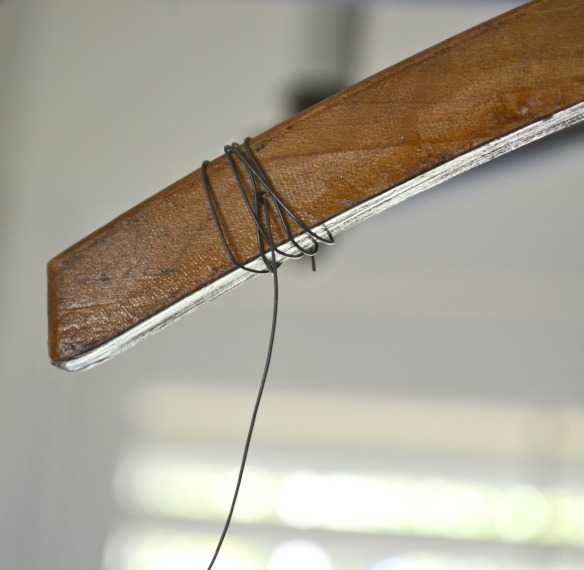 All that's left to do is to hang your bat mobile. We hung ours right under an air vent…to help the bats fly a little.