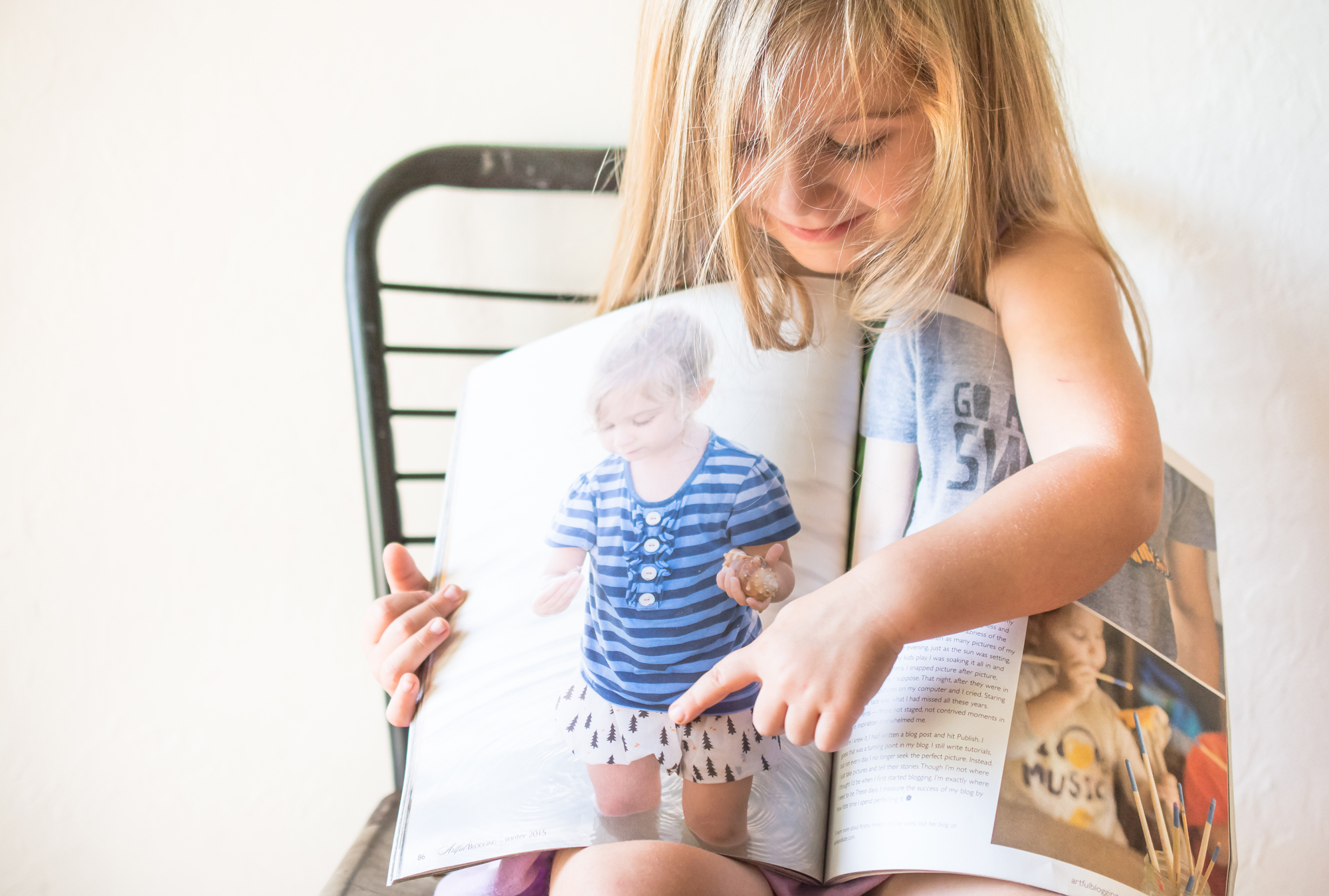 Several months back, I was contacted by the editor of Artful Blogging magazine wanting to know if I'd be interested in writing an article for their 2015 Winter publication. It took me all of 5 seconds to type up a response. Yes, of course! I was so honored that I was even considered.
When I received the magazine in the mail, I was completely blown away! There was my article, right along side of all these pictures I had taken. Jacks was so excited! He just couldn't believe he was in a magazine. Me either, kid.
The entire magazine is beautifully put together. Every article is wonderful and I think everyone behind the scenes did an amazing job! I don't want to give too much away on here, but above is a little sneak peak of my feature. If you would like to read the article and see the full picture layout, you can order a copy of Artful Blogging right here.
This was an incredible opportunity and really I'm just humbled that I would be asked to participate.