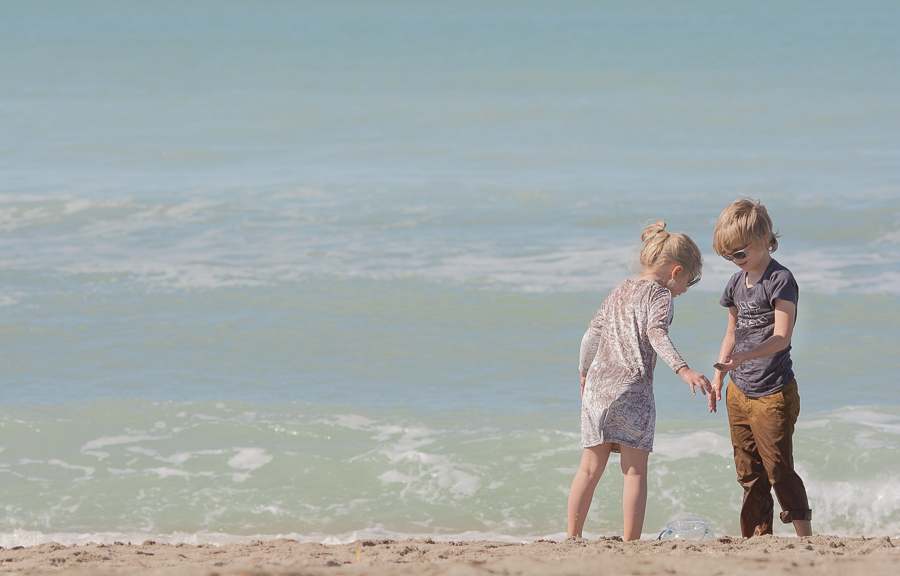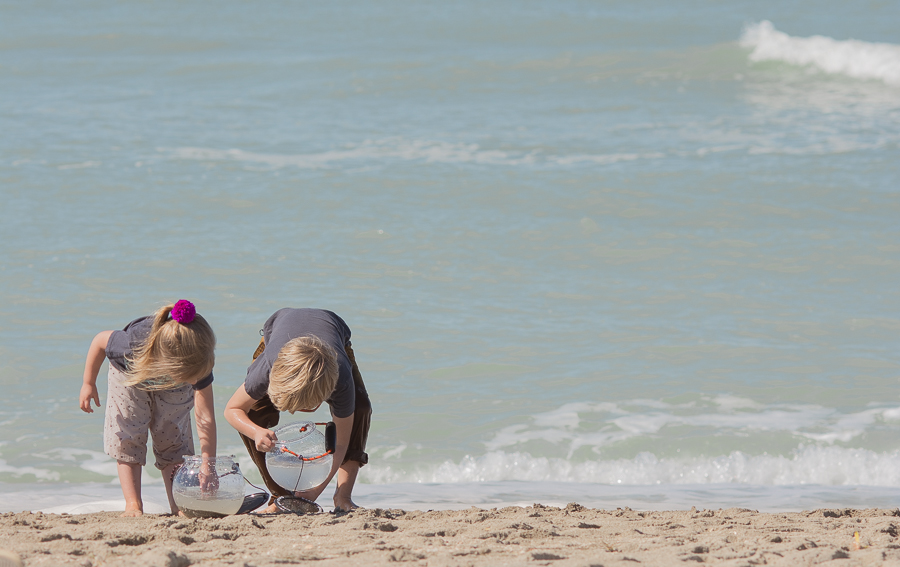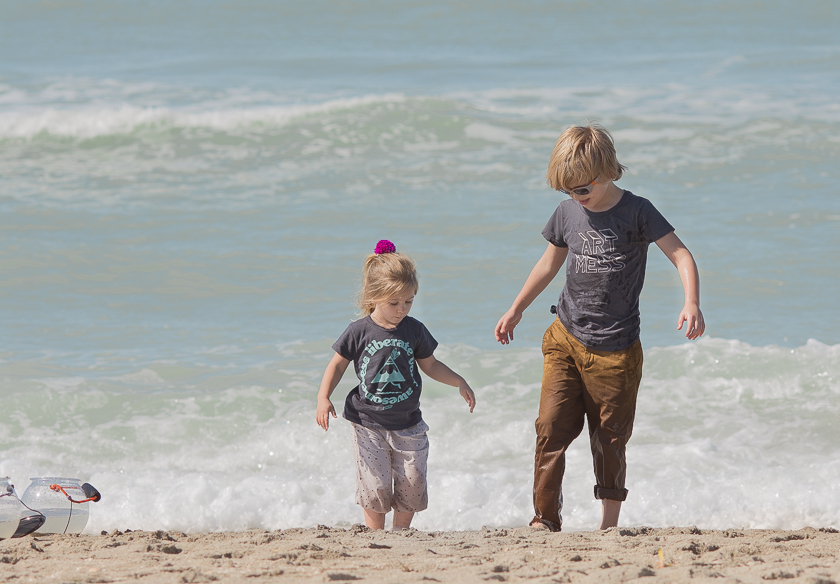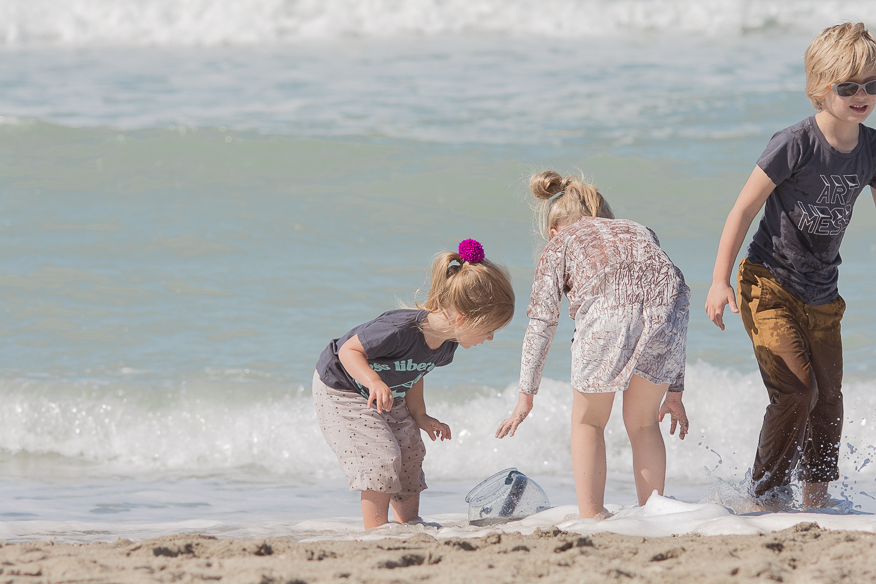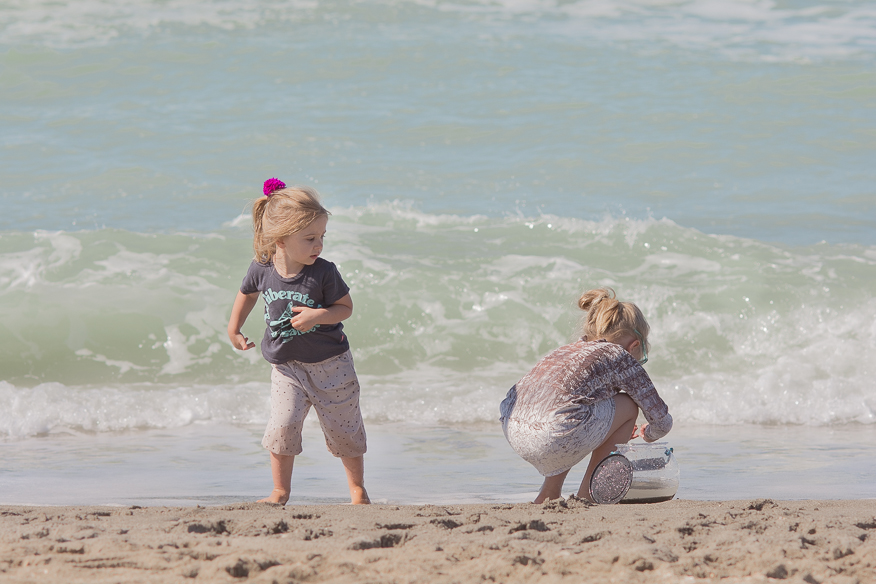 One of my favorite things about homeschooling is that school does not have to be held within the four walls of our home. So, last week we headed out early to Captiva Island and we spent the morning digging for sand fleas, periwinkles, and shelling in the warm sunshine. The water is a little cold for my taste, but that and no bathing suits didn't stop these three from dashing into the water at full speed.
Living near the beach is nice, but hauling all the gear and packing it back up is not. During the summer months, we bring beach chairs, an umbrella, dry food bag, a cooler, towels, floats, and way too many toys that need to be washed down before packing them away. Too many toys that don't get much play time, but get plenty dirty and plenty scattered all over the beach. This year, I decided we will be paring down on all the toys. In my search for less, I stumbled onto these beach buckets. I ordered three a few days before our beach trip. They were a big hit with the kids and passersby! Everyone wanted to know where they could get one for their kids or grandkids. Usually, we have to dig a trench and fill with water to keep their little critters alive. These buckets made it so easy. You just fill with water, a little sand, toss in your live shells and small fish. The top is perforated for easy refilling of water and the handle has a nice big grip, for ease of carrying when filled to capacity.
We were there for a few hours and they never stopped filling up the buckets. When it was time to leave, they easily released all the live shells. For the shells they could keep, they just popped the lid back on, filled with water, and strained out all the sand. These are the best little beach buckets! If you are planning a trip to the beach anytime soon, I can't recommend these enough!