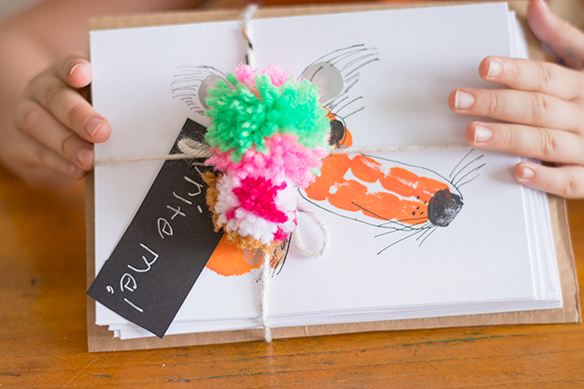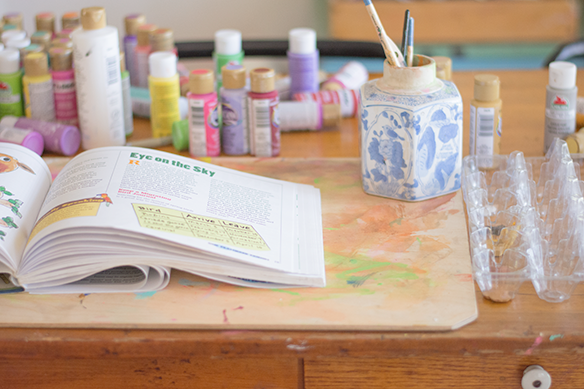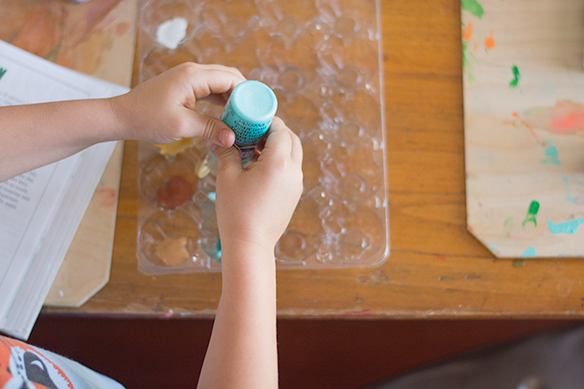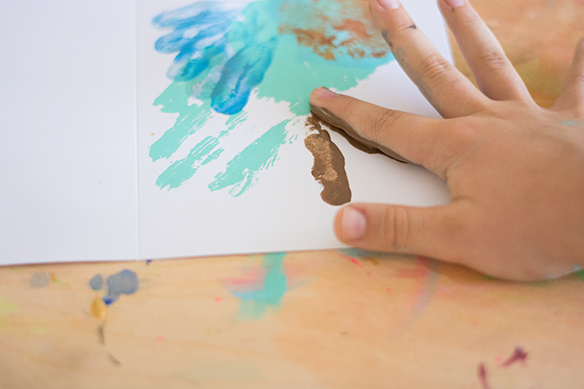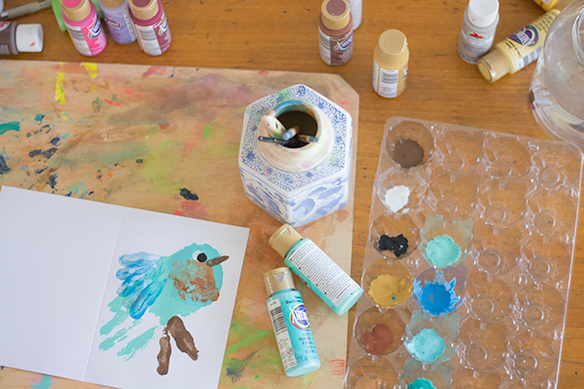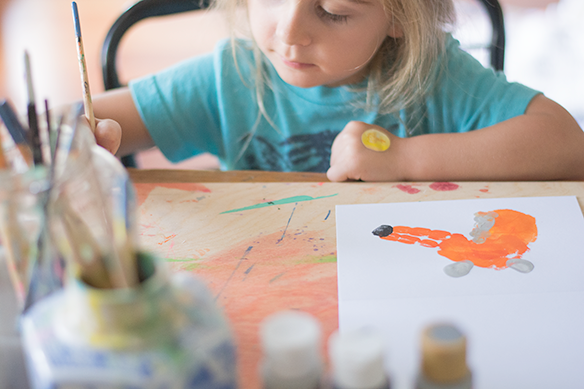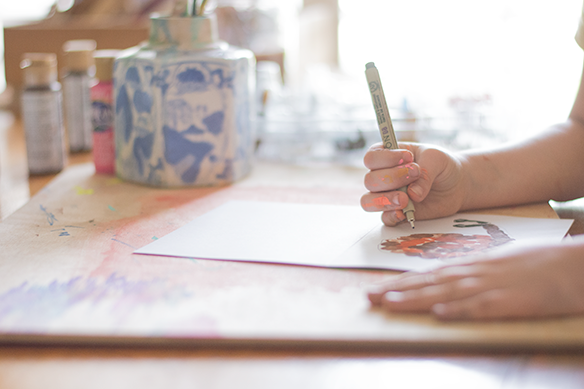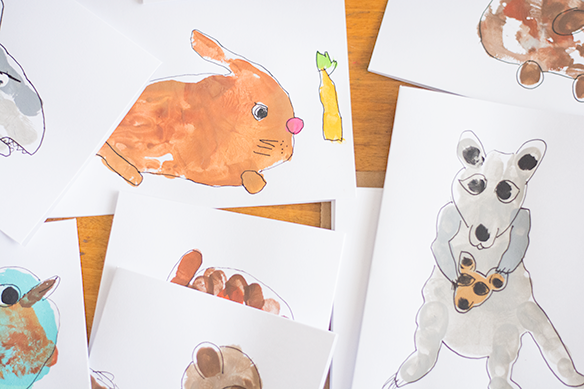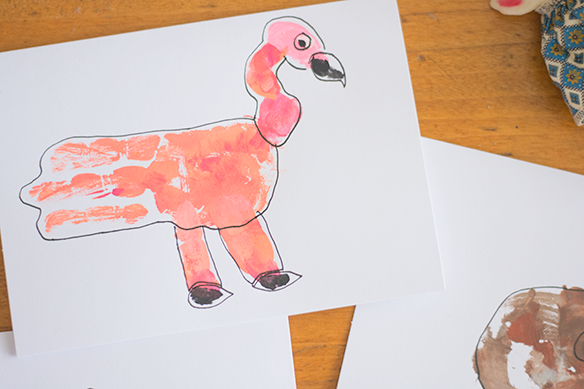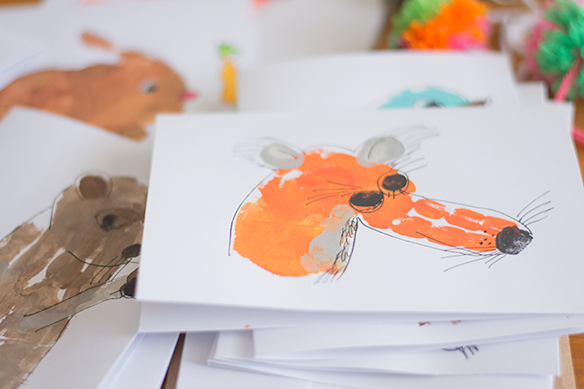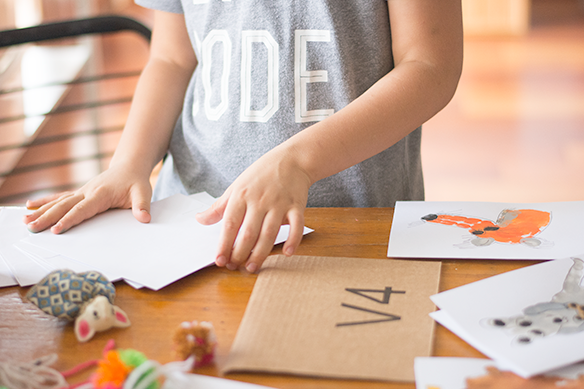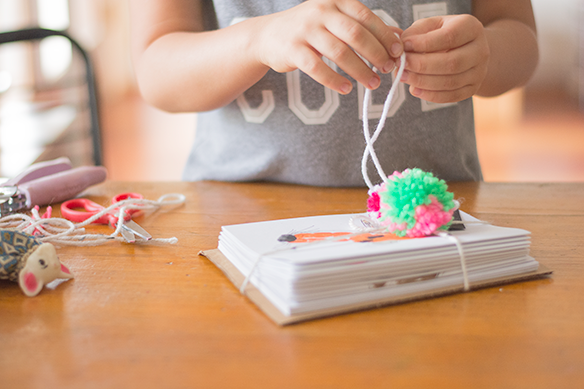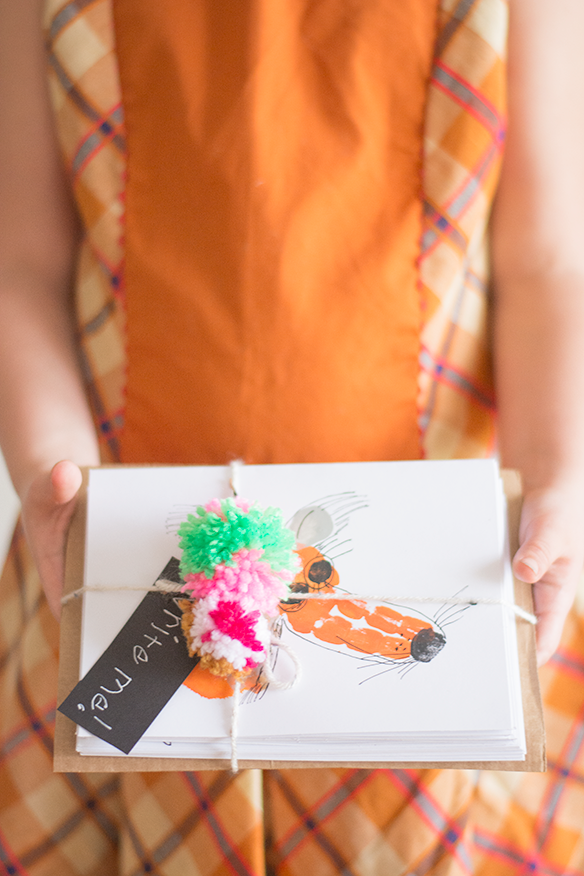 My kids love mail! They especially love cards! My parents, have sent them cards for every birthday and every single holiday since they were born. If it were up to me, they'd be um, purged. However, they are sentimental ones and insist on keeping them. Knowing how much they love getting cards in the mail, I thought we should put together a handmade stationary kit and send off to my parents. They are already excited about receiving their cards back in the mail.
On a recent trip to the library, Savannah stumbled onto this book about handprinting animal art for kids. It provides detailed, step by step instructions on which part of your hand to paint to make the animal come to life. The beginning of the book gives you pointers on handprinting techniques, if you are not sure by just looking at the picture. Also, after each animal, there is a lesson of sorts about that animal. Unfortunately, it's no longer in print, but I was able to pick up a used copy in great condition. I know this book will get a lot of use in our house!
After playing around making some of the animals, we got serious and started handprinting onto blank stationary cards. The book lists poster paint as the type of paint to use, but I just used acrylic. You will need to work faster if using acrylic, as it does dry quicker than poster paint. I found being slightly generous when applying the paint, helped extend the drying time. After all the cards have dried, then go back and add details with an ink pen.
We did a total of 9 cards. After they were finished, we stacked the cards and envelopes on a piece of cardboard. Then, we tied them all together with some yarn, handmade pom poms, and a "write me" tag. These stationary kits make fun gifts for grandparents, teachers, friends, or pen pals. Ours is headed to Texas, where Papa and Gigi will fill each one with words that will be treasured for many years.