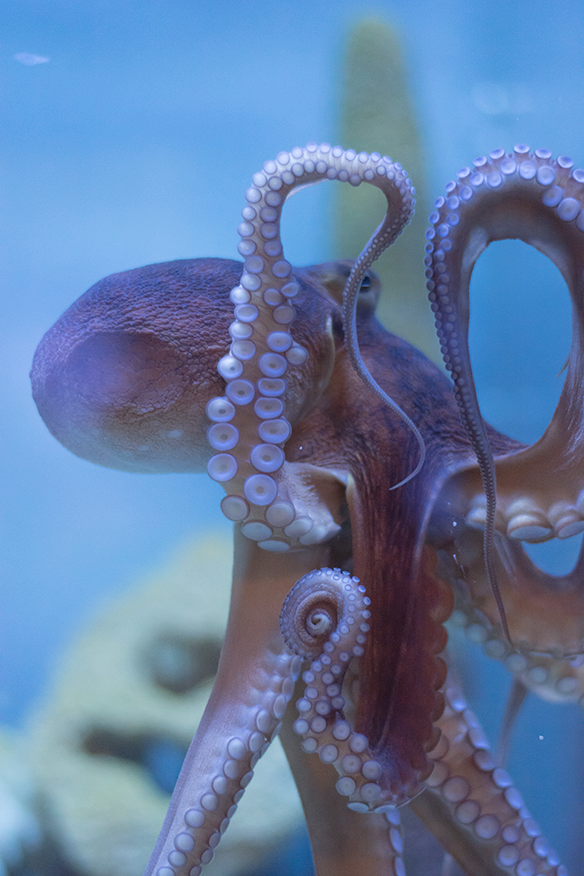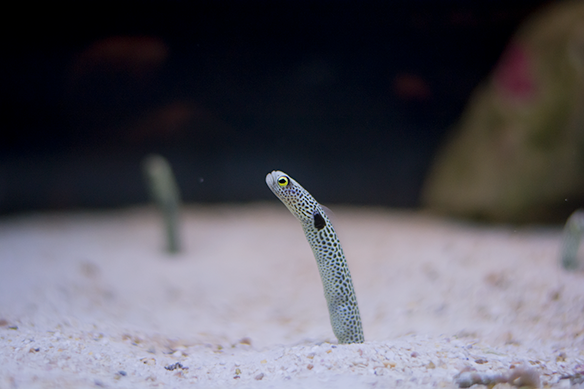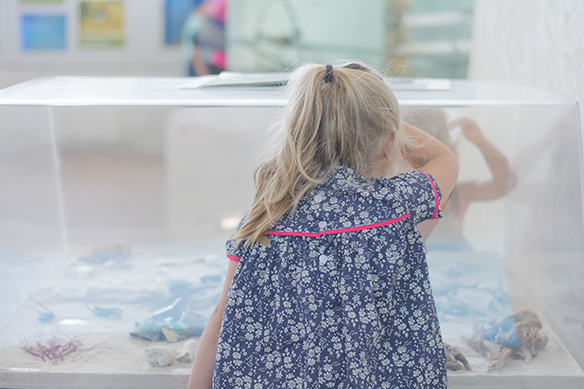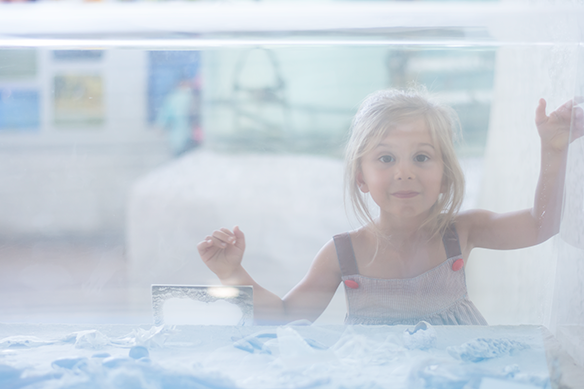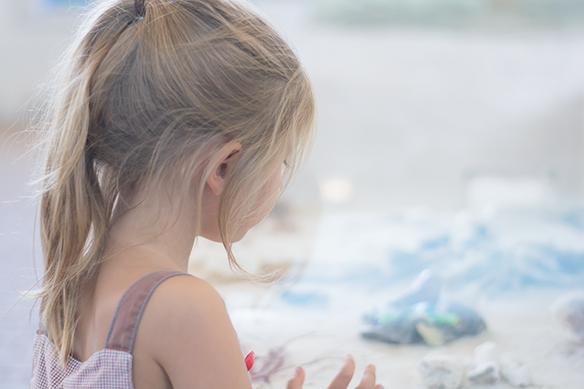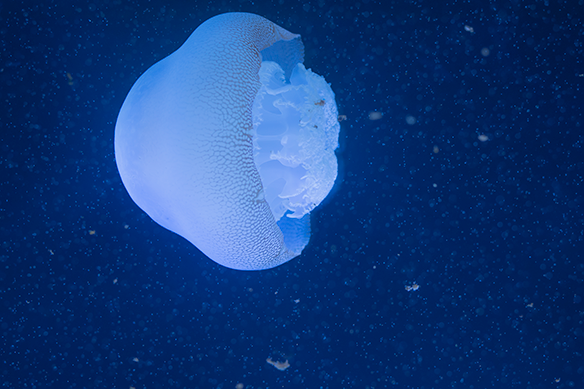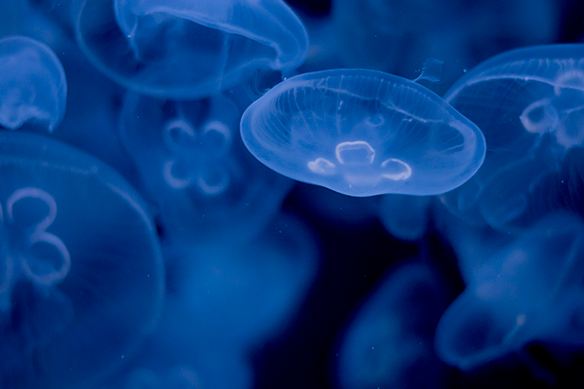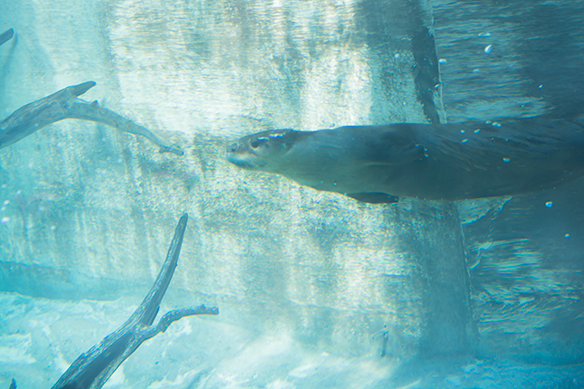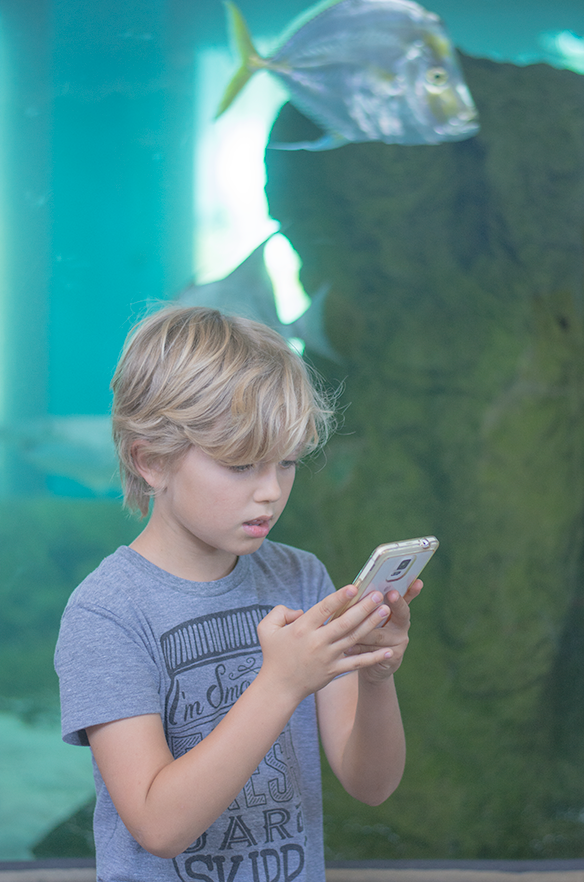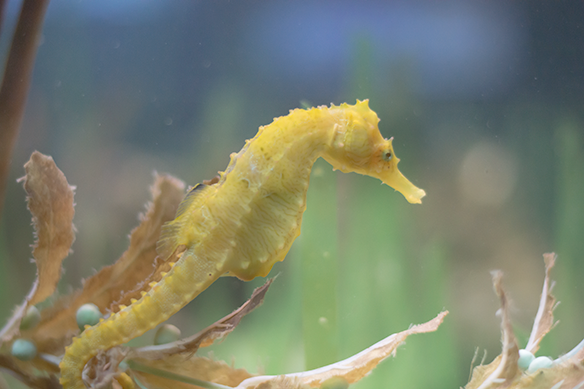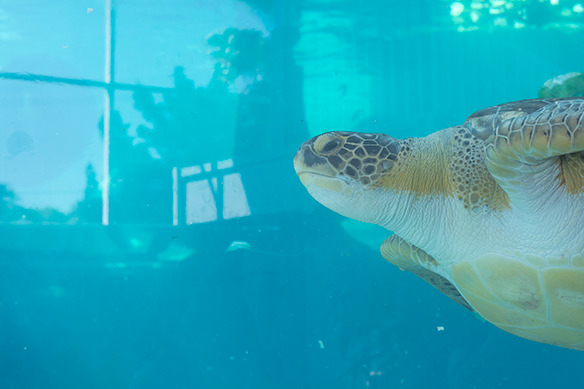 A few weeks ago, we traveled to Sarasota to visit the Mote Marine Laboratory & Aquarium. I've been wanting to go for years, but just never made it happen. Which is crazy, because it's barely a drive away! I had read they were opening a River otter exhibition and that finally motivated me to make the trip. Savannah LOVES River otters! I really never could understand her fascination and affection towards them, until I saw them interacting with another. They were very cute and playful! Also, it was next to impossible to get a picture of them, because they were always on the go.
Besides the Rivs, as Savannah calls them, the manatees Buffet and Hugh, were the biggest hit. When we visited them, they were cruising through their tanks eating lettuce. There was someone outside their tank counting how many leaves they ate. I could not imagine sitting there for hours counting lettuce!
There were also sharks, sea turtles, seahorses, jellyfish, an octopus, lion fish, an eel, stingray touch tanks, and several other aquariums full of interesting sea life. The jellyfish were my favorite. They always appear to be doing a mesmerizing water ballet.
I think what I love most about Mote Marine, is the research that goes on behind the scenes. It's not just a place to go and see marine life on display. In their research, they are helping to conserve and sustain marine life. Also, at the same time educating the public. We plan to go back soon. I'm sure we could learn something new every visit. If you are in the Sarasota area, make sure to stop by Mote and see all the wonderful things they are doing for marine life!