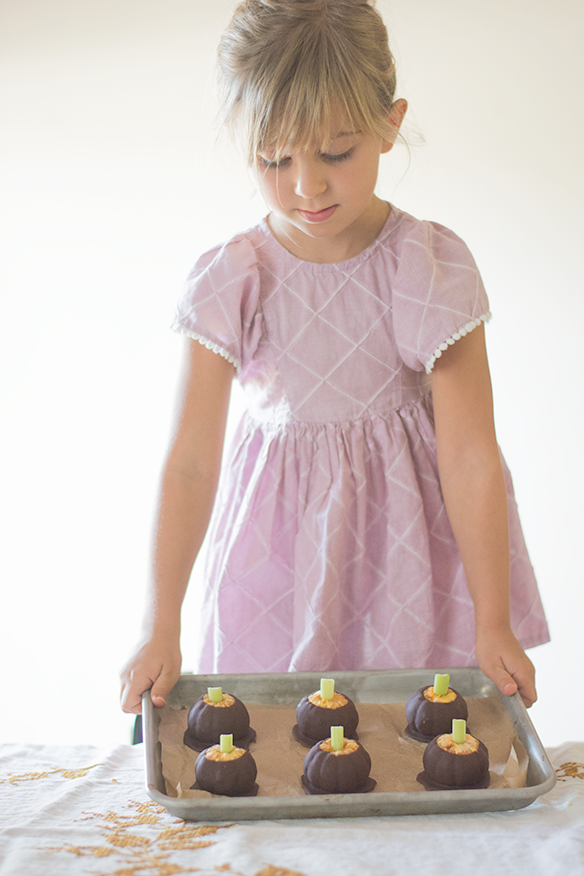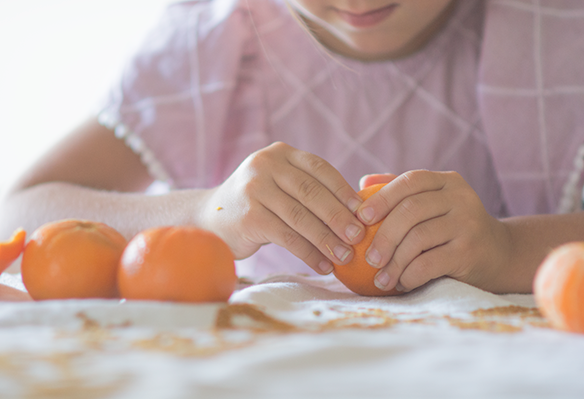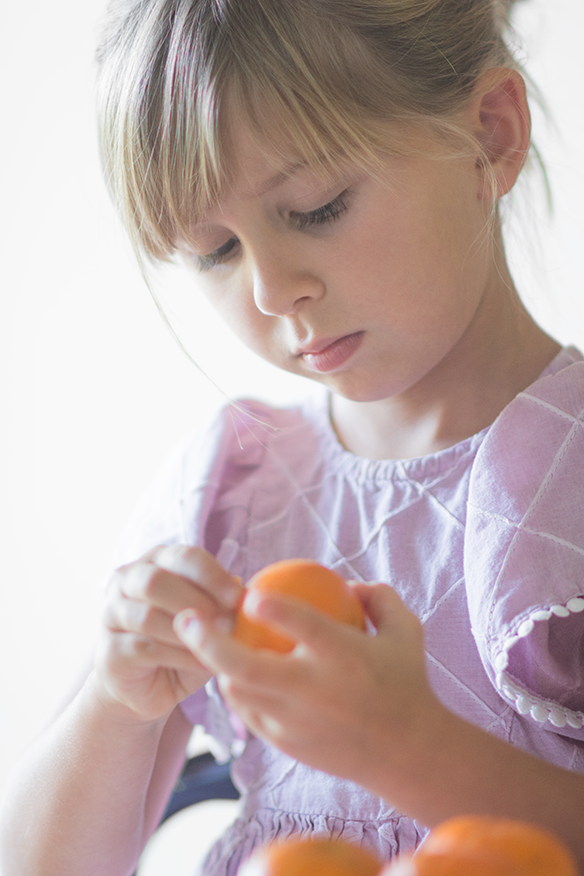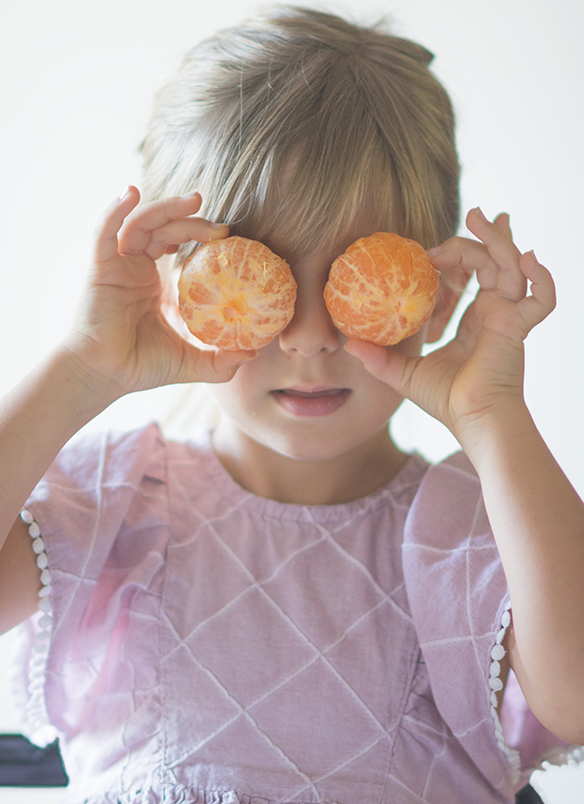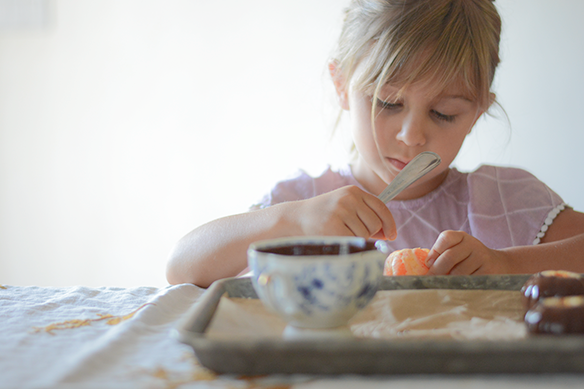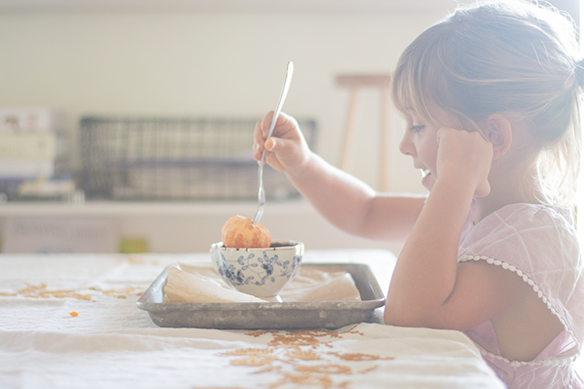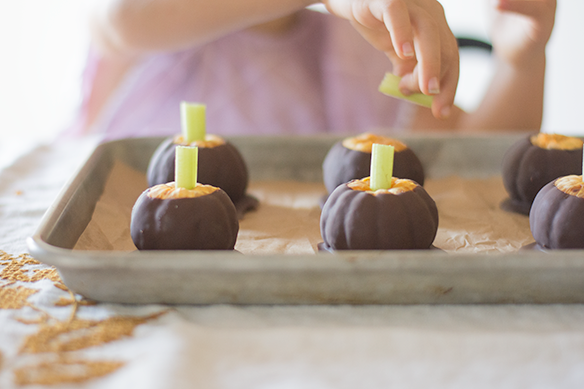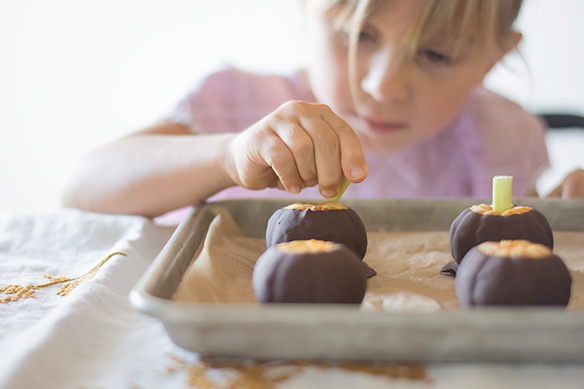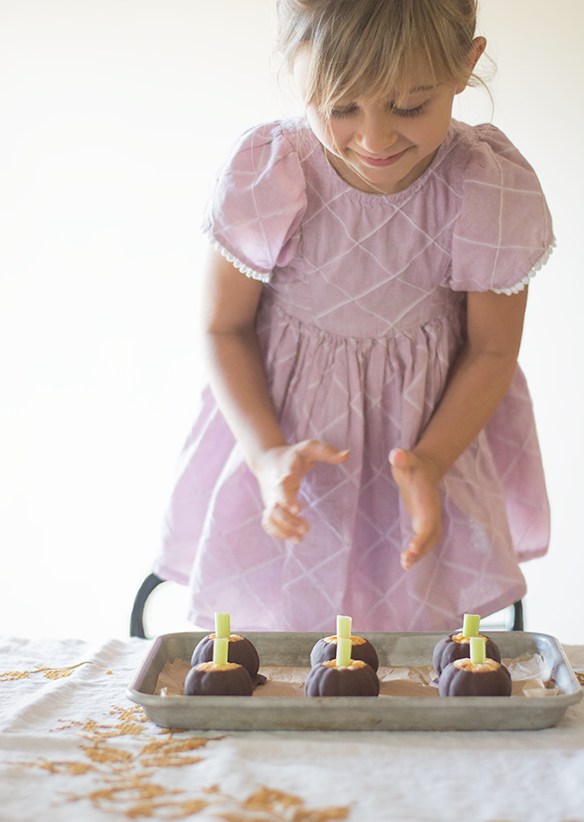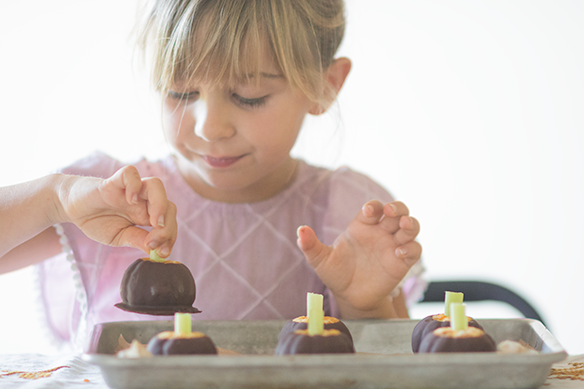 Pumpkin season is upon us! Everything suddenly morphs into pumpkin flavor. Personally, I'm not a fan of pumpkin or pumpkin flavored anything. These little chocolate covered clementine pumpkins, are a different story. I'm fairly new to the whole chocolate and orange pairing. I never thought it would have tasted good. Not true at all! In fact, this has become my favorite fruit and chocolate combo!
So we actually first made these last year, but I was knee deep in caring for a new baby, that a blog post was just not going to happen. This year, that new baby is 15 months old and takes nice long naps! That's when we have our fun. I recruited just Annie to help me this year, because more than one child with a bowl of melted chocolate, while I'm trying to take pictures, is begging for catastrophe.
For the chocolate covered clementine pumpkins, you'll need:
Clementines
Melting chocolate
Coconut oil (for thinning the chocolate)
Celery sticks
A fork
To start, line a cookie sheet with parchment paper. Next, cut a celery stick in half, lengthwise, then into 1 inch pieces. After that's done, peel your clementines and set aside. Next, melt your chocolate in a double boiler, stirring constantly. I use two pots as a make shift double boiler and it works perfect every time. Add 1 tsp of coconut oil at a time, until chocolate has a slight liquid consistency, similar to buttermilk. Once melted, remove chocolate from heat. At this point, you can pour chocolate into a small cup or leave in pot. I poured ours into a teacup and it was the perfect size for the clementines.
Carefully insert fork into the top of a clementine and dunk into the chocolate. Make sure to leave a small portion at the top uncovered. Transfer to a cookie sheet. Once you have a full sheet, transfer to freezer to set the chocolate. This usually takes about 10 minutes. Finally, remove from freezer and insert the cut celery sticks. These are best enjoyed right away!