Well..I can no longer deny…that my baby…my very first baby will be turning 5 in a few short weeks. I always struggle with his birthday, because it's in the summer….and the summer in Florida…brings heat and afternoon thunderstorms. I've done the water slides and splash pads, but wanted something a little less crazy…and perhaps less screaming???
So…this year, I decided on a paint party. My first stop…. Little Bitty Design Studio. Tracey did not disappoint!!  It started with this very detailed and elaborate sketch I sent her. By the way…I feel the need to explain…those are supposed to be paint drips on the back side…which she turned into paint splatters anyways… so much better!!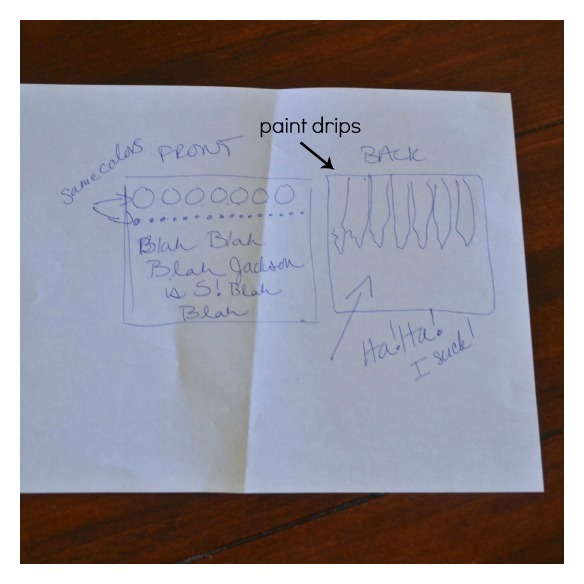 She worked her magic and managed to turn that…into this…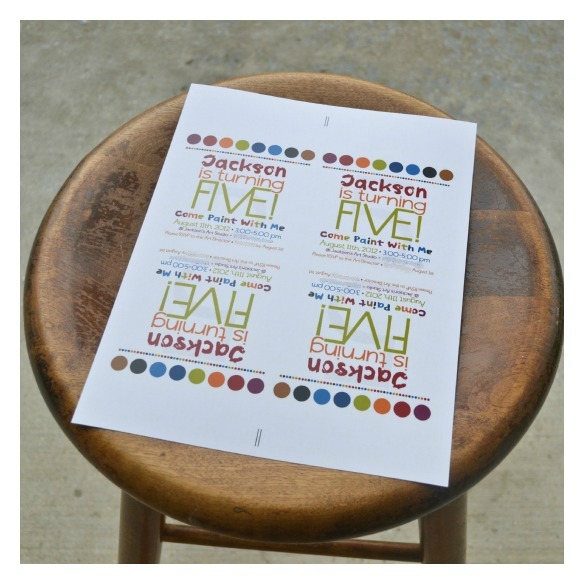 And then I turned that…into this…
Can you stand it? Little paint brush invitations!! I SO totally love these!
Stay tuned…lots more to come…as I immerse myself in 5th birthday party planning!