A few months back I was at a local flea market and bought a metal wagon. Actually…it was a bribe for Savannah to keep her occupied while I continued to shop.  It ended up in the backyard…and after a few months…it had a nice "old" look to it. I knew I wanted to do something with it…but wasn't sure what.
Then, just last week I was at a thrift store and found an old workbench for $5. I fell in love with the metal legs…and knew almost immediately that it would make a perfect base to the metal wagon. I also picked up what I think is a kitchen towel bar for .50 cents. It's very thin…and I thought it might look cool on the front of the wagon.
So…after designing a table in my head…I enlisted the help of my husband to build the table. After a quick trip to Home Depot for some bolts…I had the table I envisioned. Now what to do with it? There are so many things you could do with this piece. In a bathroom to hold towels, soaps, and other bathroom accessories… On a porch to hold potted herbs and small garden tools…or in a little boy's room to hold games, puzzles, and toys.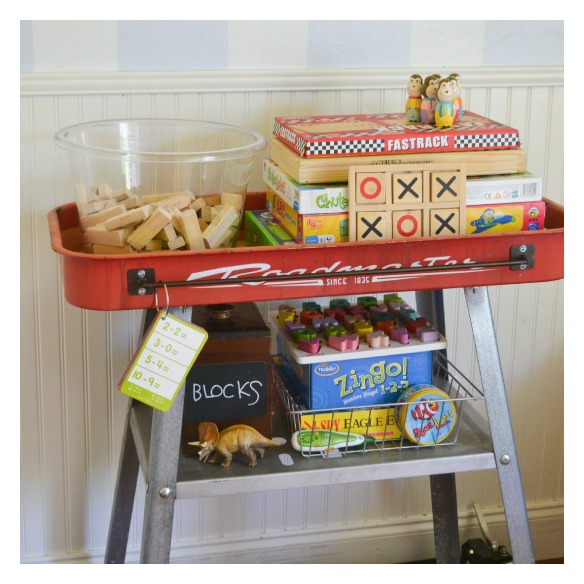 I'm super pleased with how it turned out!