I've been dreaming this one up for a while. I was going to make this for the scraps challenge in the So You Think You're Crafty contest, but I didn't have the kinks worked out. I have finally gotten around to it…and I'm obsessed with how it turned out. This may be one of my favorite projects ever!

Supplies Needed:
Fabric scraps
17 x 6 piece of canvas or drill fabric
Heat n Bond Ultra
Floral wire (see notes in blog post)
Elastic
Sewing machine
Scissors
Iron
Instructions:
Iron Heat n Bond to fabric scraps.
Remove paper backing and place a 6 in piece of wire in the center.
Fold fabric in half and press with iron.
Cut out a feather shape.
Make random notches and slices on each side of fabric feather.
Fold in the ends of the canvas piece 1/4 inch and press with iron.
Fold canvas in half lengthwise and press with iron.
Unfold canvas, then fold each side to center seam you made above, and press with iron.
Fold canvas in half lengthwise one more time and press with iron.
Unfold canvas and begin placement of the feathers on the creased side of the canvas. (Refer to picture below. It's important to attach them this way, so all of your stitches are hidden in the fold.)
Using a straight stitch attach one feather at a time. Reinforce with back stitching.
Repeat until all feathers are attached.
Cut a 3 inch piece (this will vary depending on size of head) of elastic and secure to end fold.
Repeat the same on other end of elastic.
Top stitch the entire perimeter of the headdress.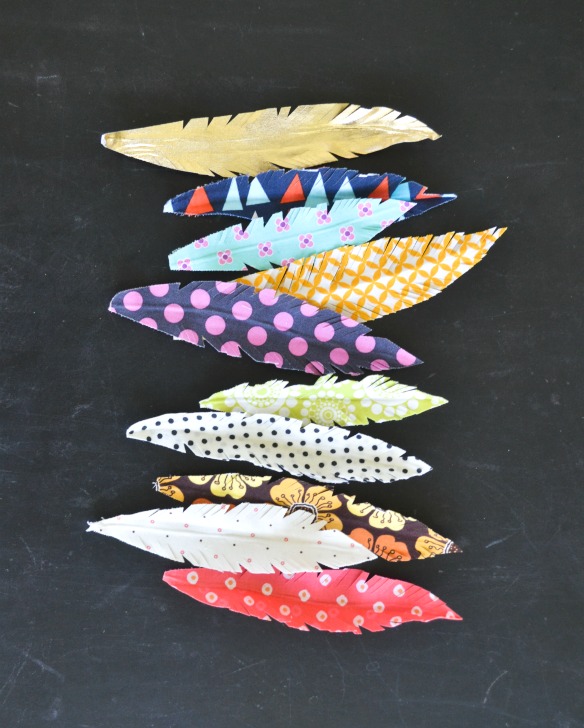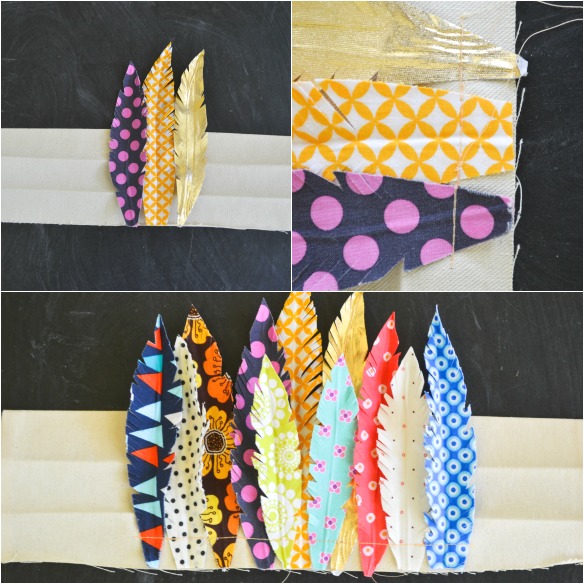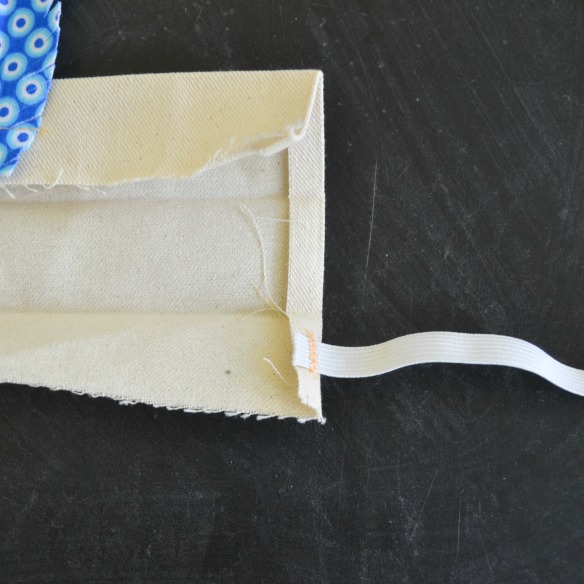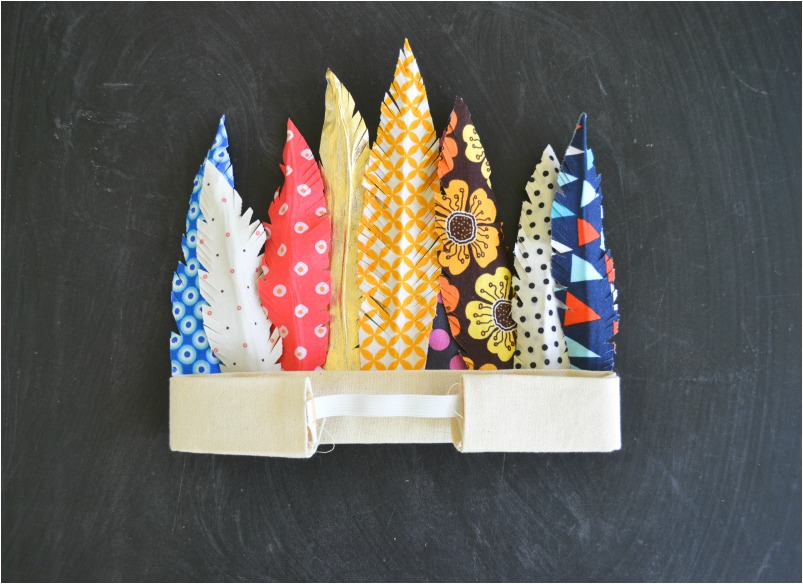 The whole project worked out beautifully. The only change I would make is in the gauge of wire used. I chose floral wire because I wanted something I could easily sew over without breaking a needle. However, some of the larger feathers could have used more stability, to keep them from flopping over when moving around.