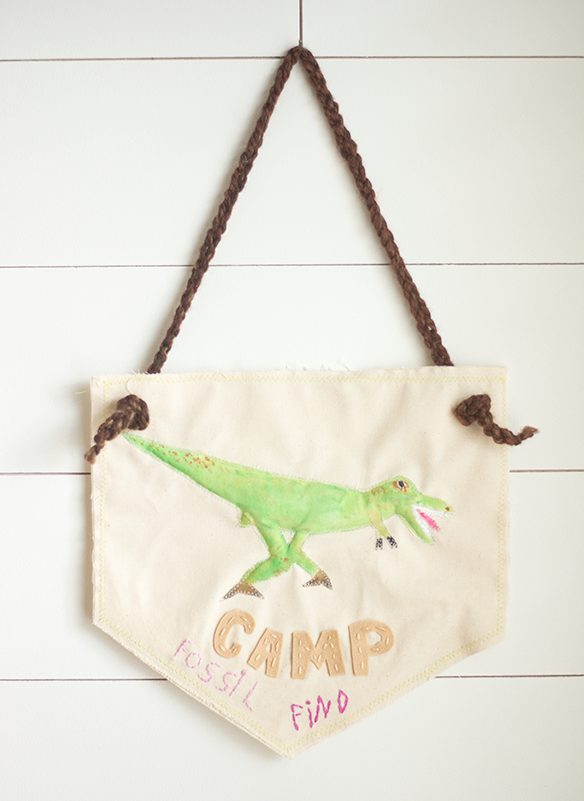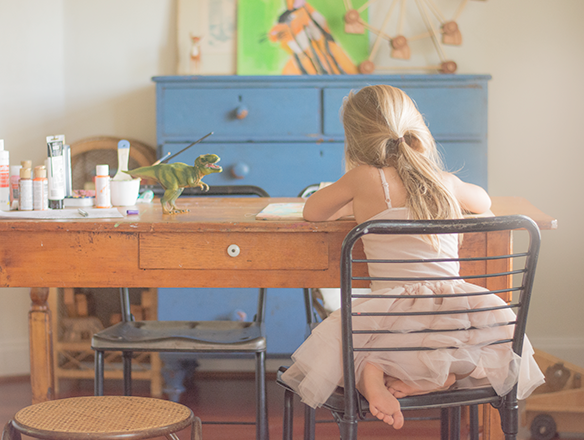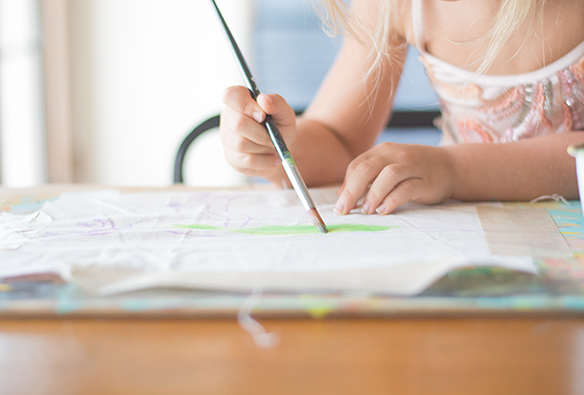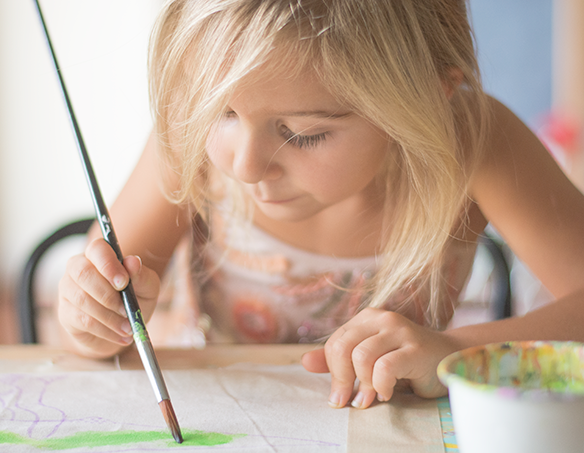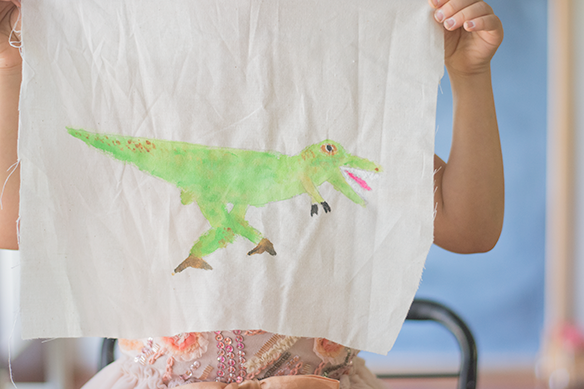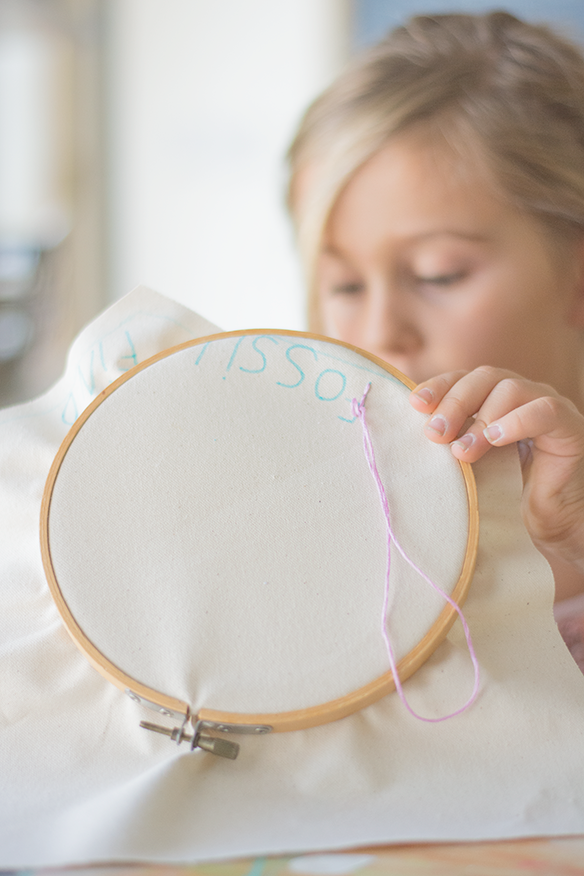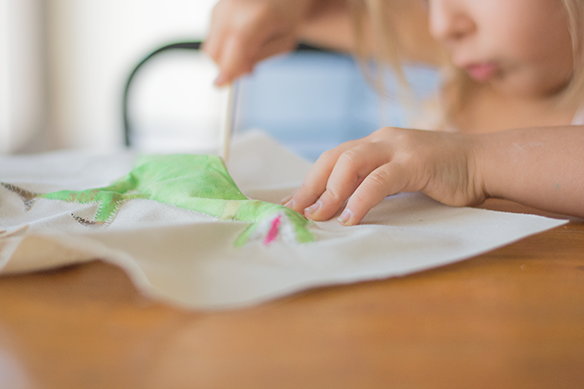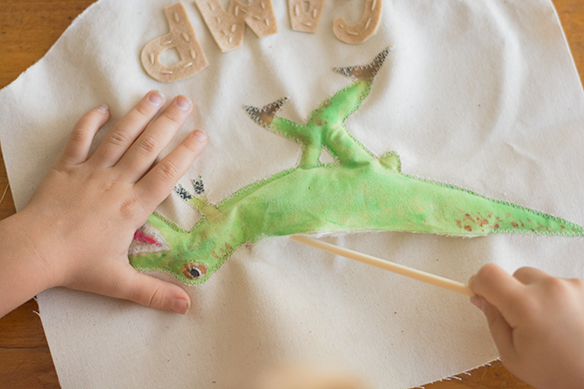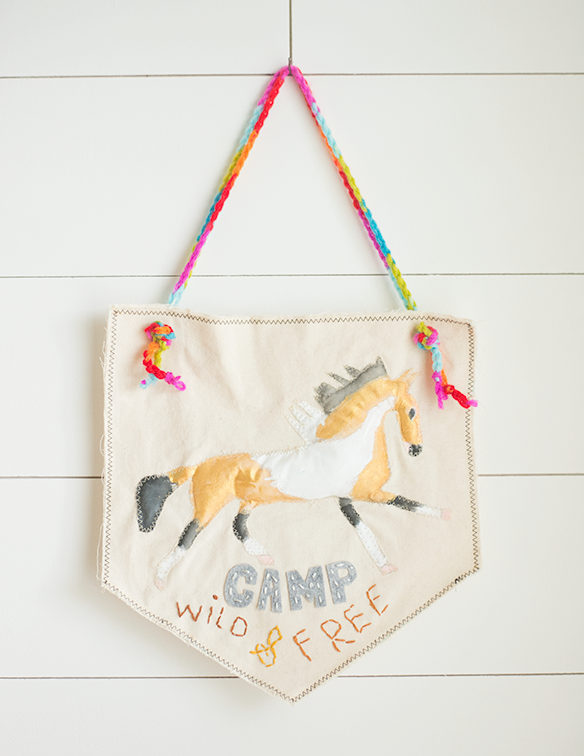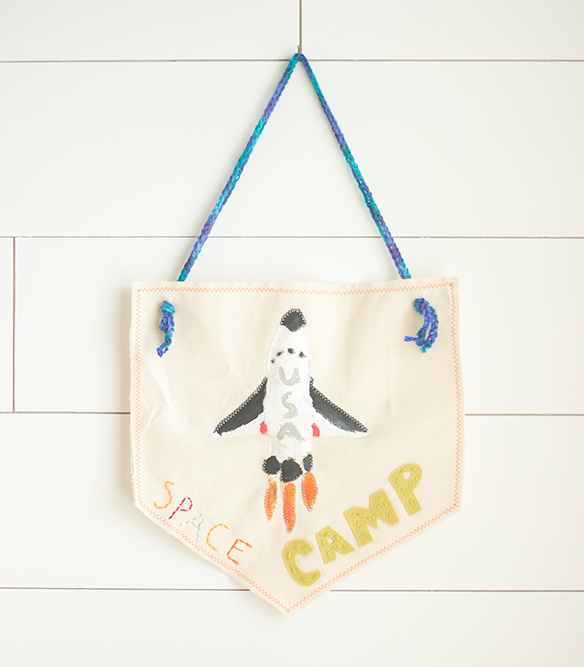 We are smack dab in the middle of one hot summer, down in South Florida. Couple that with the intense humidity and it's torture being outside. Like our Northern friends during the winter, we do a lot of indoor activities during the summer months down here. This past week, we have been working on these camp banners. I thought it would be fun for them to design a banner for a camp they would want to attend. I never went to sleep away camp growing up. I always kind of wanted to go, especially after watching Parent Trap a bazillion times. I imagined camp would be just like it was in that movie, until of course, I watched Friday the 13th.
For this project, you'll need the following materials:
Kid's drawing
Fabric
Felt
Fabric marker
Paint
Paintbrushes
Stuffing
Embroidery thread
Embroidery hoop
Needle
Sewing machine
Yarn
Scissors
To start, have your child draw a design on fabric or trace one they have already drawn, onto the fabric. After they are happy with their design, have them paint it, then set aside to dry. Once dry, cut out the design.
Draw a shape similar to that of a baseball home plate. I just free handed it, but feel free to get fancy and measure. Pin the design into place and have them write out the name of their camp. Next, they will embroider the name. Use the felt and write out the word, C-A-M-P in sort of a block letter. Cut out the letters and attach using the embroidery thread.
Once all the embroidery is complete, cut out the shape of the canvas banner. You'll need a front and a back piece. At this point, if you don't have a sewing machine, you could just glue down the artwork. However, if you do, I did an appliqué stitch all the way around the design, leaving an opening near the top. Now, they can add a little stuffing to make the design stand out from the banner. Make sure they do not overstuff, so you can stitch the opening closed.
Finally, stitch the front and back pieces together. Again, if no sewing machine, either glue them or embroider a large running stitch around the perimeter to attach the front and back pieces. Next, cut two small holes near the top and thread yarn through, then knot to secure. I'm teaching myself crochet, so I got a little fancy and crocheted a chain for all three banners.
I love how they turned out! Of course, Savannah did a horse camp and Annie did a fossil camp. The girl loves her dinosaurs! Jacks wasn't really into this project. I think he's losing interest in my kid crafts. He's going to be nine next month, so it's to be expected. But, he threw his poor Momma a bone and obliged. He was undecided on his camp, but ended up with Space Camp. Love that movie, too!