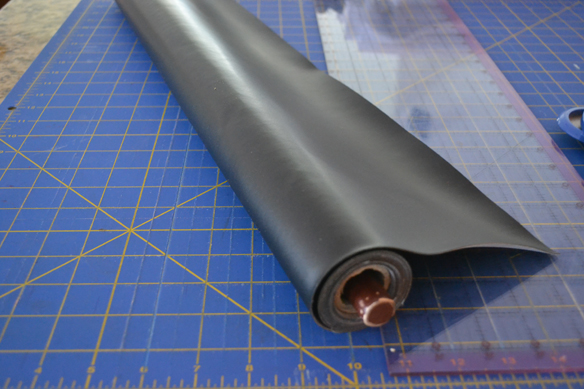 My kids absolutely love their Carolina Craft Table from Pottery Barn Kids. Not only does it look good, but the art paper roll attachment is awesome! Whenever they're in the mood for drawing…just unroll, color/draw, tear off or roll back up. Well…I had this idea of doing a chalk cloth roll for the table. I just needed the empty paper roll to get started. They finally finished one yesterday, so it was time to put my little idea to the test.
I totally love chalk cloth! It is so versatile…the uses are endless. It cleans up beautifully…and doesn't have that icky chalkboard feeling. Obviously…the next logical step is to put it on a roll! Here we go…
You'll need to gather these supplies:
Chalk cloth or Blackboard fabric (can be found at Joann's with the utility fabrics)
Scissors
Ruler
Cutting Mat
Rotary Cutter
Hot Glue Gun
Chalk
Empty Paper Roll (needs to be heavy duty)
First, lay out your chalk cloth along your tabletop. You'll want to let about an extra 12 inches hang over the side. Then using your chalk, draw a cutting line across the backside of your chalk cloth. Next, rough cut a few inches over your actual cutting line. Then, take your empty paper roll and line it up with one edge of your chalk cloth…make a guideline on the cloth at the other end of the roll. This will guide  you where to cut, so the cloth fits exactly on the roll. Now, fold it up and take to your cutting mat. Using your cutting lines and ruler as a guide, cut the cloth with your rotary cutter. Finally, carefully attach the chalk cloth to the paper roll with hot glue. Once dried, roll up, insert dowel rod, and place back in the slots.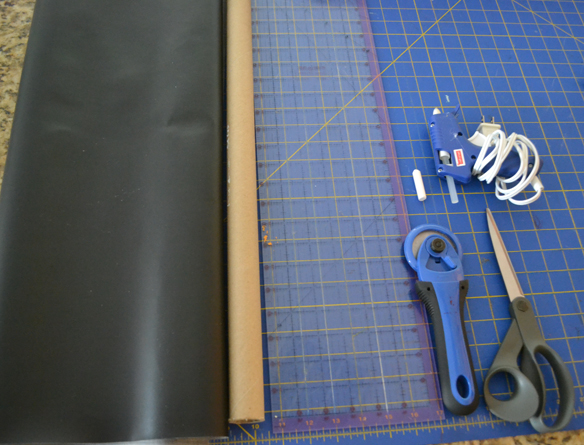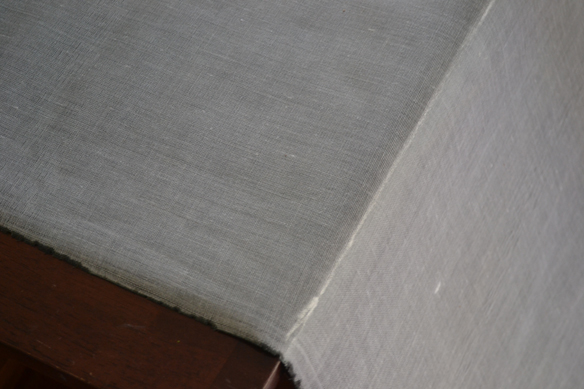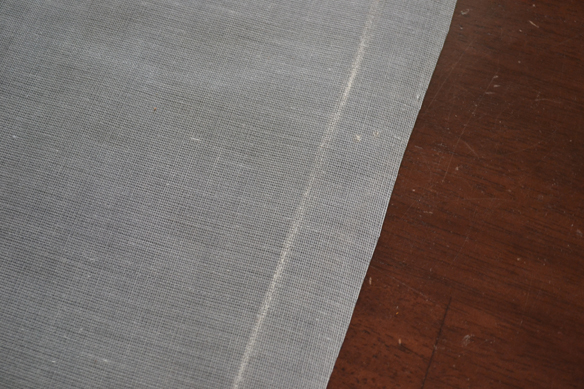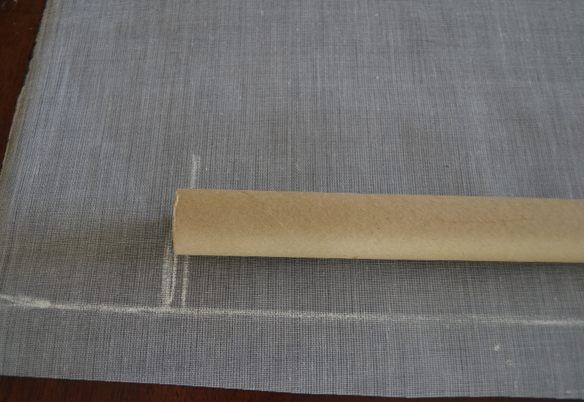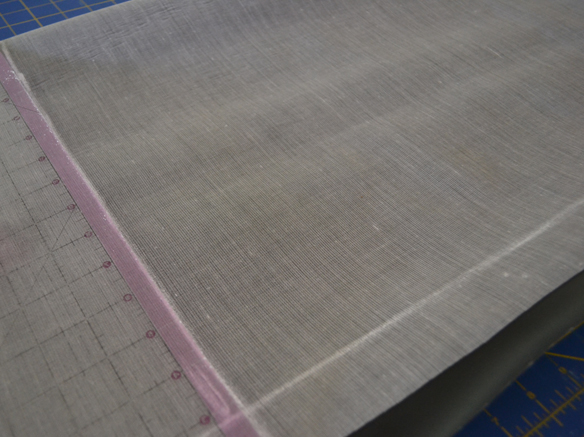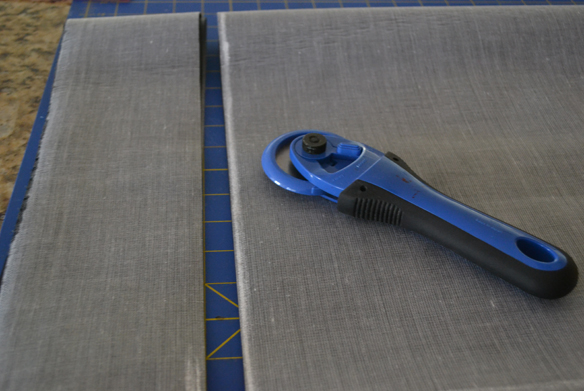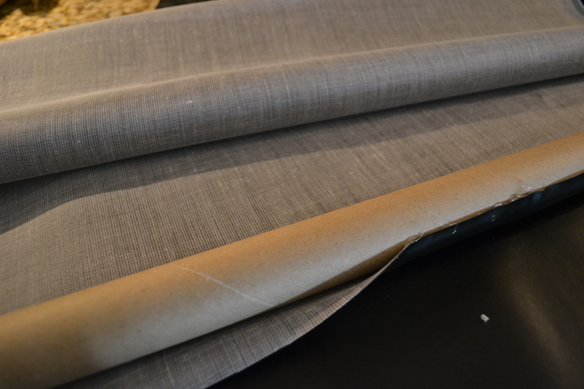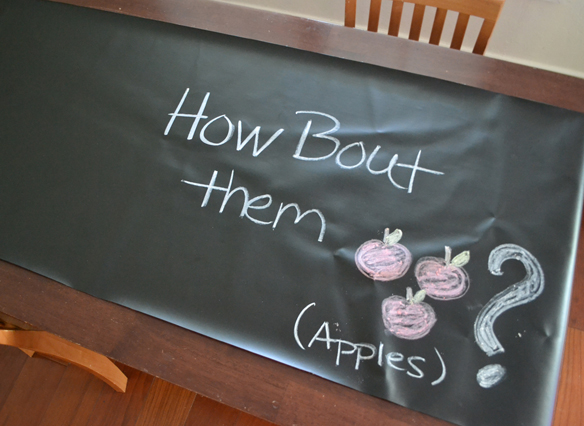 For chalk fun…just unroll and chalk it up. Wipe with a damp cloth and roll up when finished. When the kids want to color again, just replace the paper roll on the dowel rod. Easy Peasy!