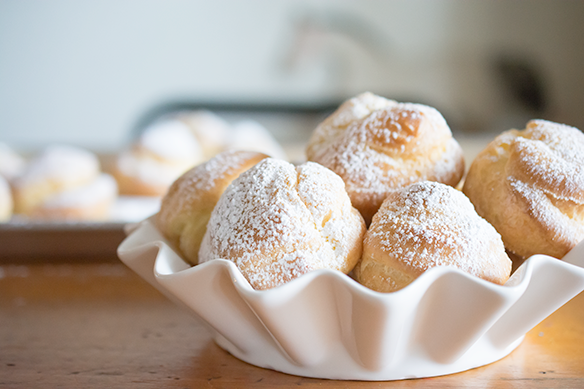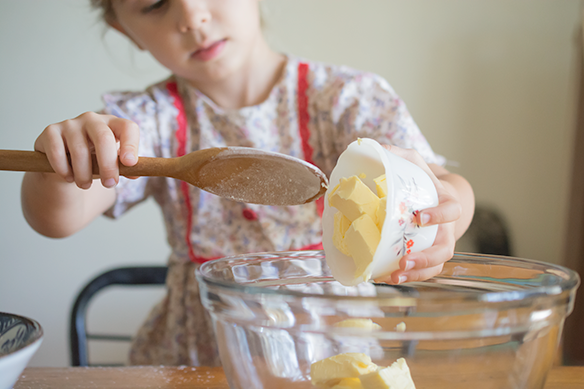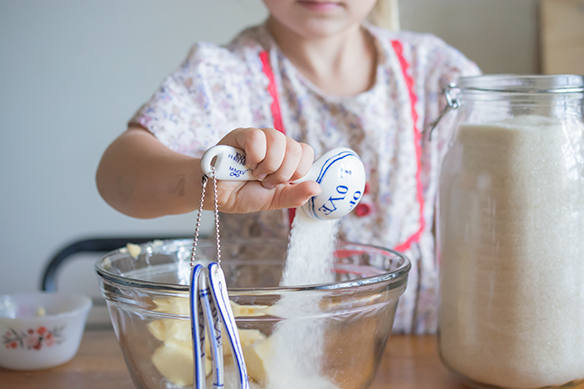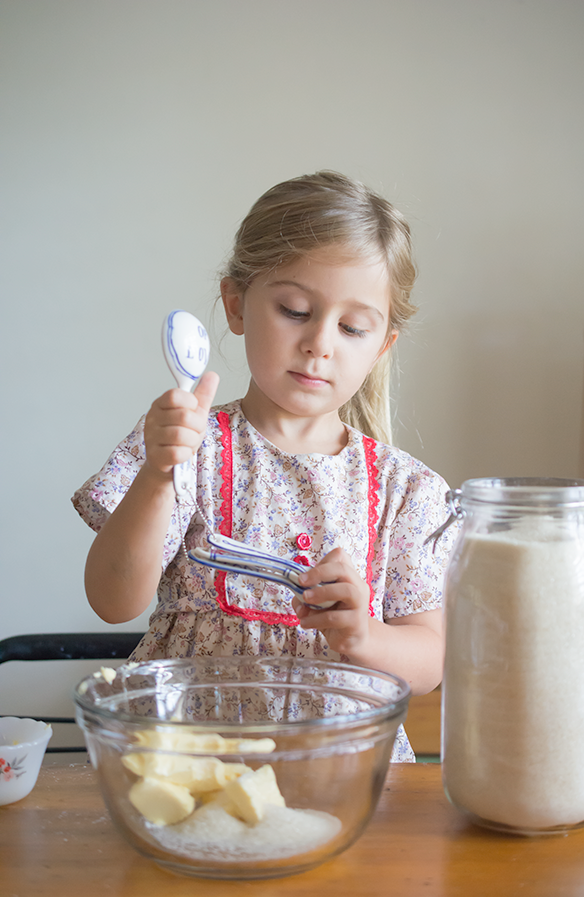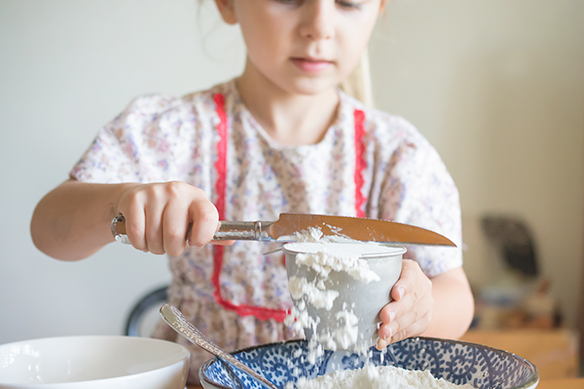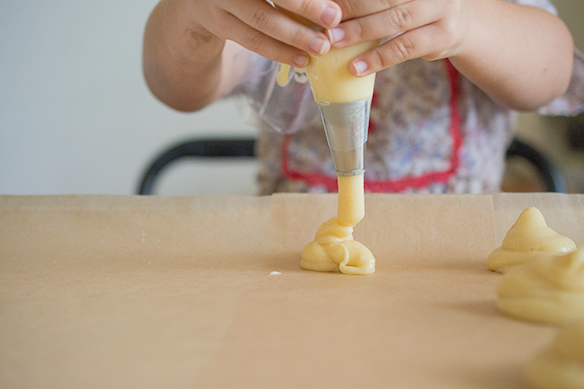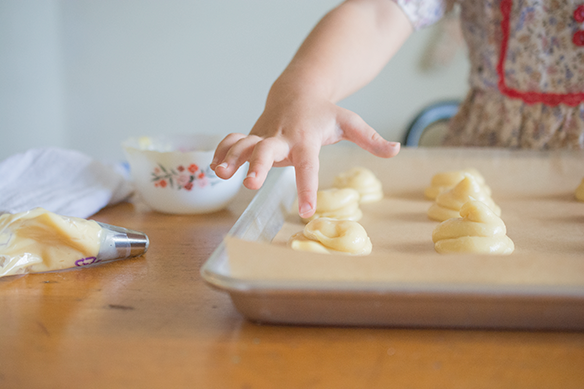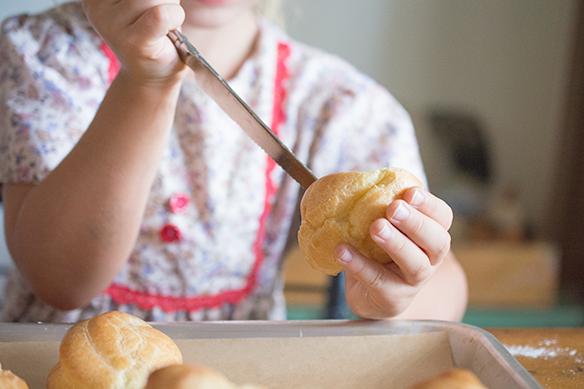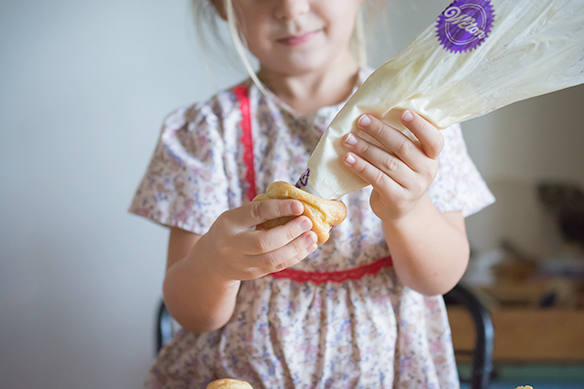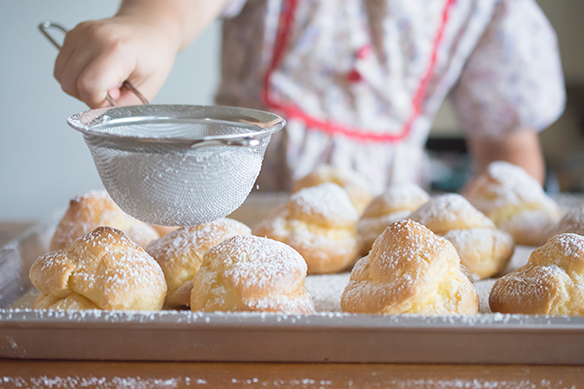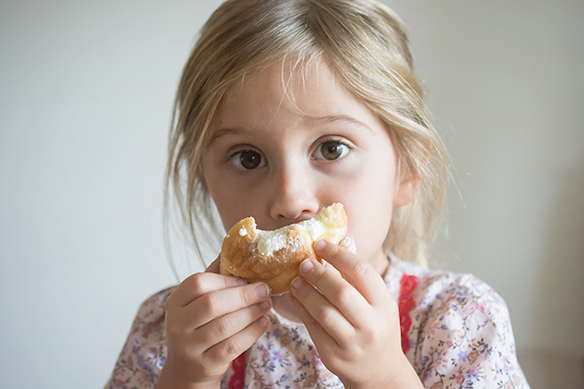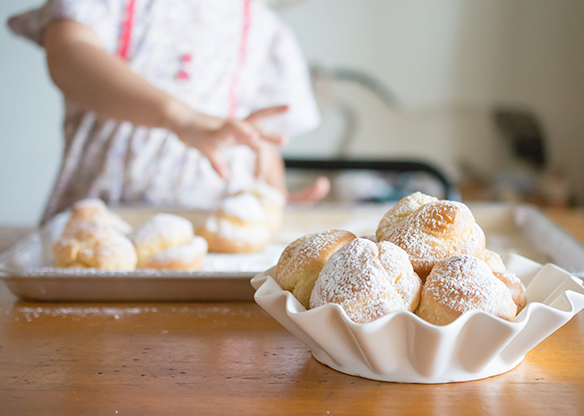 At least once a week, I bring my kids into the kitchen to cook with me. They alternate turns, because 3 of them at once is just too crazy. Also, I find that I enjoy it more when I can I have one on one time with each of them. They love to cook and I do love teaching them. Not only do they get to sample through out the recipe, but they are practicing they're reading and math skills. That's a bonus for this homeschooling mom!
I've always wanted to make cream puffs and if I'd known just how easy it was, I would have done so a long time ago. There are two main characters in a cream puff recipe. The first is a French pastry dough called, pate a choux. Sounds like, "pot uh shoe" and fun to say a million times over. Annie must have said it, just that many times! The second, is creme chantilly. Sounds like, "whipped cream." Okay, so I did feel a little ridiculous every time I said, "creme chantilly." But, French is a part of our daily studies, so I kept it legit and went with, "creme chantilly."
I chose this recipe, because the instructions were clear and the photo of the creme puff showing all that glorious creme chantilly! If I'd thought about it, I would have gotten a picture of ours showing off the cream, but I forgot in the midst of instructing and photographing. You'll just have to trust me, that our cream puffs were all kinds of jacked up with the creme chantilly. Have I said, "creme chantilly" enough yet?
I'll admit, when we first put the cream puffs in the oven to bake, I wasn't sure if they were going to work. For the first few minutes, I was actually sure of it. Then out of no where, they began to puff. As a friend recently said, "they are magical!" The key to a good cream puff is the puff. It's actually a pocket of air inside the pastry. That's the housing for all that wonderful creme chantilly! Here I go again, dropping my creme chantilly. I think I've creme chantilly-ed this post to death. All hail to the creme chantilly! I wonder, if I go in the bathroom, turn off all the lights, look in the mirror while chanting, "creme chantilly", if Julia Childs would appear? Ha! I won't be trying that, but you should definitely try this cream puff recipe!