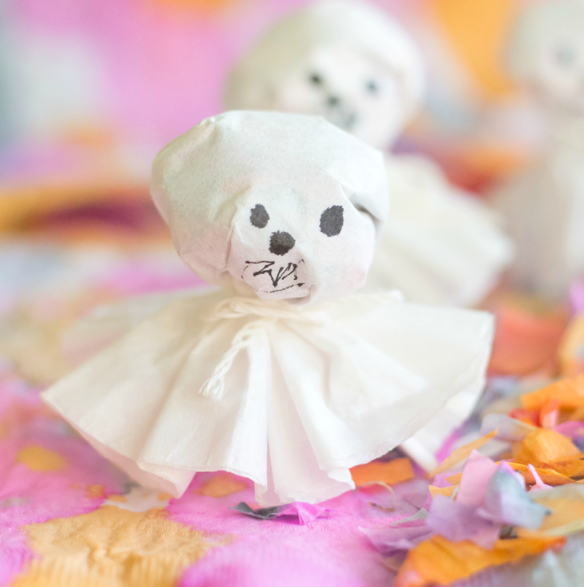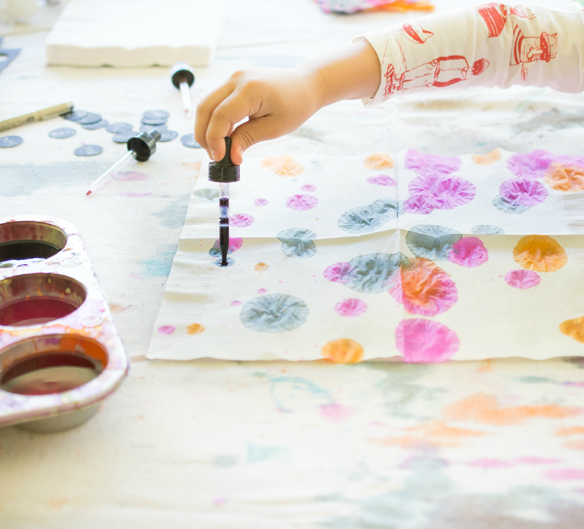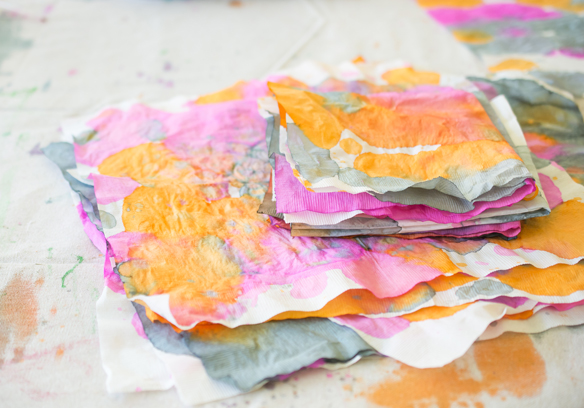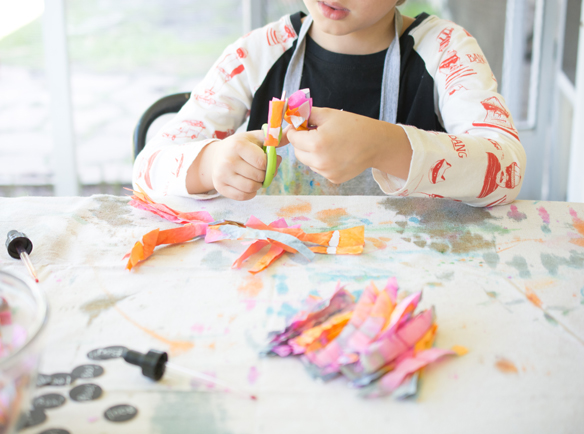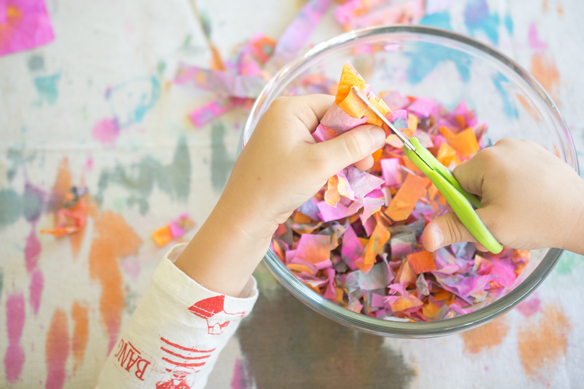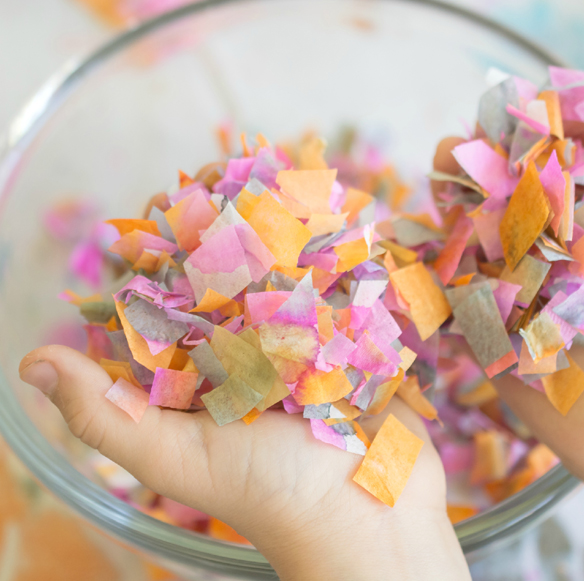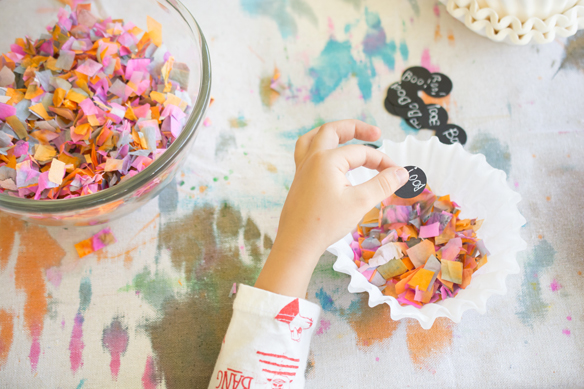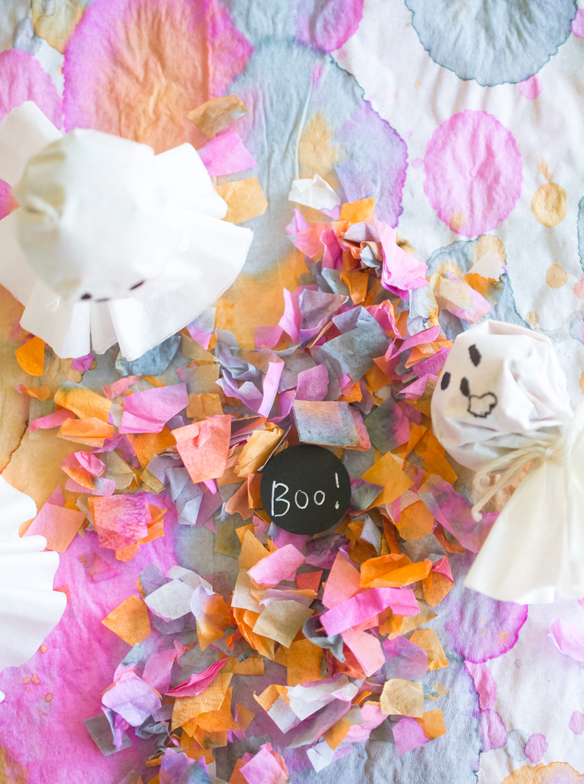 Handmade confetti is still a favorite craft in our house. I always keep white party napkins in stock, just for this purpose. It's an easy project that requires almost zero instruction. Yeah, I love those kinds of projects!
With Halloween sneaking up on us, we are busy preparing our tricks and treats. We have several friends that have food allergies, so I wanted something non edible. Orignally, I was just going to have them stuff the confetti into little envelopes, but little confetti ghosts sounded much more fun.
For this project you'll need:
White party napkins
Liquid watercolors (we used magenta, orange, and black)
Dropper
Scissors
Coffee filters
Black cardstock
White ink pen
Black ink pen
Black Sharpie
Twine
First, unfold the napkin and begin dropping watercolors in a random pattern. You can leave as little or as much white as you like. Once they are finished dropping colors, I have them set aside to dry.
After the napkins have dried completely, pull back from the corner and separate the 2 layers. Next, fold napkins back into their original shape. With the scissors, cut the napkin into 1/4 inch strips and then cut again into small confetti pieces.
To make the ghosts, put a handful of the confetti into a double stacked coffee filter. At this point, you can add a little message to the confetti. I just kept it simple and had them write, "Boo!" on several pieces of black cardstock. Push confetti down to form the head and twist the body. Finally, tie it off with some twine. When all the ghosts were formed, they made faces with a black ink pen and a black Sharpie. Fluff out the body a little and you're all set with your handmade confetti ghosts! Boo!