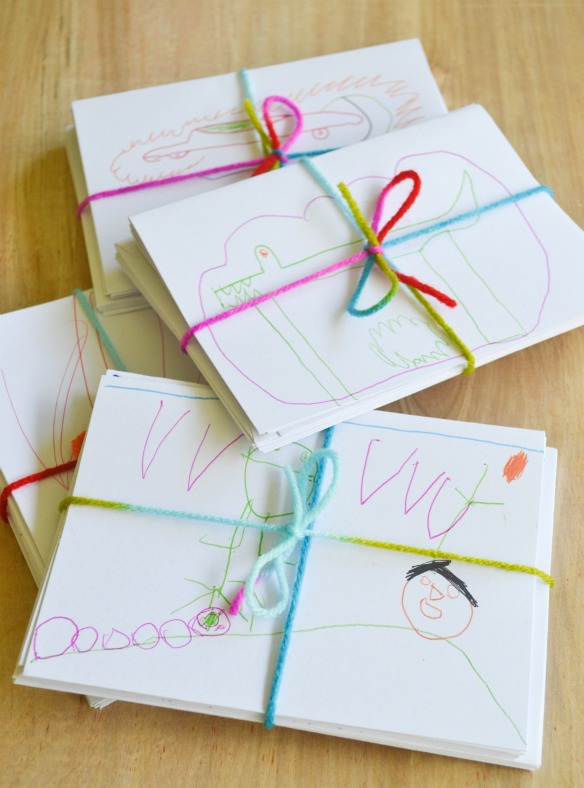 I still prefer getting cards and handwritten letters over emails, texts, tweets, or Facebook messages. I have saved many letters over the years. I kept every letter my husband and I wrote to each other, before we ever even met almost 20 years ago. I've gone through the box a few times and it brings back such great memories of such a different time in our lives. I have saved countless letters from my bestie…all dating back to High School. We got in sooo many fights…and she was so dramatic! Love that I still have these.I thought it would be fun if I had my crew make some stationary to give to family and friends. As much as I love getting letters in the mail, they love it even more.
Gather your supplies:
Blank notecards and envelopes (I found mine at Michaels)
Colored pens
Yarn or twine
There are really no instructions to give. I just told them to draw whatever they wanted. They are obsessed with drawing…so this was great for them.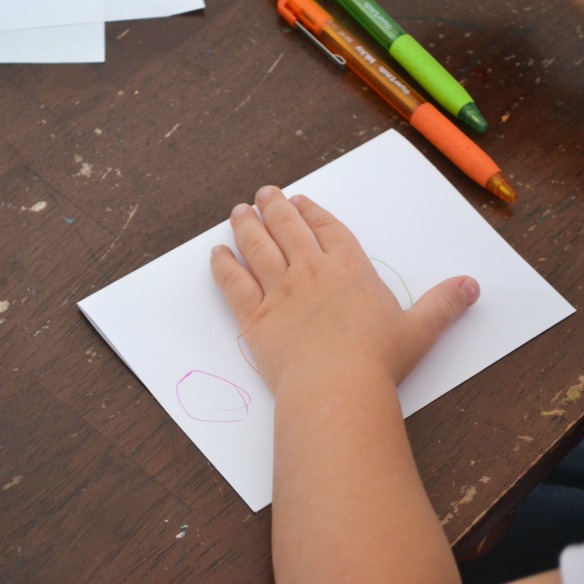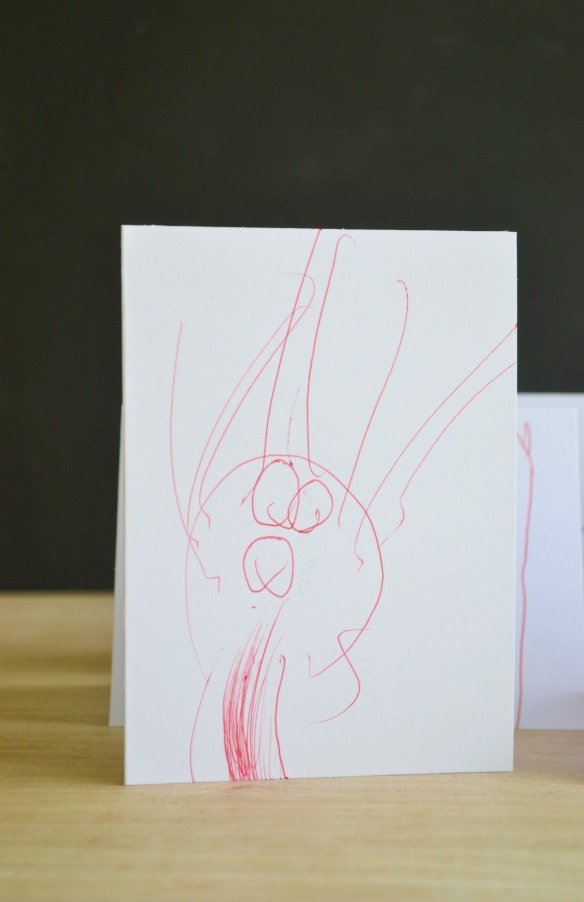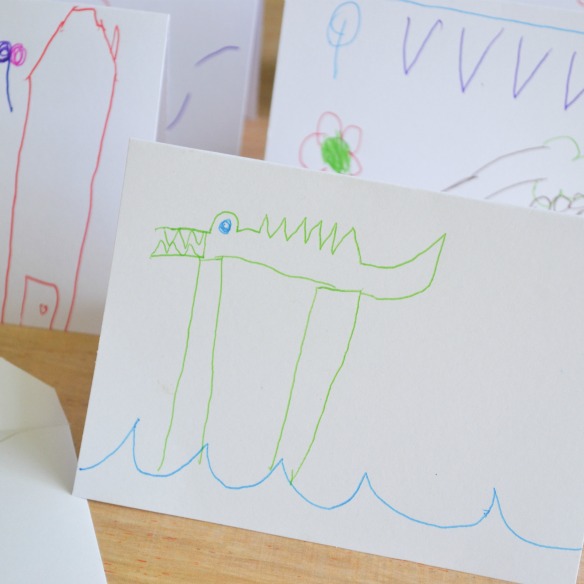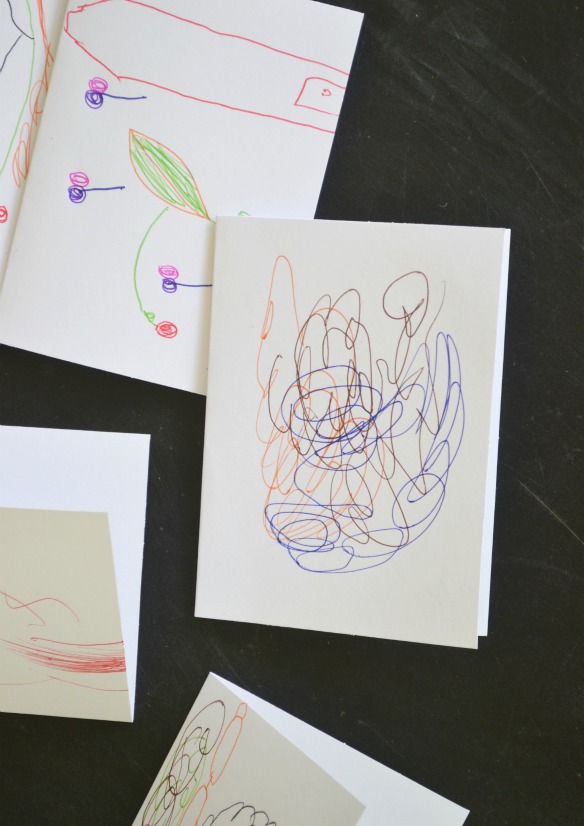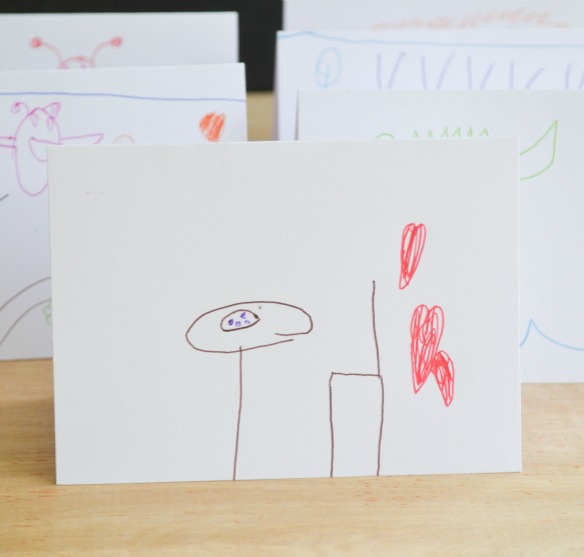 When they were done, I grabbed some envelopes and some yarn. I bundled them all together and now they are ready to hand out!