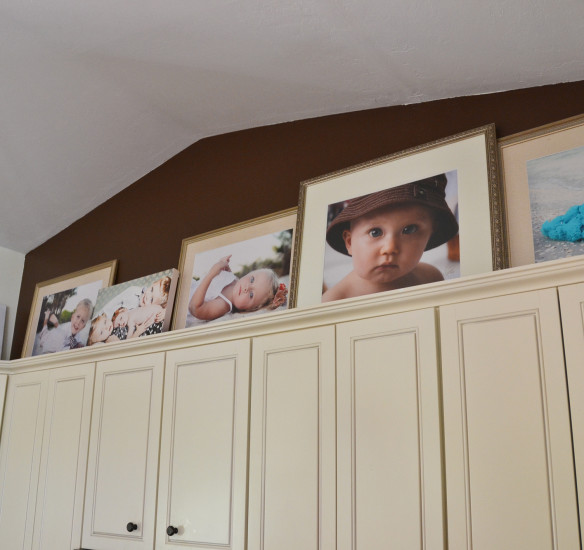 Who says pictures can only go on walls? Why can't they go above kitchen cabinets? I did it and love it! This area has sat empty for years. I absolutely refused to put an artificial plant up there. Looking around my house, I noticed I was running out of wall space. Also, I didn't like the way my most precious pictures were all spread out. It just didn't tell the story I wanted. So I moved them….up!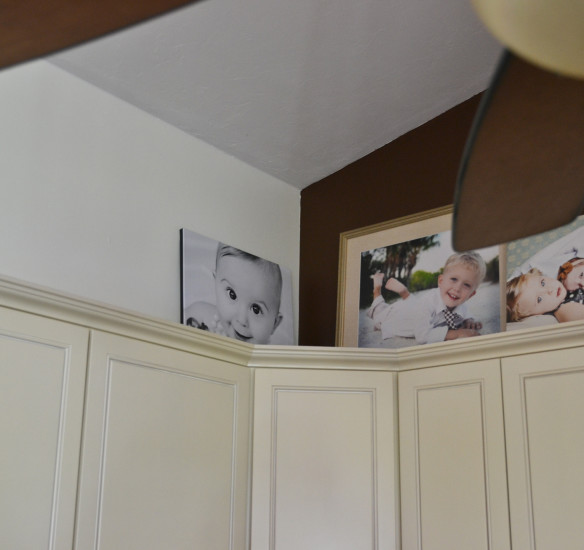 A collection of like items is going to make a much bigger impact than a couple of doohickeys. It could be birdcages, baskets, or ceramic roosters. In my case, it was pictures. If I'd just thrown one picture up there, a couple of plants, and some little tchotchkes, it wouldn't have near the effect. I had my husband paint just the one wall my favorite chocolate brown color. I had no idea how much I would love that and how much more it made the pictures pop. I knew I didn't want a straight line of pictures, so I layered the pictures at varying heights. Also, It should be noted that all of my pictures are 16 x 20 and up. If your pictures are smaller, try putting them in a larger matted frame to give them extra wow.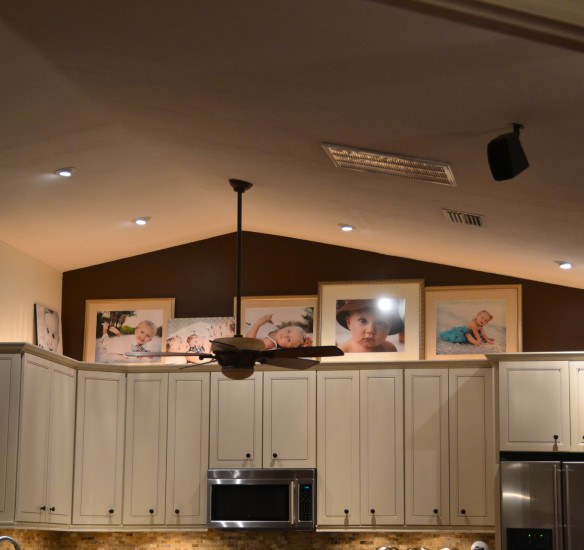 Here's what it looks like at night with the lighting. Nice…huh? Pardon the ceiling fan. As obtrusive as they are, it's a necessity in Florida. You would pretty much die without them here. This is actually the view from my office. I love seeing those beautiful faces. The best part is, I've freed up more wall space. This is an ongoing project, so I'll post more as I add to it.
Do you have an unusual place for putting your pictures?
Related posts: