So, I've been missing from the scene for a couple of weeks. I went on a much needed vacay with the fam to the Smoky Mountains! It was fantastic…I'll write more about that later. For now, I wanted to share this leaf garland I whipped up today.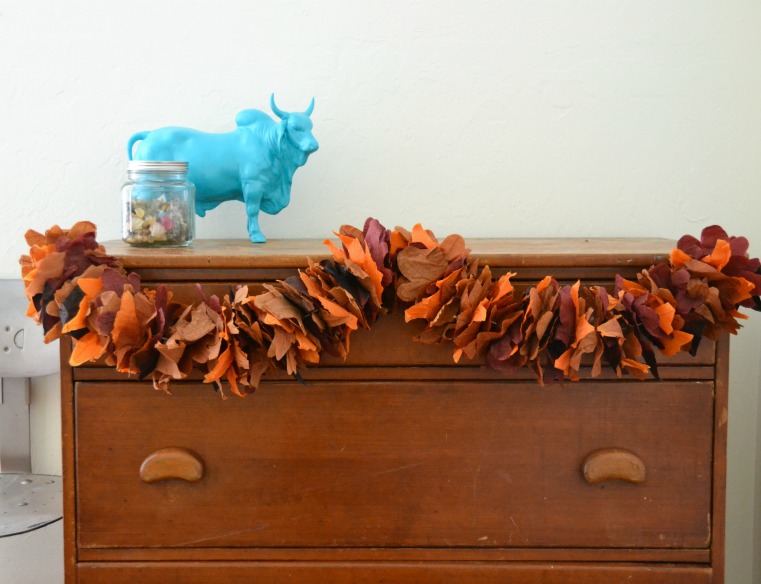 Do you remember the woodland fairy wings I made last year for Halloween? Well, it seems I had a surplus of the leaves, because maybe, just maybe I hoarded them all from the Dollar Tree. Stop judging me!! Seriously though, I love these leaves. They come 10 to a pack and are made of crepe paper and wire. If you buy anything from the Dollar Tree, buy these leaves! Who cares if you have no reason for them now, except to make this cool leaf garland? Hoard them, hoard them all!
For the woodland fairy wings, I painted them with a mottled paint technique. I opted out on doing that this time and just phoned it in. I actually plan on using this for Jackson's living room campout birthday, then it will be recycled into fall decor. So, straight up Dollar Tree leaves will do just fine.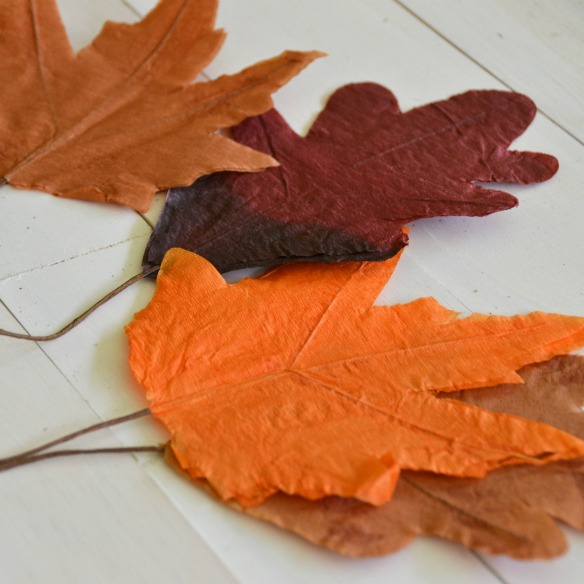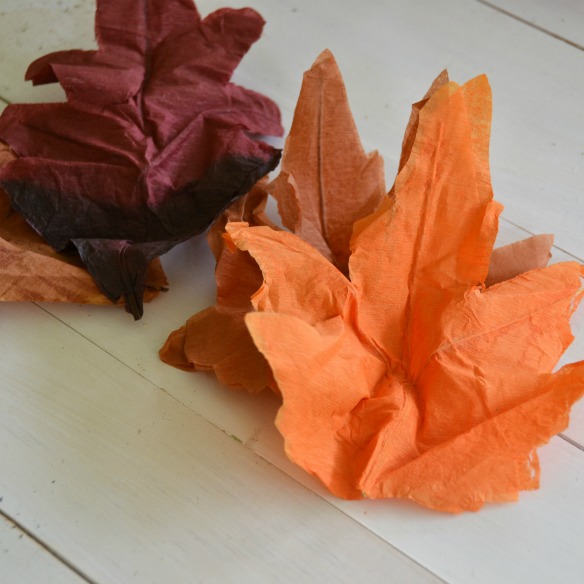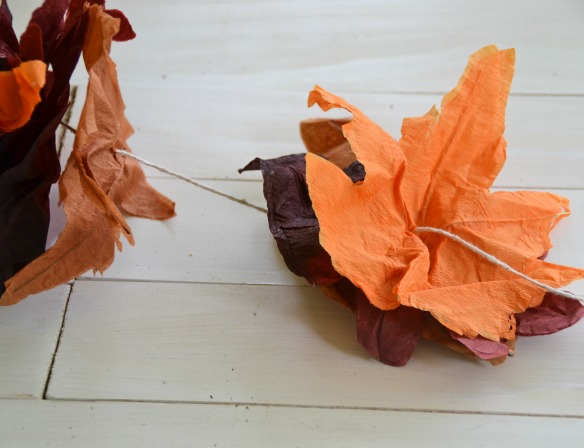 You'll need:
Dollar Tree leaves
Twine
Scissors
Large needle
Instructions:
Using your scissors, remove all the stems.
Carefully bunch up and shape leaves individually. These are made of paper and will rip if you're not careful.
Cut desired length of twine (allow for extra on both ends for hanging) and thread through needle.
With 3-4 leaves at a time, insert needle into center of leaf and pull twine through.
Repeat until finished.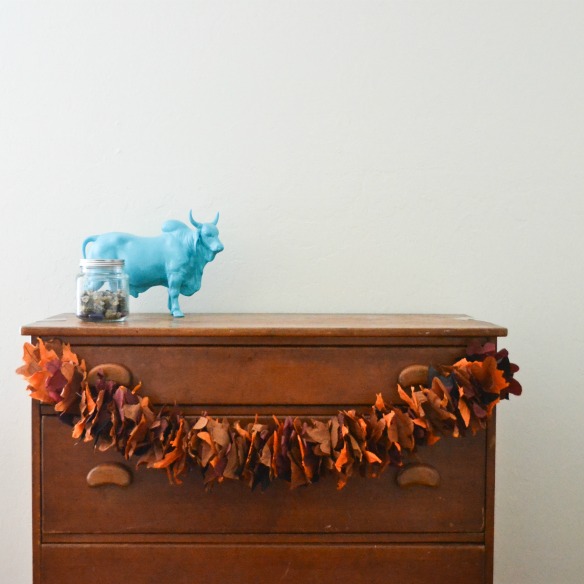 This is going to be great for the living room campout, but for now, nothing says fall like a tiffany blue bull, a jar of rocks, and a paper leaf garland!