Well, there is certainly no shortage of advent calendar ideas swirling around Pinterest. There are some amazing ideas out there! So, I felt the need to make my own contribution with our Lego Duplo 2013 advent calendar. I think it's hysterical! As a bonus, you don't really need to posses any major crafting skills for this one folks…a little cutting and writing…that's it!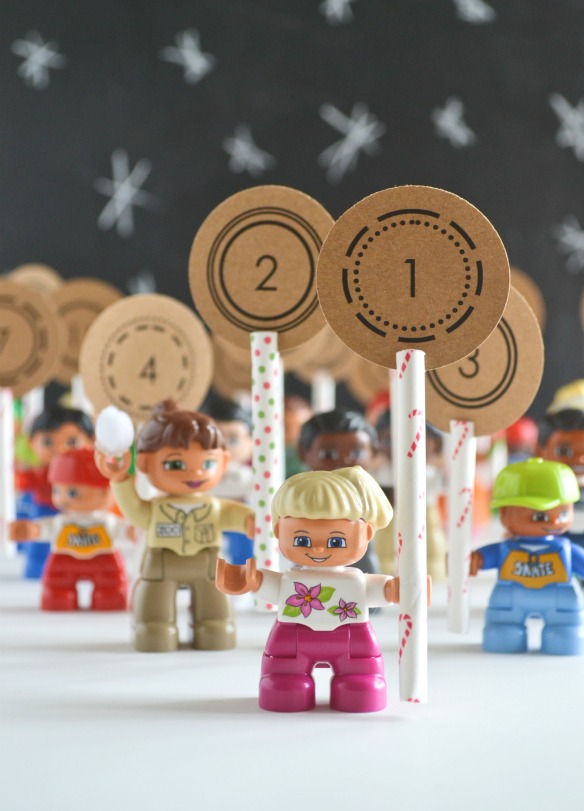 I still remember the advent calendar from when I was growing up. It hung on our wall every Christmas that I can remember. It was a large rectangle of green felt with 25 little red yarn ties. Every year we would tie 25, individually wrapped miniature candy canes to the calendar and then untie one for each day of the countdown.
My tiny people are at an age now where they get excited about Christmas. I knew I wanted to do some sort of interactive calendar for them. I turned to Pinterest and was immediately overwhelmed by all the fabulous ideas. My calendar needed to not take up too much space, it had to be kid friendly, it needed to make use of items I already had on hand, and it had to incorporate activities, instead of food or gifts for the countdown.
I bought these really cute paper straws and lollipop sticks from Michael's last week. I tried one in the hand of a Duplo person and check it…it fit! I just needed some numbers. I could have designed some myself, but I knew there had to be one out there that would be perfect. Sho nuff…I found one right here!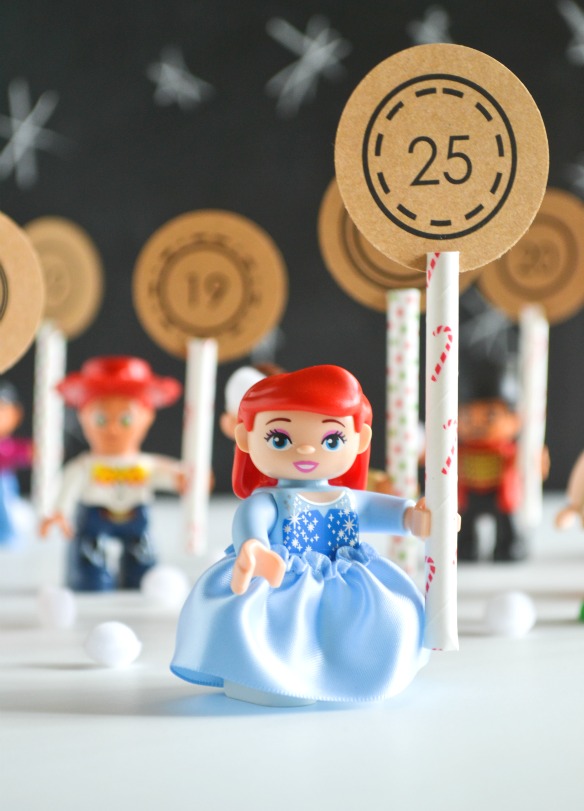 Gather your supplies:
Duplo people
Paper straws or lollipop sticks (the kind that look like straws)
Free printable found here
Scissors
Instructions:
Print and punch out the numbered circles.
Write different activities to do on the backs of each number.
Cut the straws into varying lengths.
Cut two slits at the top of the straw.
Insert numbered circles into the tops of straw.
Place straw in the Duplo people's hands.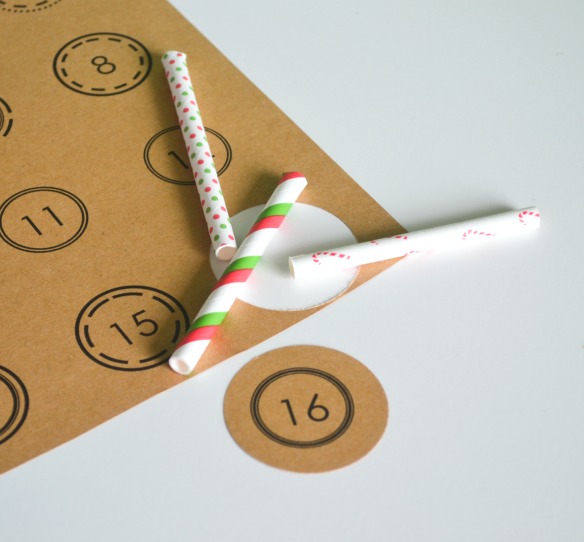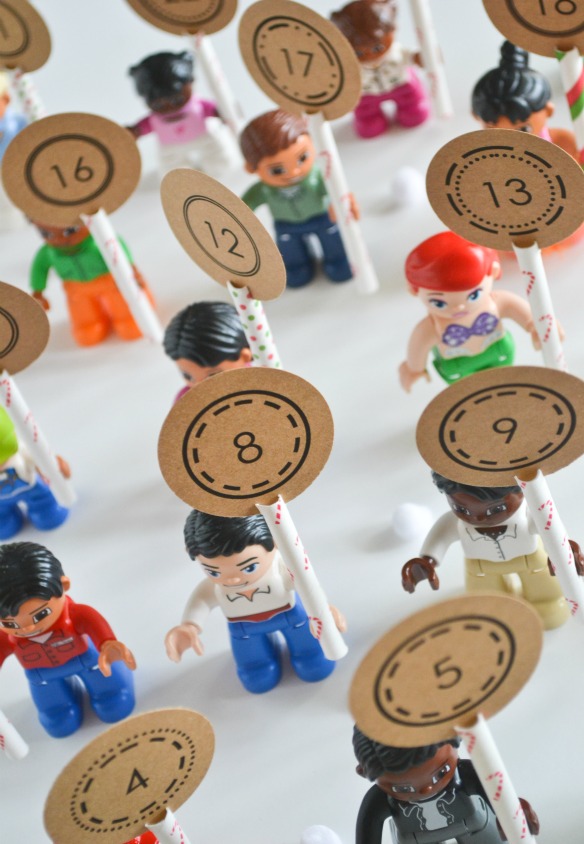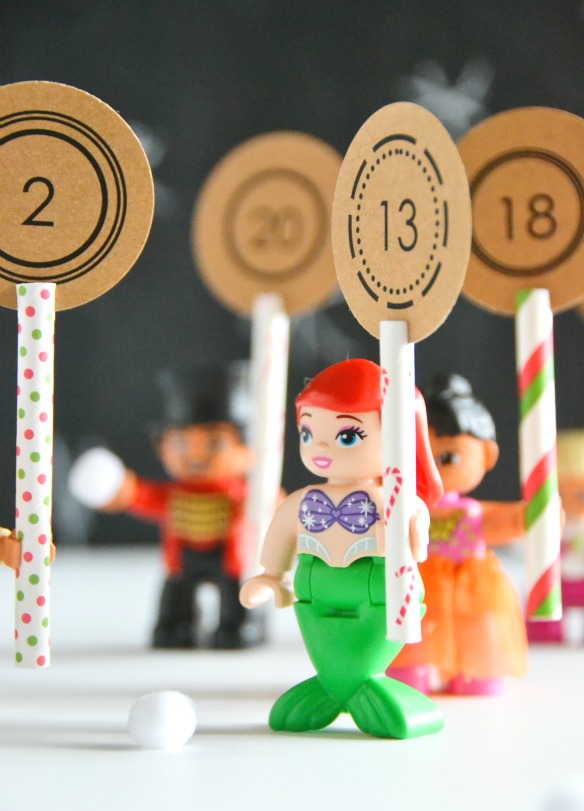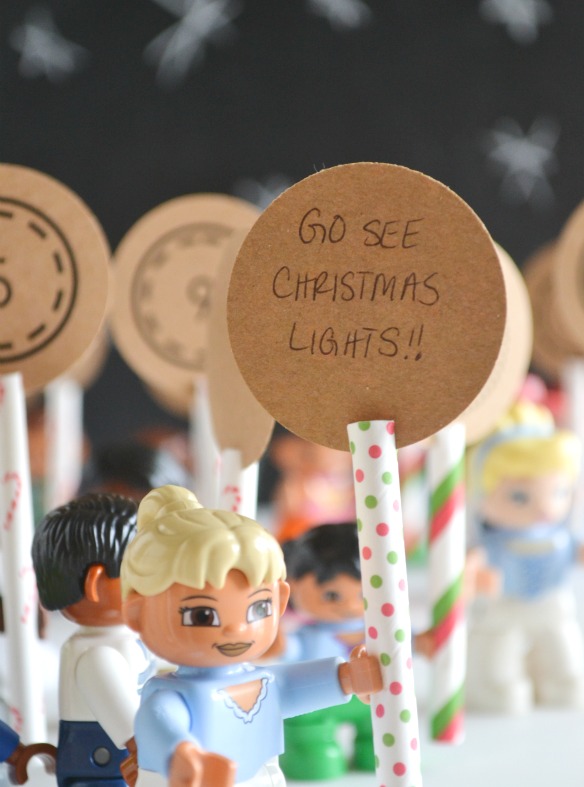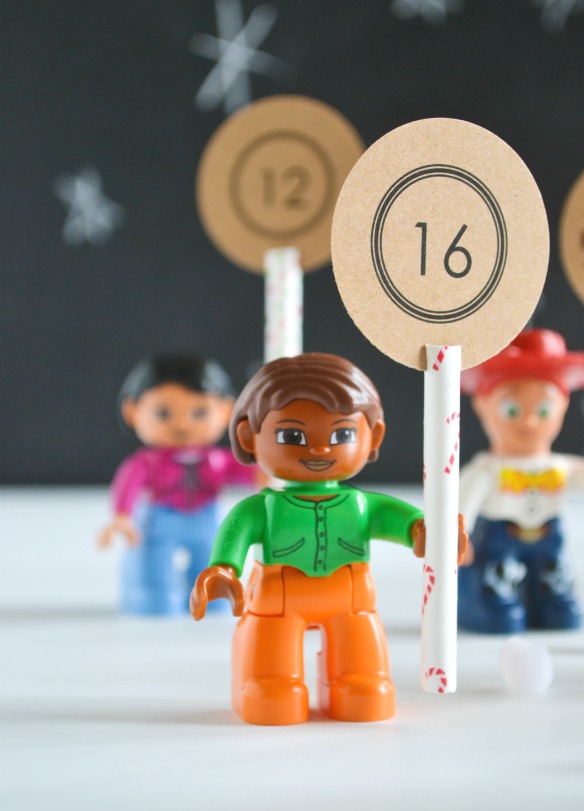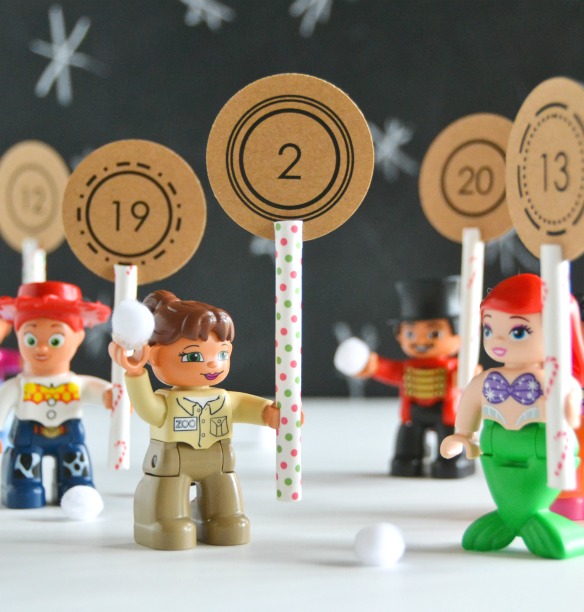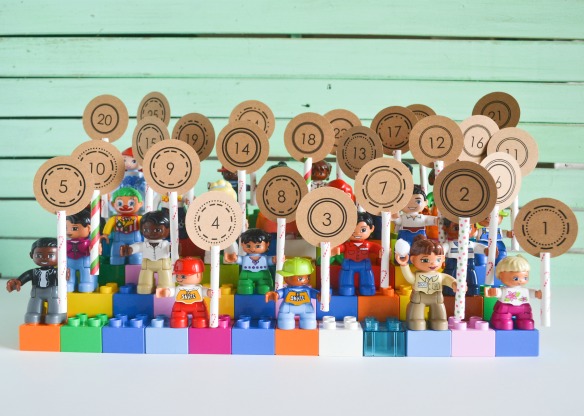 Do you have a special way of counting down to Christmas?