Who says you can't have a piñata at Thanksgiving? Not me…that's for sure! You know I love a mini piñata! Inspired by my mini leprechaun piñatas, these little guys are a fun way to celebrate Thanksgiving.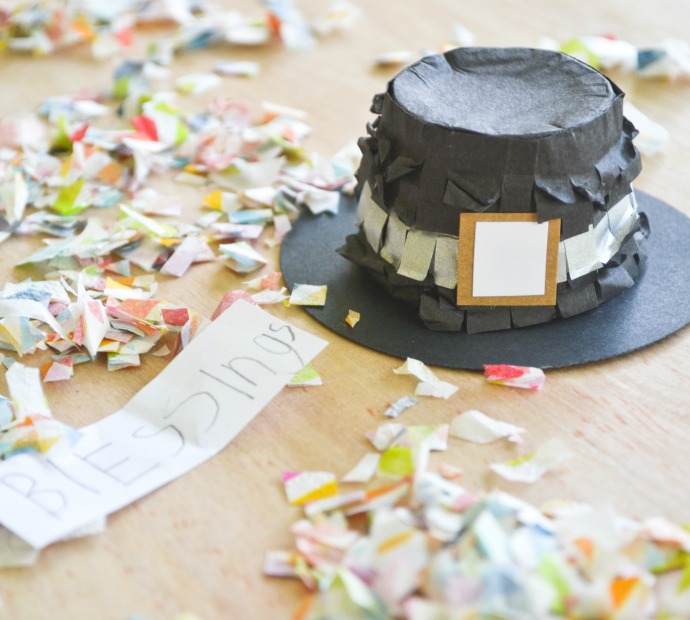 Gather your supplies:
Mini nut cups (found at most craft stores or grocery stores)
Black and silver tissue paper (or crepe paper..use what you got!)
Black, kraft, and white cardstock
Confetti
Scissors
Gluestick
Pencil
Instructions:
Cut small strips of white cardstock and have your child write Thanksgiving messages.
Add confetti and paper message.
Cut a small square of black tissue paper and secure with glue on to cup opening.
Trim excess tissue paper into a circle, leaving a 1/4 inch perimeter.
Press paper down and glue to side of cup.
Repeat the same for the top of the cup.
Cut 3 black and 1 silver piece of tissue paper. See here for cutting instructions.
Starting at the bottom of the hat, begin gluing and wrapping a piece of the black tissue fringe.
Next, add the silver layer, followed by two more layers of black fringe.
Cut two small squares from cardstock, one kraft and one white, attach to front of hat for buckle.
Punch or cut a 2.5 inch circle out of black cardstock and attach to bottom of hat for brim.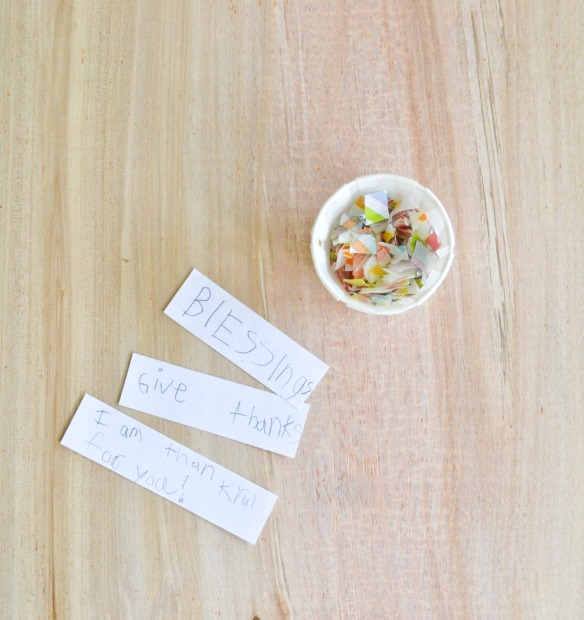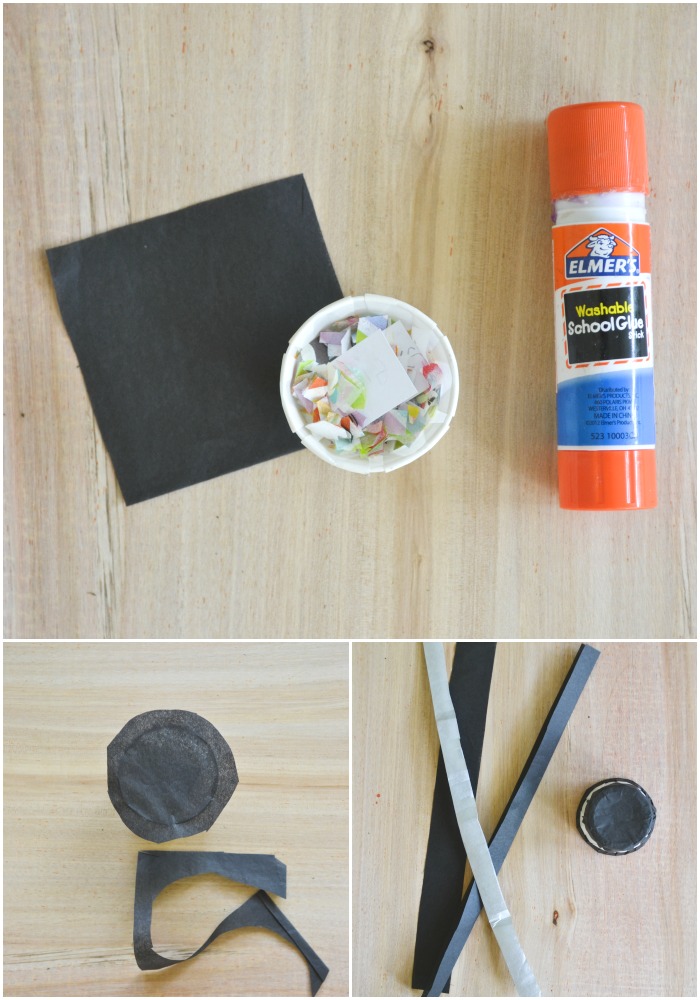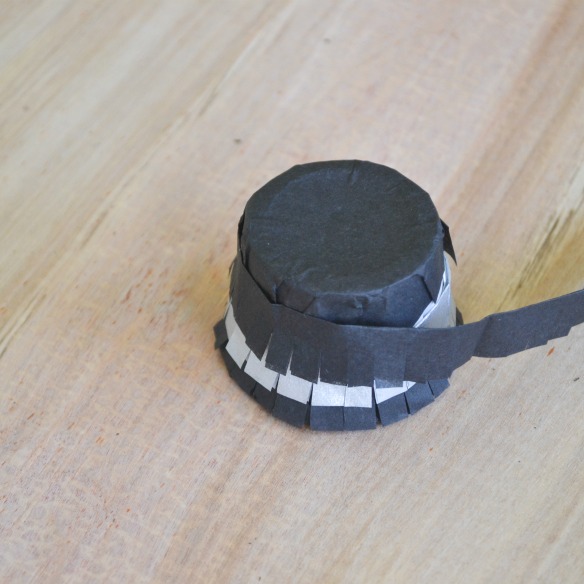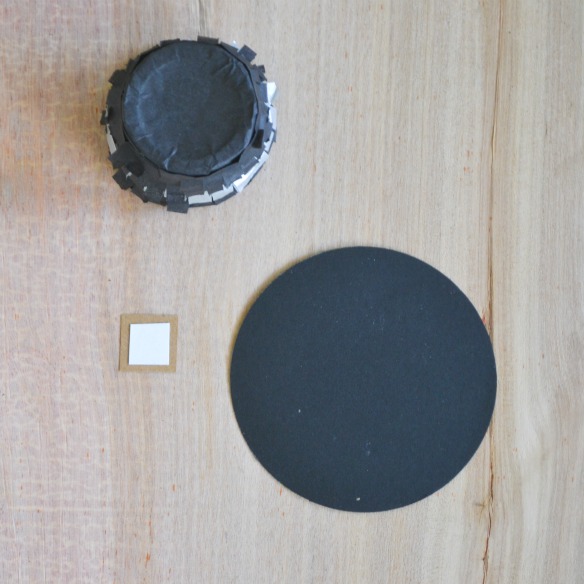 For a final touch, have your child write the recipient's name on the bottom of the hat.