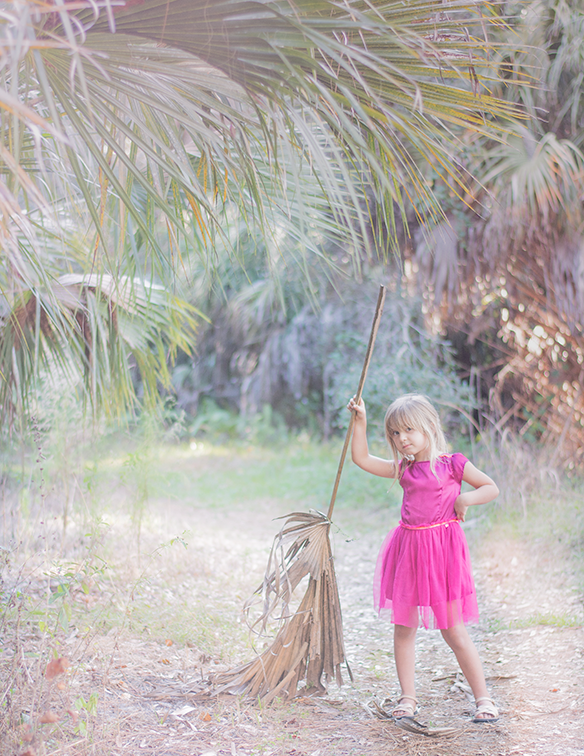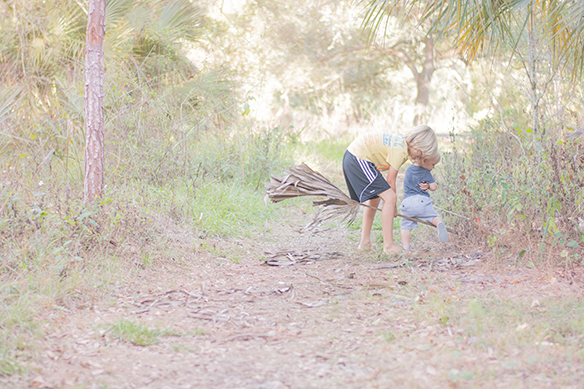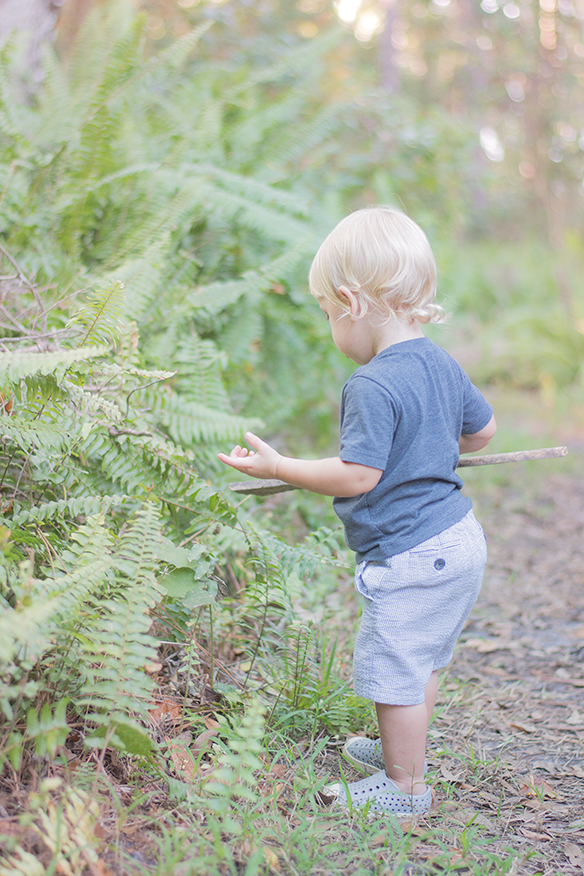 Yesterday, before Savannah's riding lesson, we stopped for an impromptu hike in the woods. It was absolutely refreshing. We didn't have much time, but it was enough to recharge us all, especially me. I used to complain A LOT about the lack of nature where we live in south Florida. My biggest complaint were the lack of trees. It can be depressing seeing land developed all the time. But these little patches of untouched nature are there, you just have to seek them out.
This last year, we kind of got into a rut. Things got harder with a growing toddler and it was just easier to stay close, unless my husband was with us. I started to lock myself into being stuck at home, because Wyatt needed to nap. Mind you, I never did this with any of my other kids. They adapted to our lifestyle and napped wherever they could. But, we hit a rough patch with Wyatt sleeping through the night. By rough patch, I mean he doesn't sleep through the night, STILL. He never has. Oh my gosh, will he ever? He'll be 2 in June and he wakes anywhere from 2-4 times night. Because of this, mornings would drag on slowly. I am the type of person that does not like to slept in. I can't stand to see daylight wasted. I also like to have early, quiet mornings all to myself. But with all his sleep issues, I just couldn't make it out of bed at my normal time. Mornings would drag on slowly and we weren't really starting our day until about noon. That just didn't sit well with me and really affected my mood. It was clear he was not going to sleep through the night just yet, so I just had to adapt. And I did. For now, my body has learned to survive on about 6 hours of interrupted sleep.
With the new year approaching, I feel the need for some changes. These past few months, I've been working to clear our home and life of clutter. This is easier said than done, because my husband is not a fan of my purging lifestyle. Neither are my kids. But, I'm a happier person when I'm organized and can see the big picture. And trust me, for a person who is living on very little sleep, you want to keep her as happy as possible. Also, I'm implementing big changes into our homeschool. That's another part of our life I wasn't happy with, but I'll save that for another post!