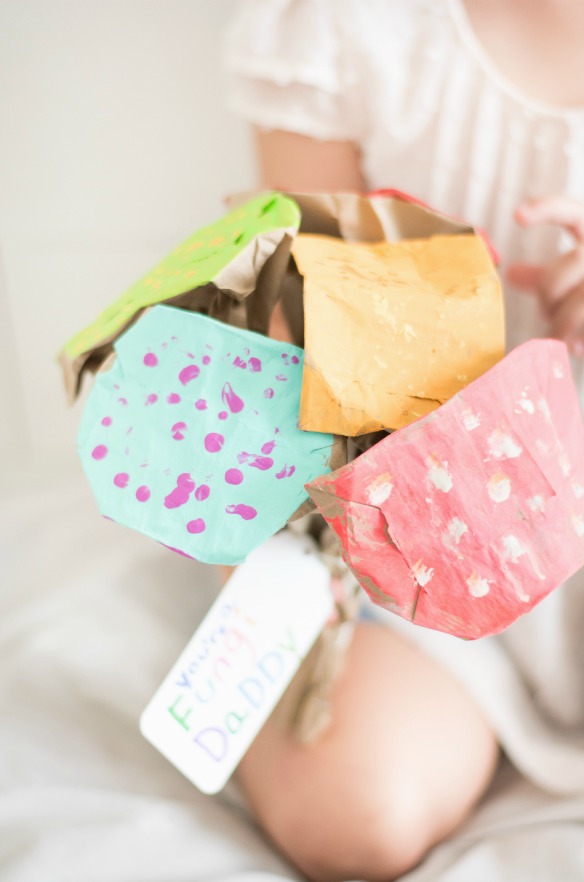 In preparation for Father's Day, we made a mushroom bouquet for Daddy, because he's a fungi. Get it? He's a "fun guy"…hahahaha! I'm not sure my kids could really appreciate the play on words, but they laughed anyway. Sweet babies. This was the simplest of projects and required minimal supplies. Savannah and Annie especially loved painting the mushrooms. I think they painted about 5 each. They picked their favorites and we tied off the bouquet with a card for Daddy. Who says bouquets are just for Mother's Day? He'll love it!
You'll need:
Brown lunch bags
Acrylic paints
Paintbrushes
Tag or small card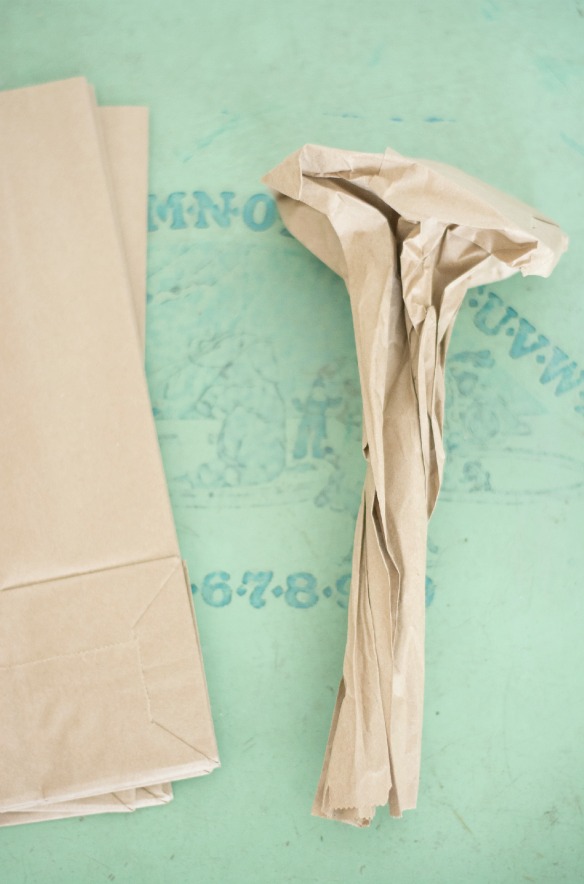 Instructions:
Open brown lunch bag and turn upside down.
Gather the bag just under the bottom to form your cap.
Begin twisting bag to make the stalk.
Fold the four corners under to finish the cap.
Have fun and paint the mushrooms.
Tie a simple tag to your bouquet.