I have been working on this post for nearly 2 weeks. Finally, today I was able to finish up my photo shoot and put together this tutorial.
I'm kind of obsessed with garlands these days. Lately, I've been challenging myself to use items I already have around the house. Yes, I'm dipping into my craft hoard and actually using some of my supplies.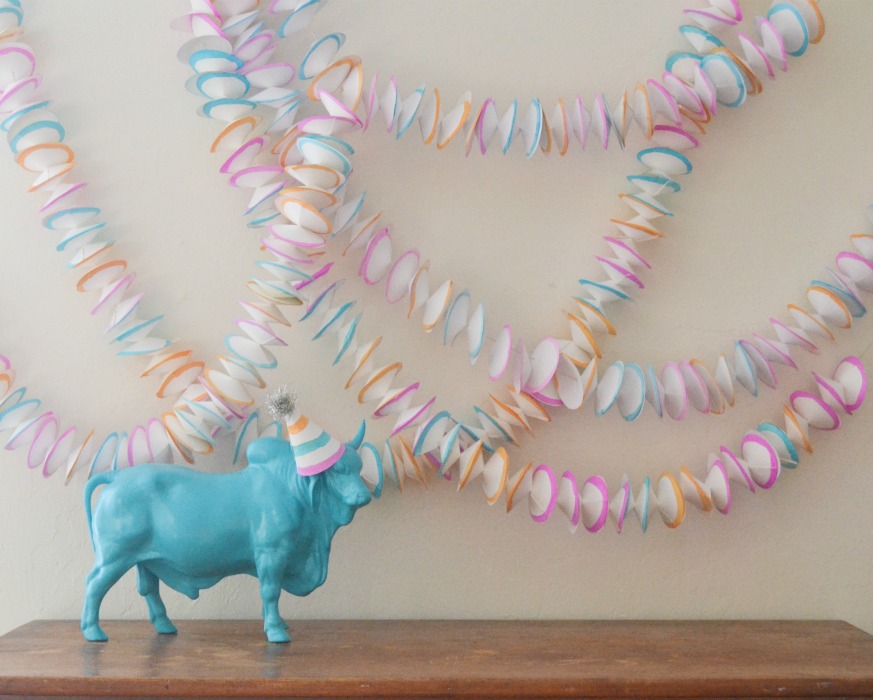 I absolutely love how this garland came together! Isn't it fun? And look at bull…party animal!
Supplies you'll need:
Paintbrushes
Liquid Watercolors or regular watercolors
Circle punch
White cardstock
String or twine
Large eye needle
Scissors
Scrapbooking double sided tape
Instructions:
Punch out several circles from your white cardstock.
Cut a slit from outer edge to middle of circle.
Apply double sided tape to one side of the slit
Form circle into a small cone and secure with tape.
Paint around the perimeter of the cones.
Thread painted cones, alternating them up and down.