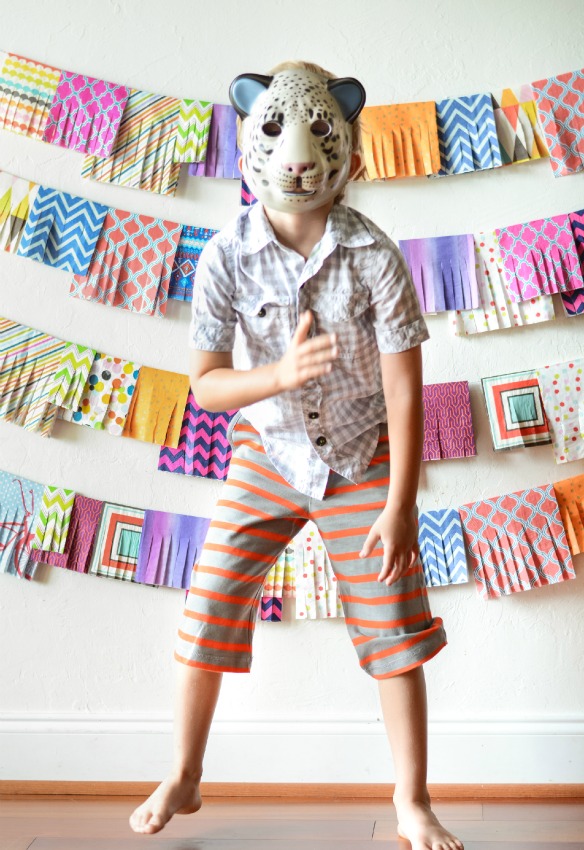 With in the span of a week, all 3 kids have been sick. I thought maybe Savannah had escaped it, but she got sick last night. Thankfully, it's only been a 24 hour bug for each of them. I thought we could use a little fun, so we crafted ourselves a party napkin garland and danced around in animal masks, because that's how we roll.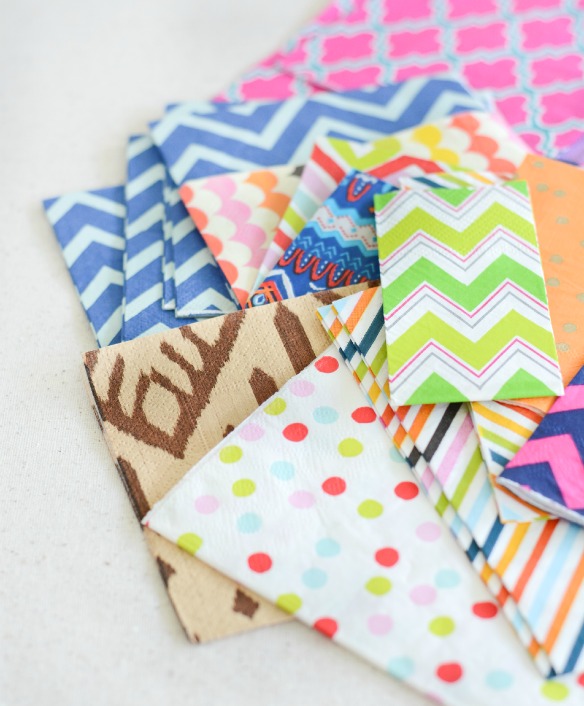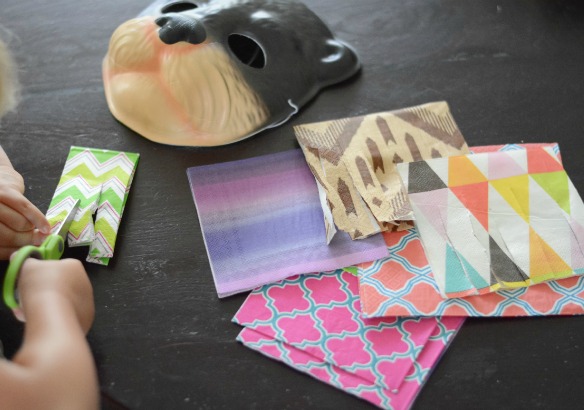 I have a party napkin stash….doesn't everybody? No? I hardly ever entertain guests. I have no real good reason to own so many of these things….except the prints are fabulous and they are cheap! It's like a fabric fix for napkins.
To make a garland, all you have to do is cut some fringe and drape over some twine. So simple!