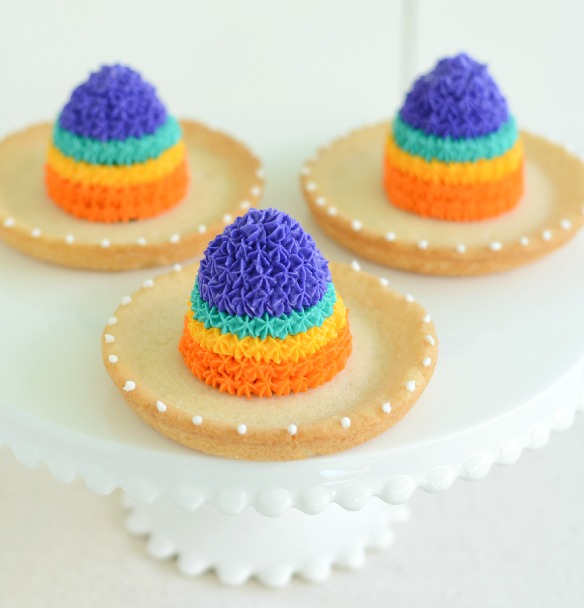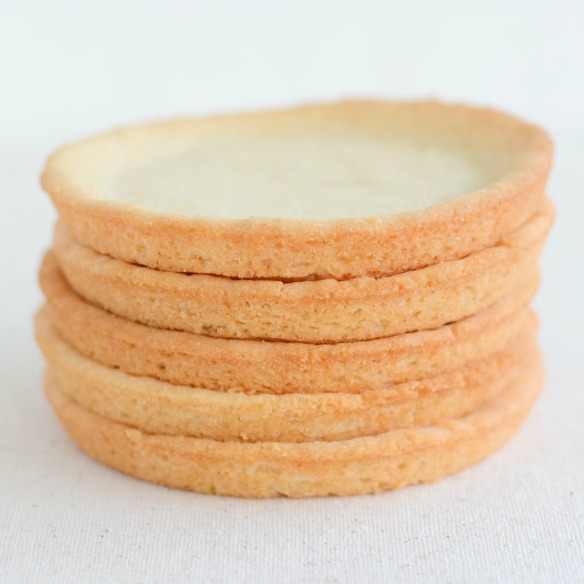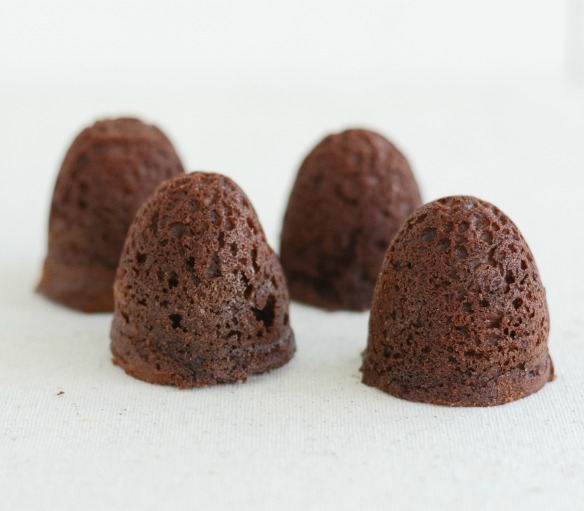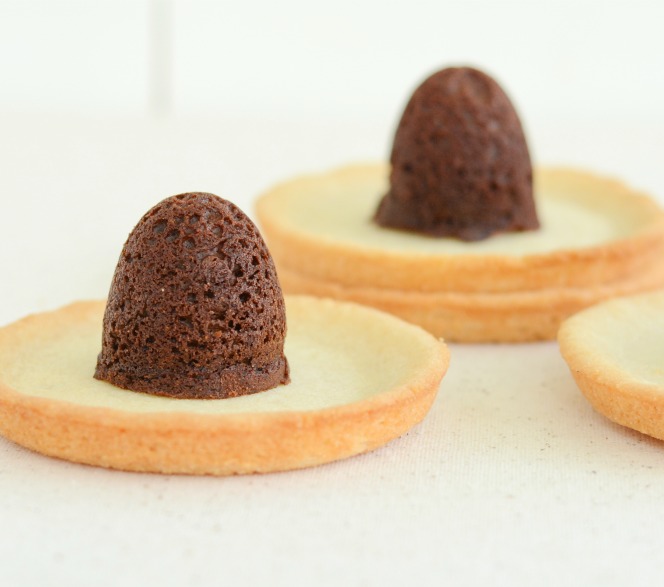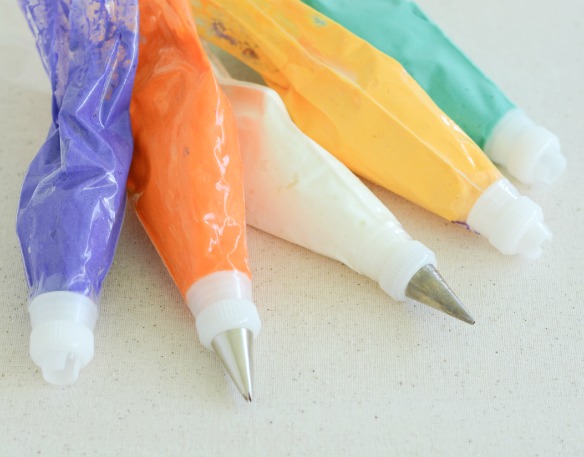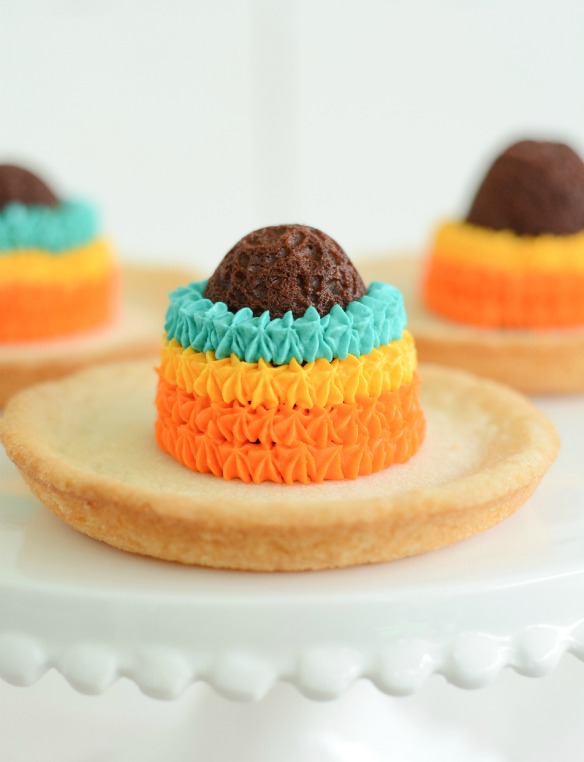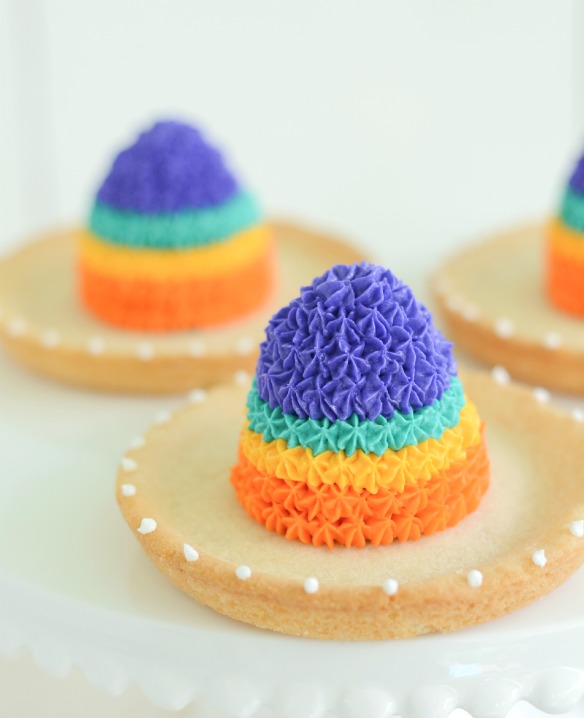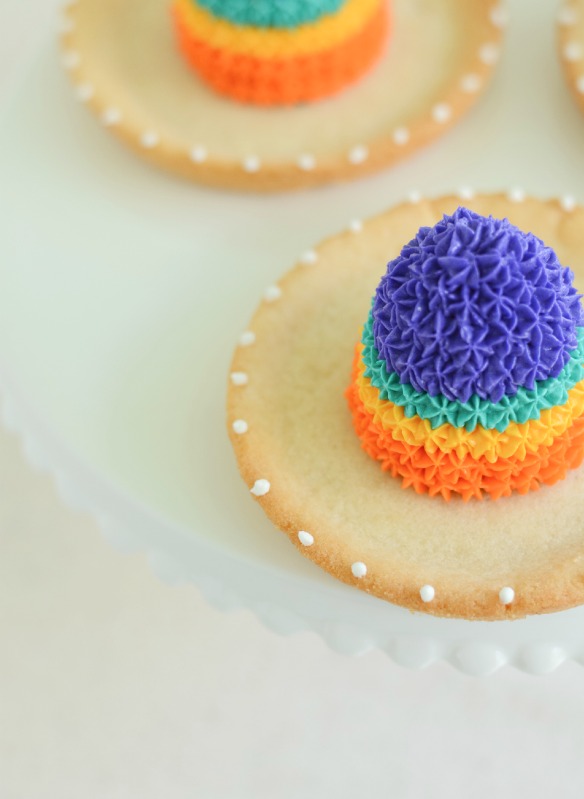 These little cookie sombreros are perfect for Cinco de Mayo! I made these last year, but I wanted to update the tutorial.
Gather your supplies:
Brownie pop mold
Whoopie pie pan
Sugar cookie mix/recipe (one that doesn't rise a lot)
Brownie mix/recipe
Buttercream frosting
Gel food coloring (I used orange, violet, golden yellow, and teal)
Piping bags
Frosting tips (I used Wilton #16 and #2)
Make your sugar cookie and brownies according to your recipe directions.
Use the bottom of a glass to press down cookie if puffy when removed from oven.
Allow cookies and brownies to cool.
Cut off bottoms of brownies to level off.
Attach brownie to center of cookie using a little frosting.
Begin piping around the base of the brownie with the #16 tip.
Continue piping, alternating colors as you wish.
Add pom poms with the #2 tip around the perimeter of the cookie.
A perfect addition to your fiesta!