Remember when I posted this strawberry bag I made for Annie? Well, I finally have a pattern and tutorial ready. It's not just any pattern, it's my very first digitized pattern. I am super excited about that! No more hand drawn patterns…I feel so legit!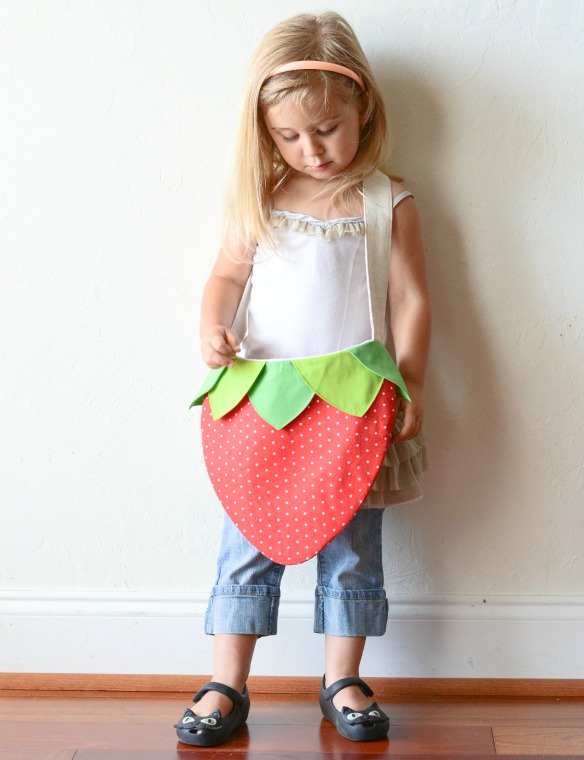 Gather your supplies:
1/2 yard of body fabric
1/2 yard of lining fabric
1/2 yard of leaf fabric (if using two different fabrics get 1/2 yard of each fabric)
1/4 yard of strap fabric
2 – 3 yards of medium weight interfacing
Iron
Needle and thread
Scissors
Straight pins
Sewing marker
Instructions:
Download, print, and cut pattern pieces from paper.
Match up points on as indicated on pattern and secure with tape.
Lay out your pattern pieces on coordinating fabrics. Trim excess fabric, but do not cut pattern.
Iron interfacing to wrong sides of all fabric pieces, except for leaf fabric.
Trace each pattern piece on the fold as shown on pattern.
Leaving the fabric folded, pin together and trim.
Cut 2 of the body fabric, 2 of lining, 16 leaves, 1 handle.
You can adjust the length of the handle to desired length if needed.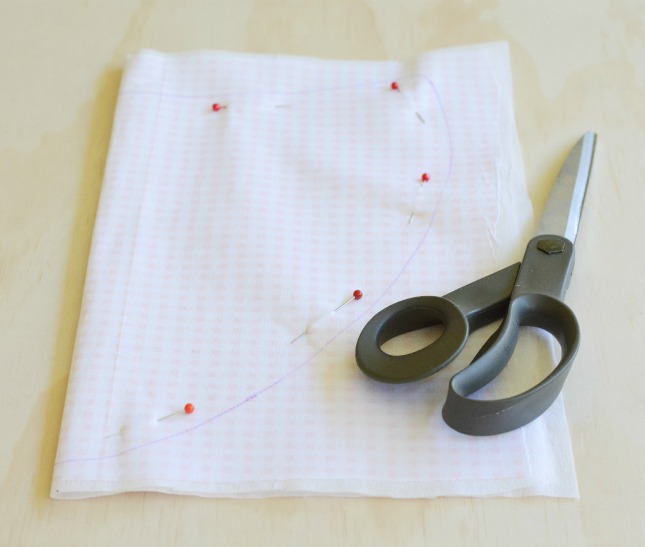 Pin wrong sides of lining together and sew with a 3/8 inch seam, leaving a small opening for turning.
Trim seam, except the opening, to 1/4 inch.
Repeat the steps above with the body fabric. Do not leave a side opening.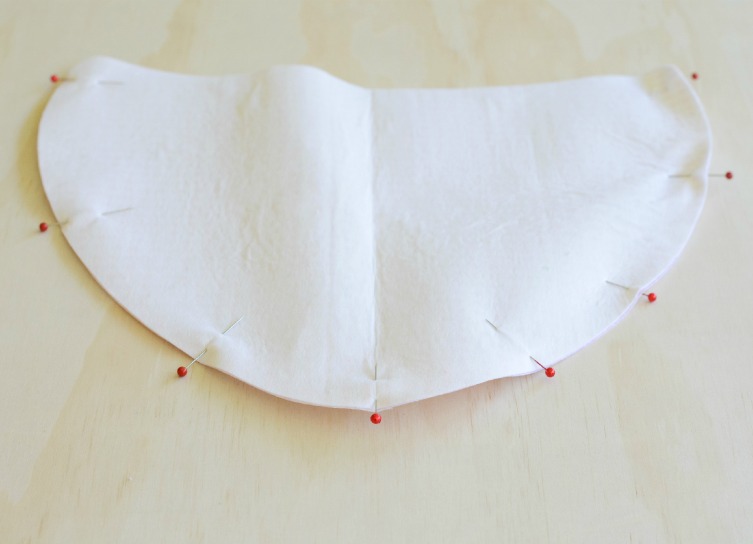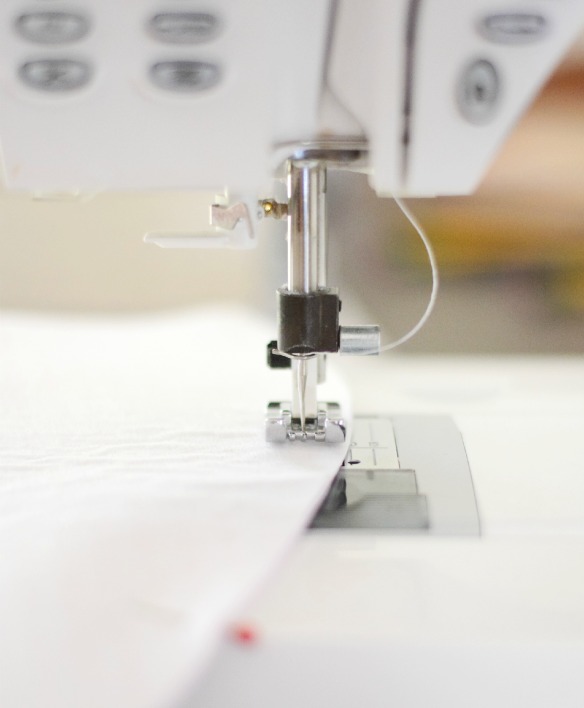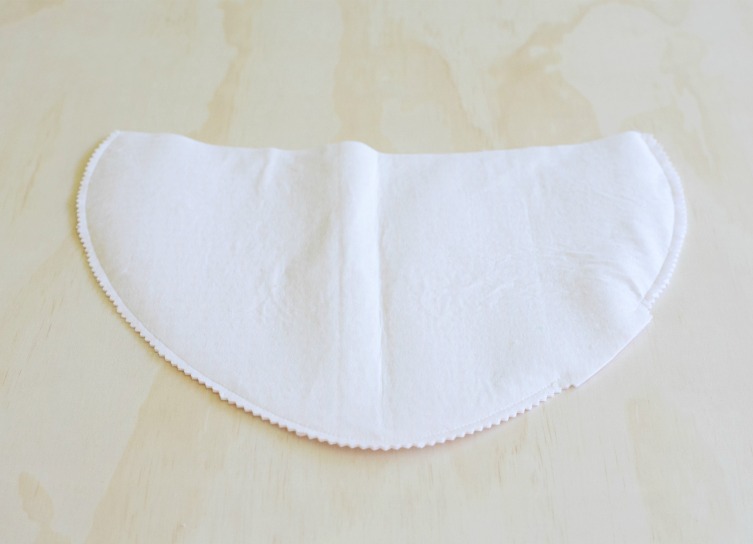 Pin and sew all leaves using a 3/8 inch seam allowance, leaving the top open for turning.
Trim excess to 1/4 inch and turn right side out.
Push point of leaves crisp, press with steam iron, and topstitch.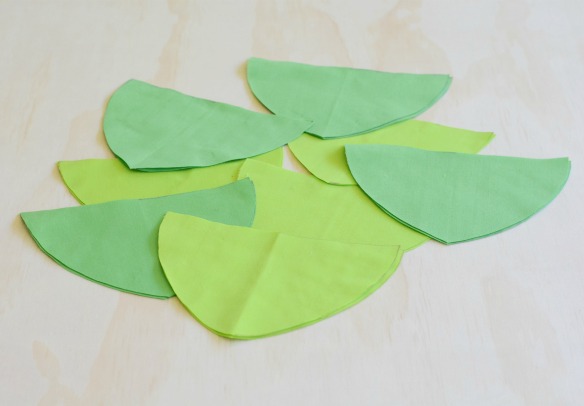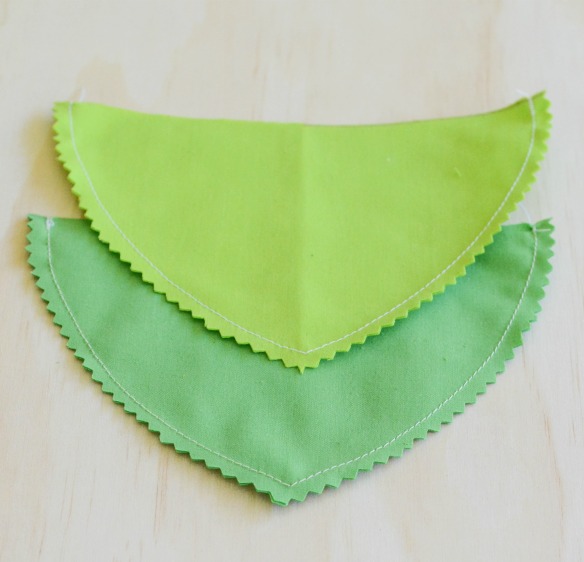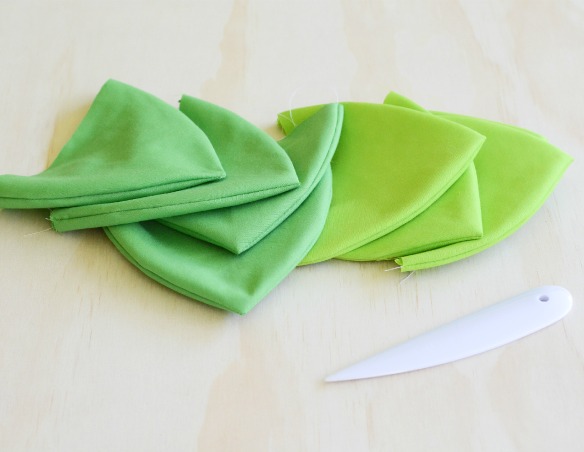 Pin leaves to the body of bag starting in the middle.
Align first leaf with point of bag.
Next, lay the two side leaves on top, aligning with side seams of bag.
Last, pin the side leaves, centering the side seam of bag with middle of leaf.
Baste stitch leaves 1/8 inch from top of bag.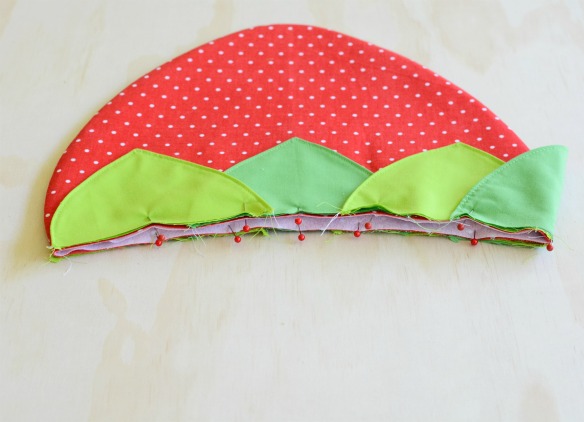 Fold fabric handle in half lengthwise and press with steam iron.
Unfold and press both sides to center fold.
Then, fold once more in half lengthwise and press.
Top stitch handle all the way around.
Align each end of handle with side seams, pin, stitch, and backstitch 1/4 inch from top of bag.
Pin wrong side of lining to right side of body fabric.
Sew 3/8 inch seam all the way around the top.
Flip bag through the opening you left in the lining.
Close up opening using a whip stitch.
Press bag and handle with a steam iron.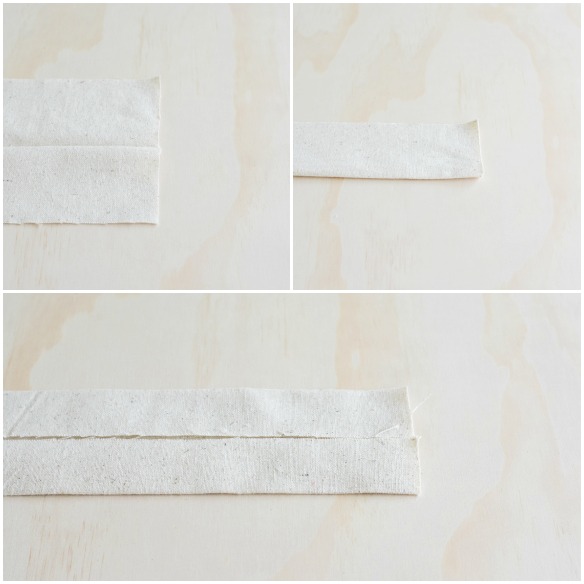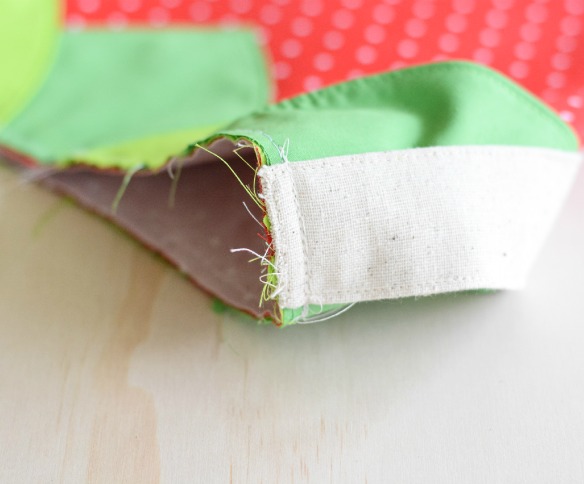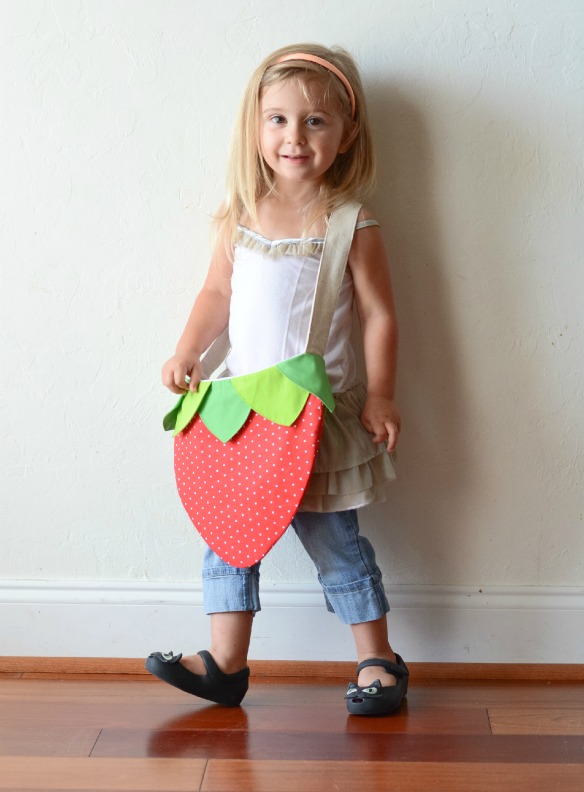 Happy strawberry bag making. I'm happy to answer any questions you may have in the process!
Click below to download file. This pattern is for personal use only, not for profit. Make sure when you are printing pattern, you print at actual size.