I'm finally getting around to posting my tutorial on the mini party hats I did for the So You Think You're Crafty birthday challenge. I love these little guys! And just like candy dots, the sprinkles design is completely edible…how fun!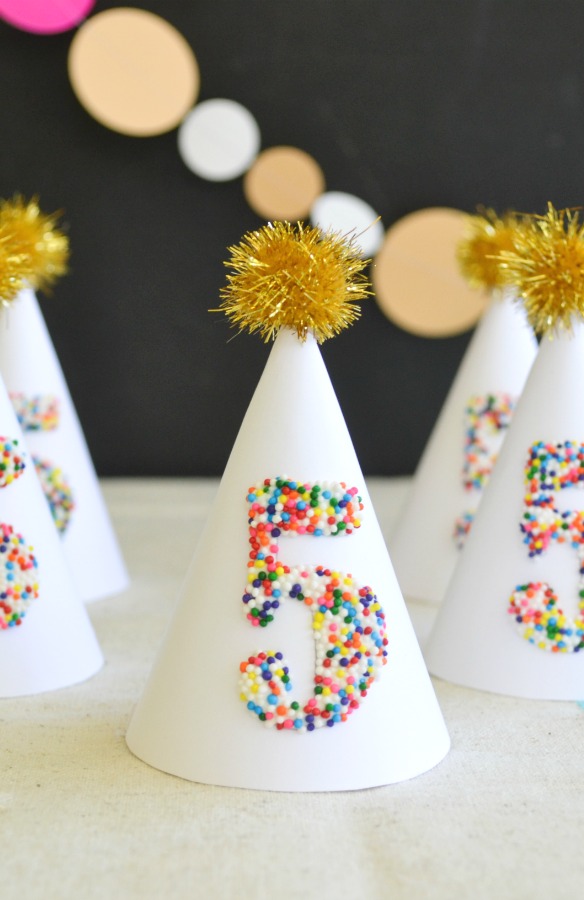 Supplies you will need:
Cardstock
Pom poms
Glue
Tape
Pencil
Scissors
Razor blade
Elastic thread
Sprinkles
Number or desired image template
Mini party hat template (download available at the end of this post)
Trace party hats onto cardstock, using the mini party hat template.
Trace desired image onto center of hat.
Make cutting marks for tab insert and holes for threading elastic.
Determine length of elastic needed, cut, and thread through holes. Tie a secure knot for each side.
Insert tab through slot on back of party hat and secure with tape on the inside.
Flood the image with royal icing, careful not to use too much.
Cover icing with sprinkles and gently shake off excess.
Allow to dry overnight.
Glue pom pom to top of hat.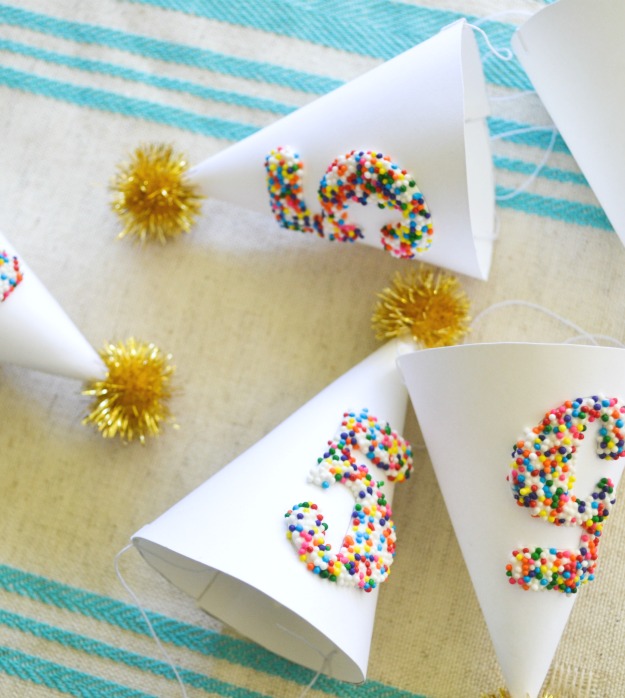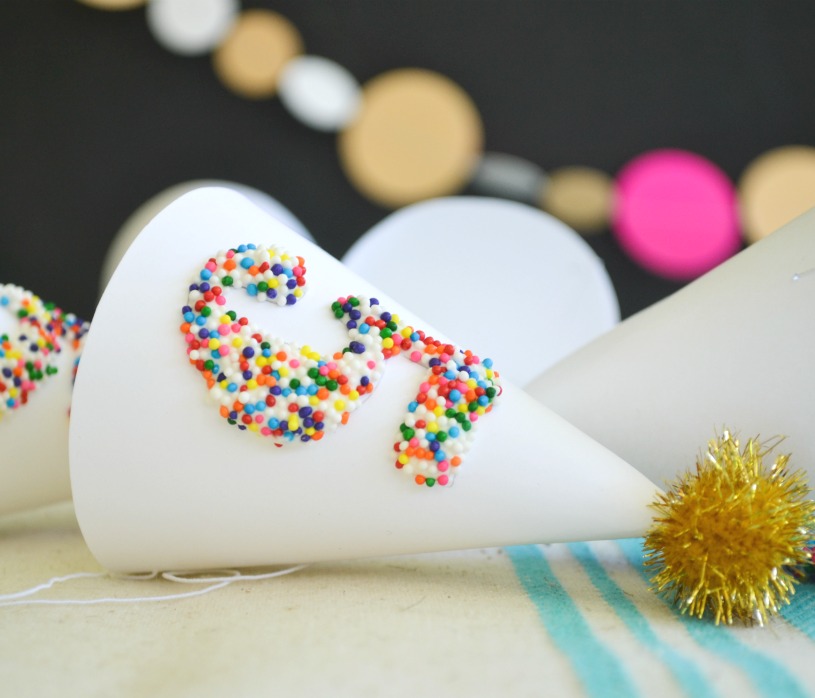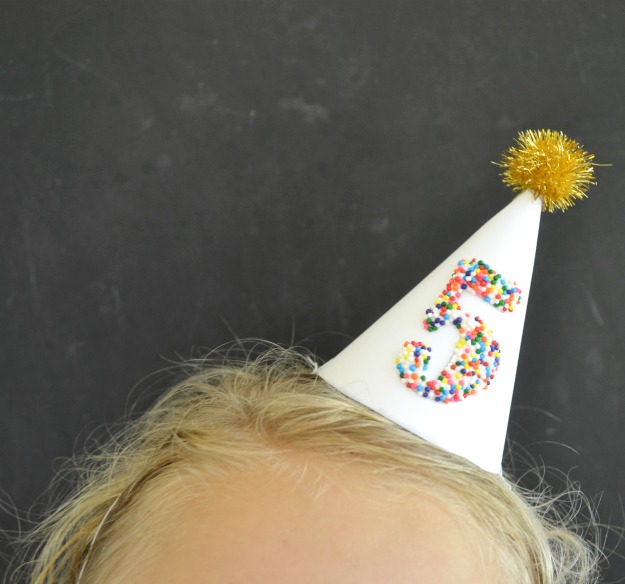 Party on!!
Mini Party Hat Template