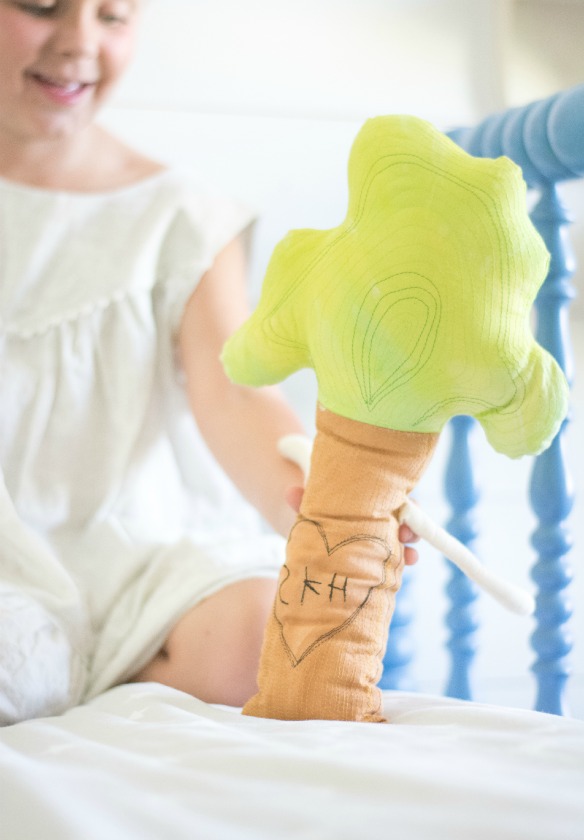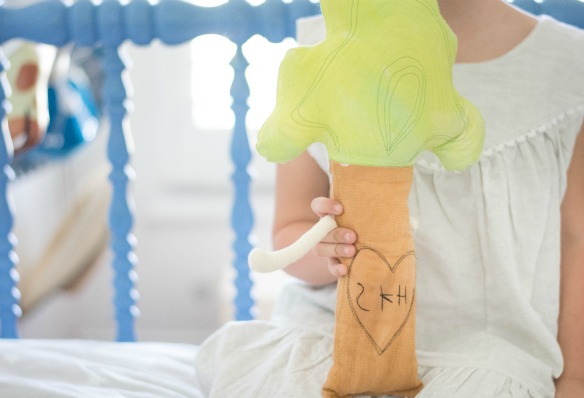 Those times when you are so busy, you don't know how you'll ever fit it all in. Then suddenly, you're days free up a little, since homeschool is finished…but not really. You still have 3 kids to entertain and you find yourself with even less time than before. That's my life right now. And of my 3 kids, Savannah requires constant entertainment. So, I recruited her the other day and we whipped up this little tree doll together.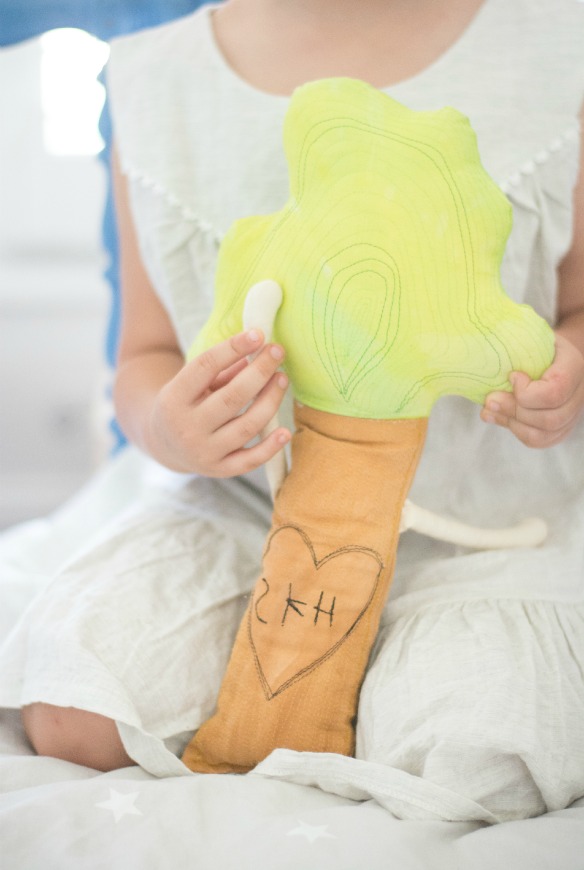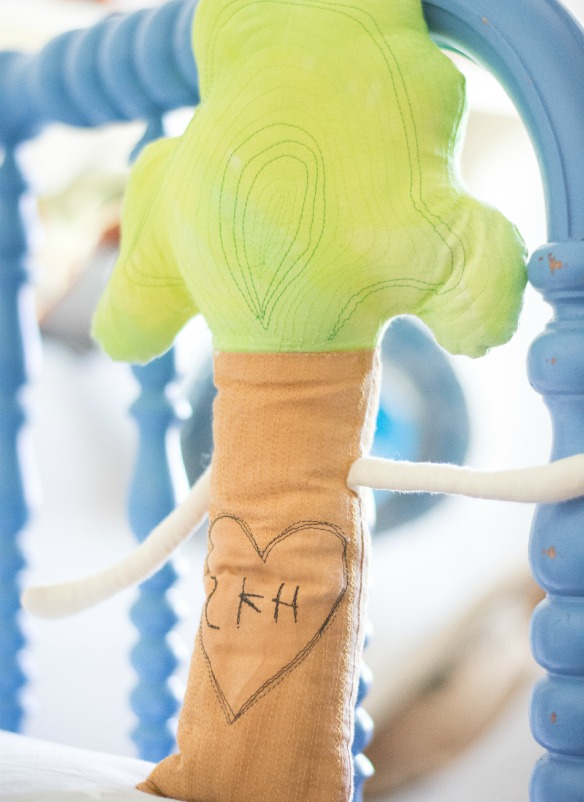 At first I was going to make a tree pillow, because Savannah, my little nature girl loves trees and anything outdoorsy. Actually, all my kids do. But, I was feeling jazzy so I added arms. Savannah quickly asked, where are the eyes? I told her, don't be silly, trees don't have eyes!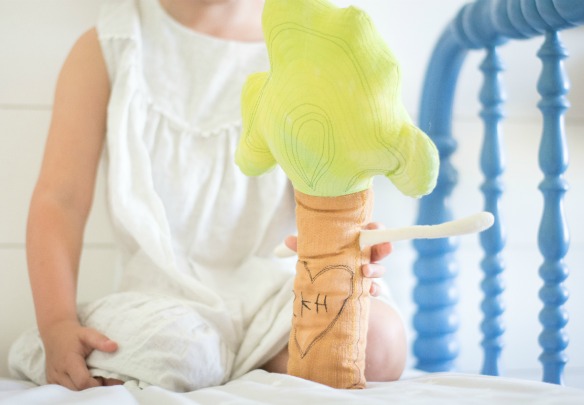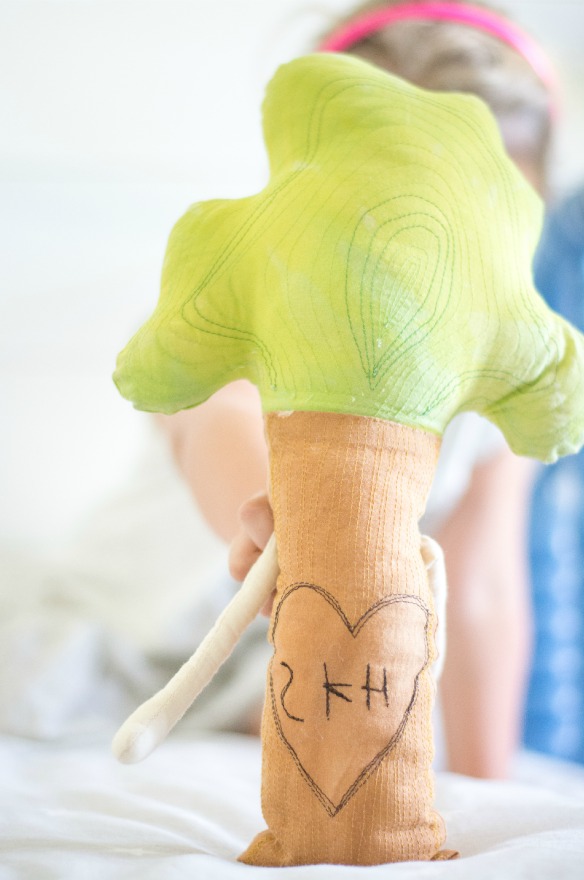 She painted some fabric and "carved" her initials into the tree. Love her little backwards S! I did some detail stitching and sewed all the pieces together. She helped stuff and then I closed up the opening in the trunk. She loves it and has affectionately named him, Tree. I love that she helped make him!