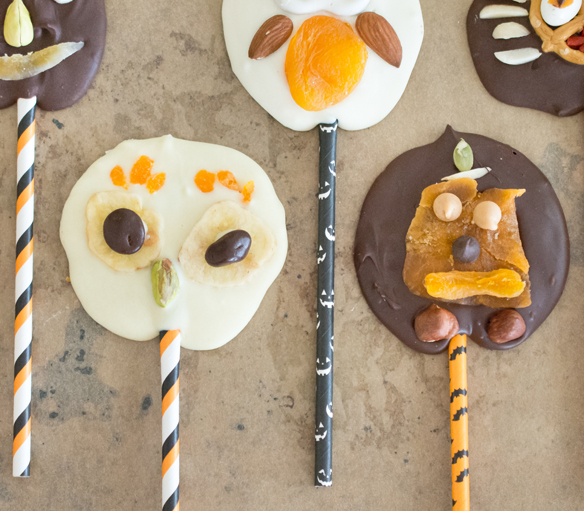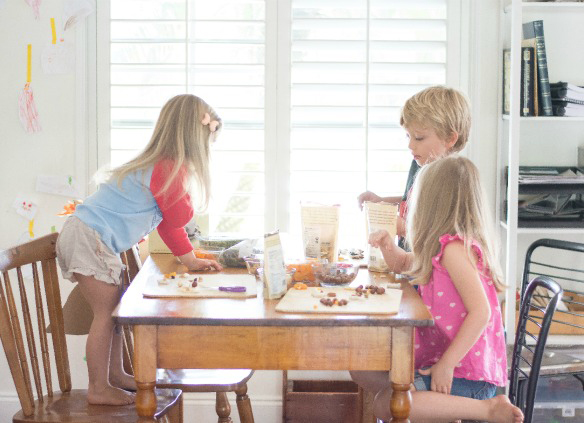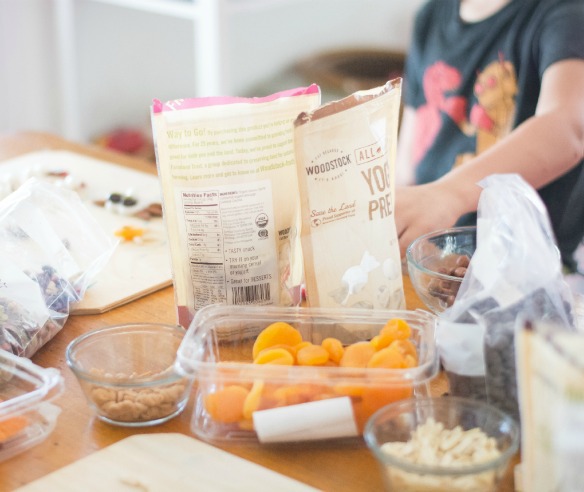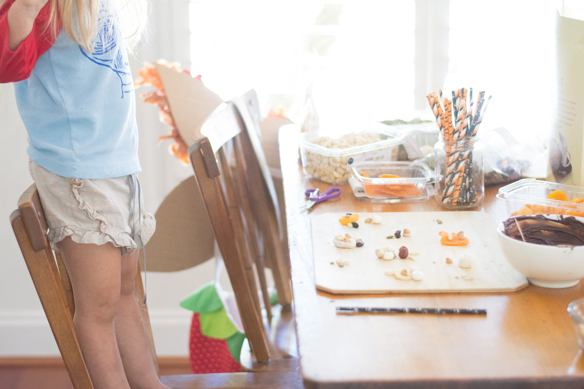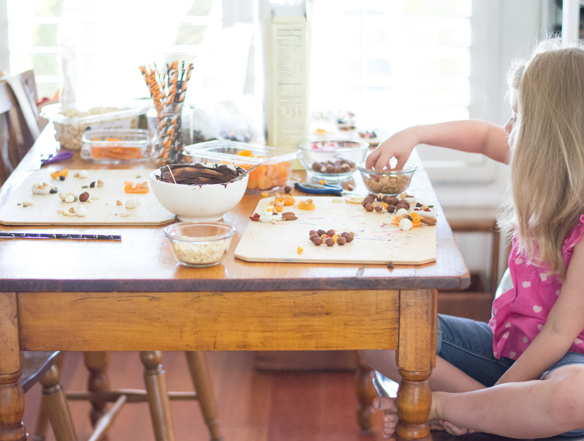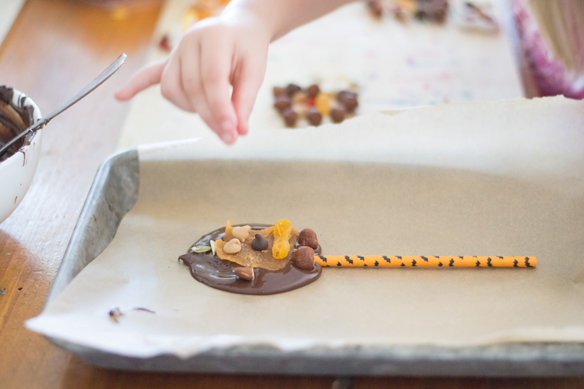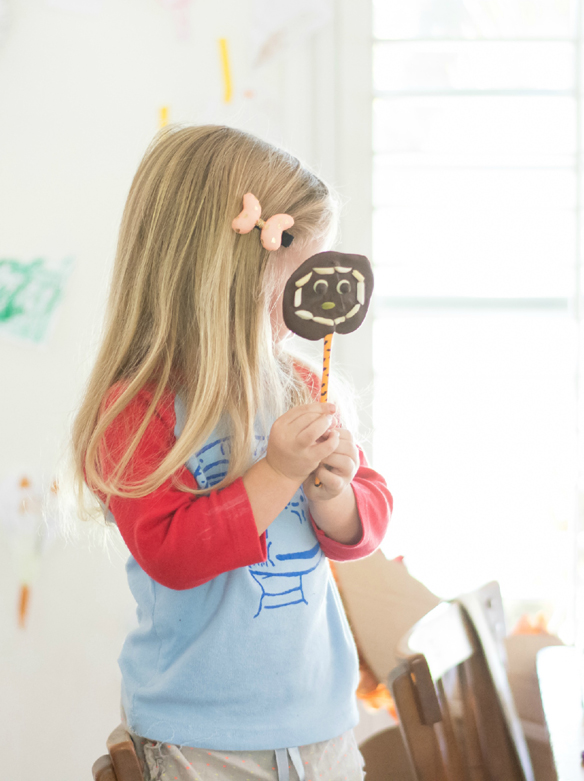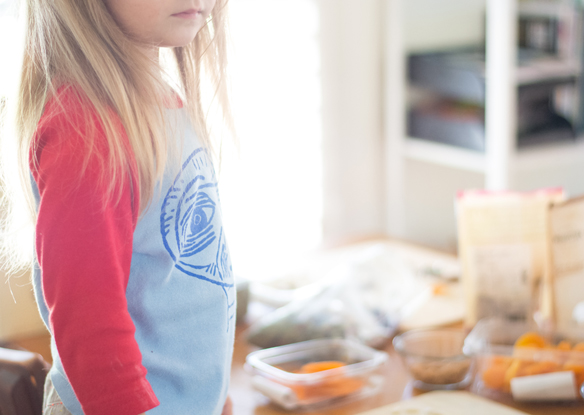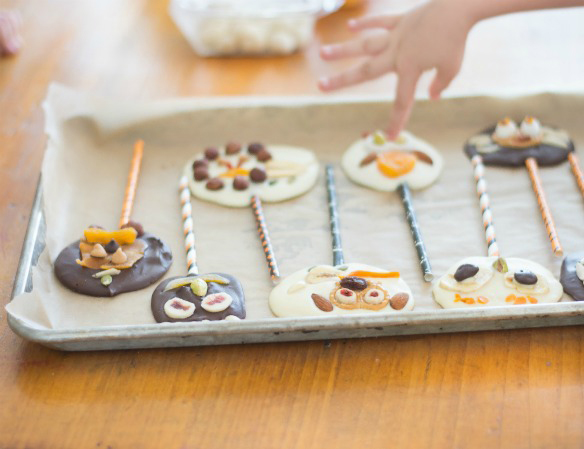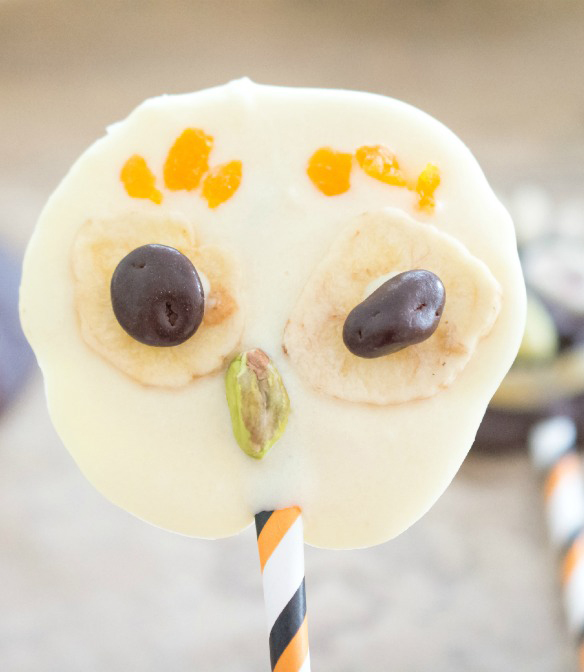 We had our first cool fall day this past Sunday. Yes, it is nearing the middle of October and we Floridians are still melting. The crisp air totally inspired me, so I filled up their table with goodies and we made these darling trail mix lollies. I think this is definitely one of my favorite projects I've done here!
After seeing these chocolate mendiants on Pinterest, I knew I had to do a kid friendly adaptation. A traditional French mendiant is made with tempered chocolate. But I wasn't really feeling the whole tempering chocolate thing. Mostly because, I've never tempered chocolate and honestly, it scares me. Just for my purposes of keeping it low maintenance and kid easy, the microwave or a double boiler will work just fine. However, if you wanted to give these as gifts and are a master of tempering chocolate, I say go for it! Tempering the chocolate, will pretty much keep it from melting in your hands and all over your face.
Gather your supplies:
Chocolate chips
Dried fruit
Nuts
Yogurt covered raisins
Pretzels
Parchment paper
Baking sheet
Toothpicks
Scissors (for cutting dried fruit)
Lollipop sticks (I used Halloween straws I found at the dollar store)
Before you melt the chocolate, put out all the ingredients so your kids can create their designs. Mine did this for about an hour. Once they are finished, melt the chocolate. Then lay a piece of parchment paper on a cookie sheet. Next place your lollipop sticks. I only did about two at a time, just to make sure the chocolate didn't set up before they had a chance to decorate it.
Using a spoon, carefully place chocolate over the top 2 inches of your sticks or straws. Add more chocolate if needed and spread it out with the back of your spoon. Now, let your kids transfer their designs to the chocolate. Depending on their age, this step might require help from an adult. Use the toothpicks to help move stuff around in the chocolate. After their designs are complete, pop in the fridge and allow chocolate to set. Repeat for remaining lollies.
These were a huge hit in this house! I was really impressed with their creativity. I only managed to come up with about two things, while they were pumping out designs left and right. I loved Savannah's lion, but she loved it too much and bit his head off before I could get a good picture. We will for sure do these again!