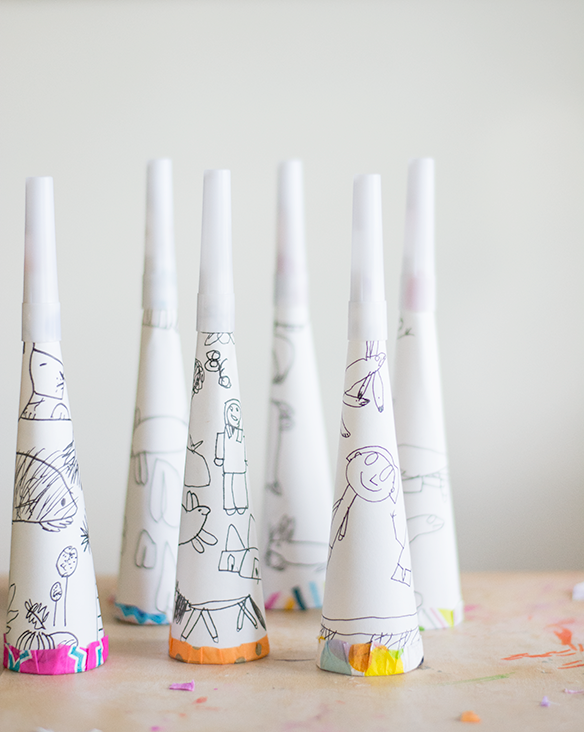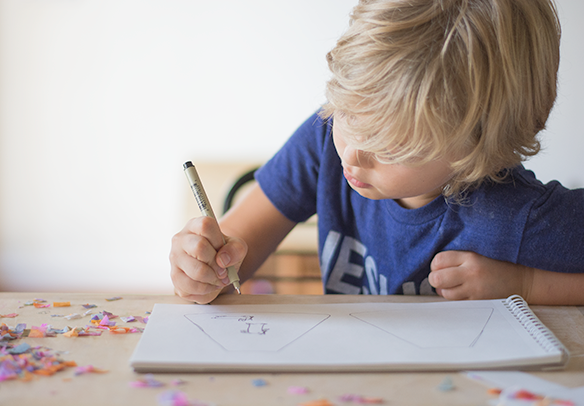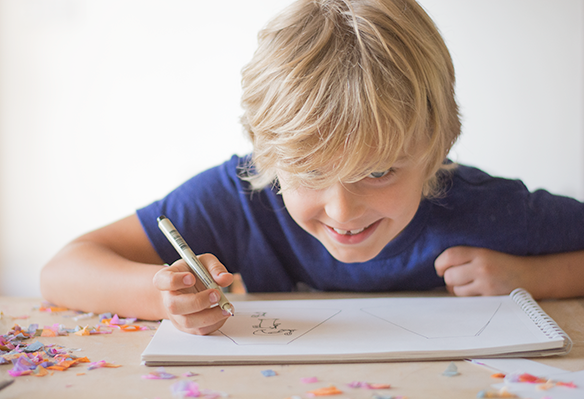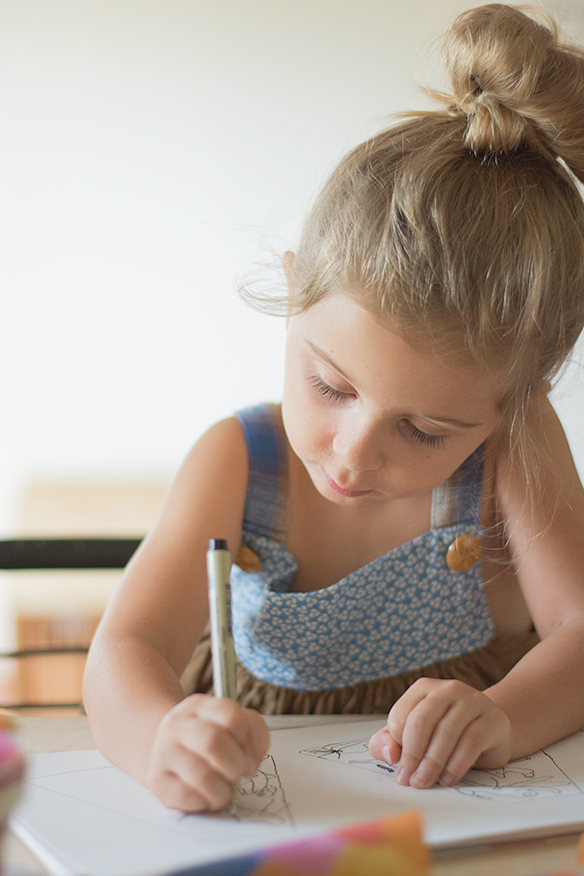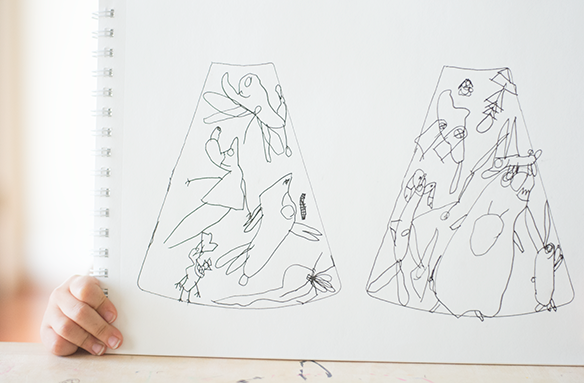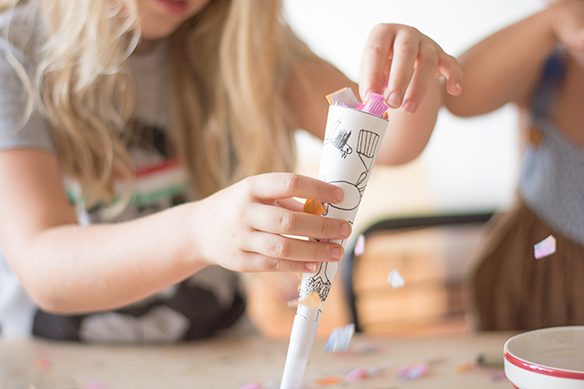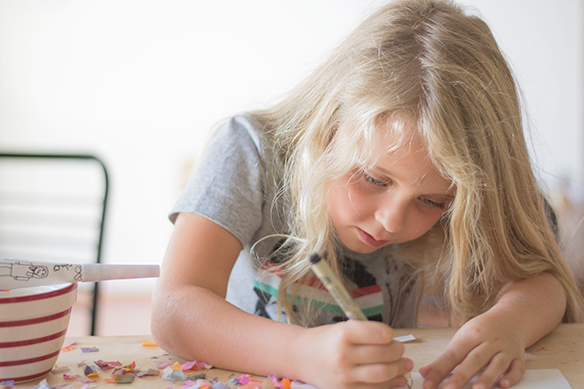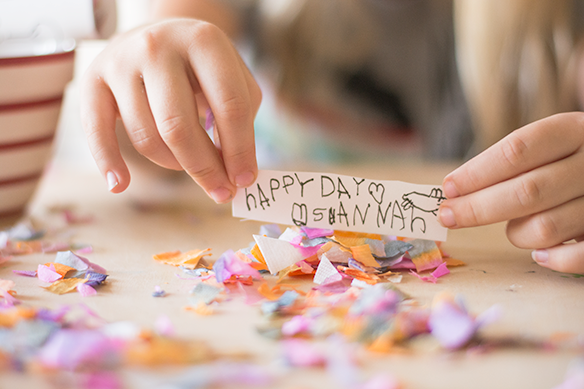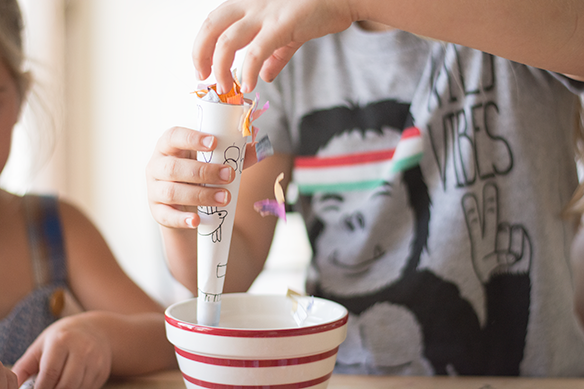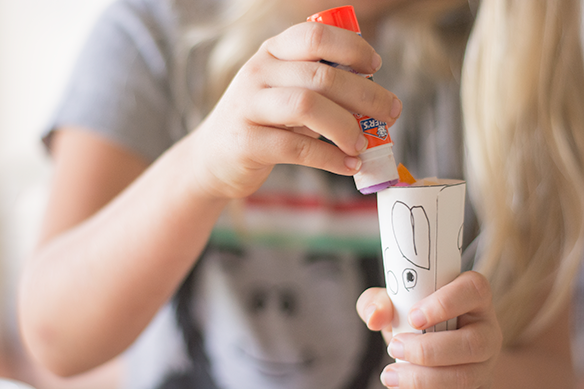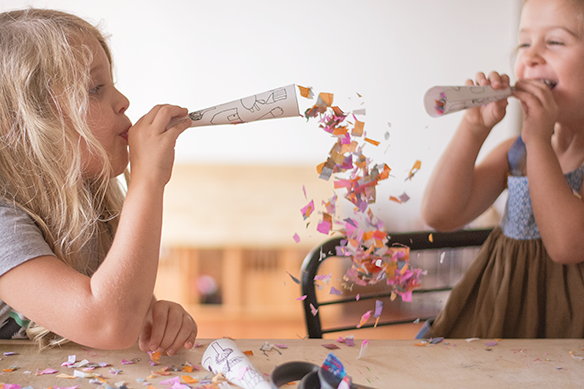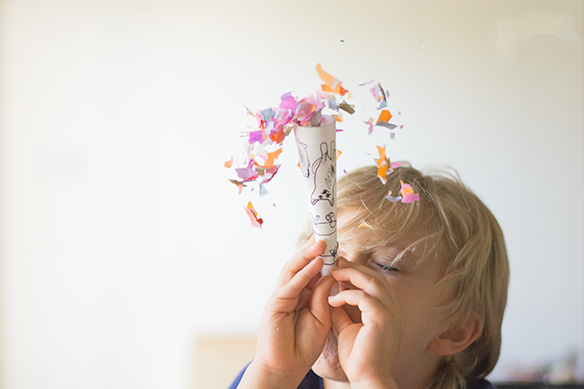 It's back to school season and I like to do something fun every year to celebrate it. We homeschool, but we take our summer break, too. It's nice to have those lazy days of summer for me and for them.
I had some unused party blowers, so I thought now would be the perfect time to make some use of them. You can get them just about anywhere, I think I picked mine up from Target.
Gather your supplies:
Party blowers
Ink pens
Scissors
Glue stick
Cardstock
Confetti
Party napkins or tissue paper
First, carefully separate the paper part of the blower from the horn. Try to remove it in intact, as you will use this for your template. Next, trace an outline of the blower onto cardstock. With ink pens, have your kids draw within the template. We do a lot of ink drawings and these pens are a staple in our house. They don't smudge and are waterproof. After they have completed their drawings, cut out the template.
Next, add a little glue down one long side of your template. Roll and press into place. You'll need to hold this for a minute, until the glue takes. After the form is set, add a little more glue near the top, then slide the plastic horn piece into position.
Start stuffing your blower with confetti, careful not to pack it in or it will become jammed in the horn and won't blow properly. We used some of our handmade confetti leftover from the confetti ghosts we made last year. Add a little handwritten message and tuck into the confetti. Finally, seal off your party blower. We cut some small circles from party napkins, but tissue paper would work the same.
Hand them out to friends or have fun with them yourselves. When you're ready to get your celebration on, just punch trough the seal and blow! They had the best time blowing confetti all over each other.